Mark Zuckerberg's new Threads app is all set to take over Twitter, and it has been downloaded over two million times within the first two hours of launch. This figure also beats the previous record set by ChatGPT, which had one million active users within the first five days of launch.
The new Threads app from Meta is going well, and it allows you to share posts that can be up to 500 characters long and include photos & videos of up to 5 minutes in length.
While the app is new, many users have already started using it and sharing videos. While using the app, you may even have seen a few Threads videos you want to download. So, is it possible to download videos from Threads app?
How to Download Threads Videos
The Threads app doesn't allow you to download videos; hence, you need to utilize third-party apps or web tools to download videos shared on the Threads app. Below, we have shared a few simple ways to download videos from Threads. Let's check out.
1. Download Threads Videos Using Threadster
Threadster is a Threads video downloader app for Android that is of great use. It can download Threads videos, and GIFs directly on your phone's gallery free of cost. Here's how to use the app.
1. Open the Threads app on your Android device and locate the video you want to download.
2. Open the post containing the video and tap on the Share icon.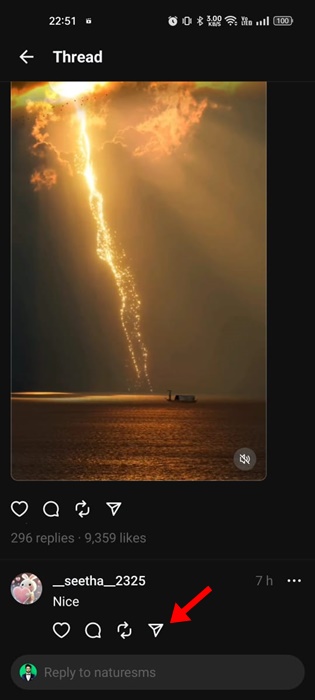 3. On the Share Menu, tap on the Copy Link.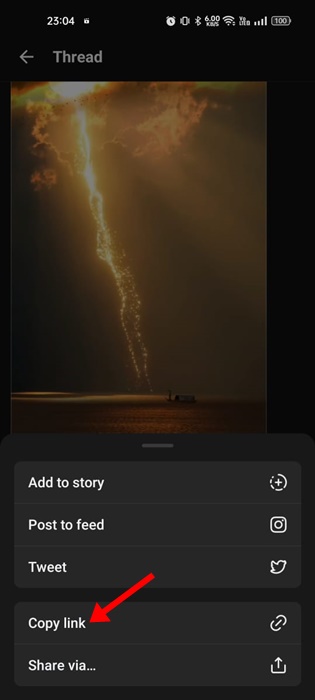 4. Now download & install the Threadster app on your smartphone. Once downloaded, open it.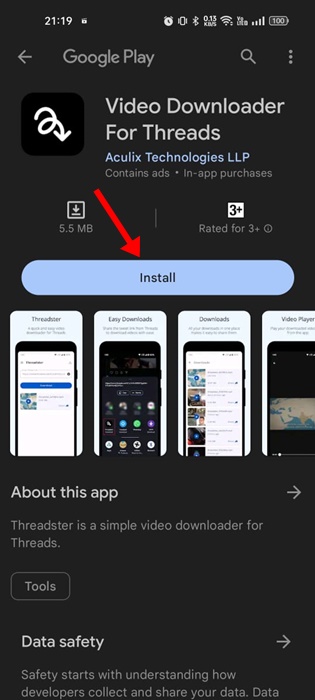 5. Paste the video link you've copied on the URL field and tap on the Download button.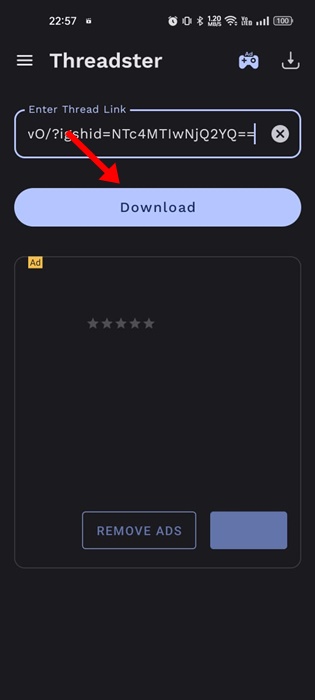 6. Now wait for Threadster to fetch the video and download it.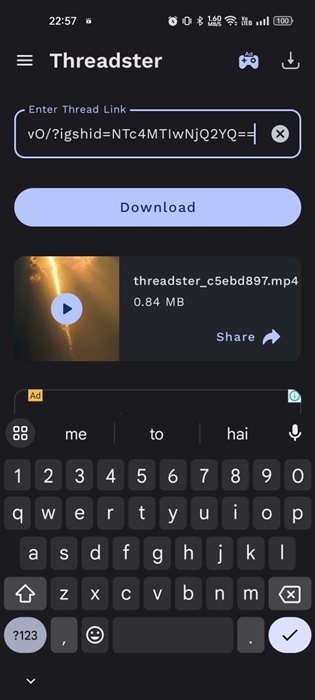 7. After fetching the video, the app will automatically download Threads videos on Gallery.
That's it! That's how easy it is to download Threads videos on Android.
2. Download Threads Videos using a Third-party website
Threadsdownloader.io is a website allowing you to easily download and save videos from the Threads app. It's a web tool; hence you need to access it from your mobile web browser to download videos from Threads app. Here's how to use the app.
1. First, get the video link you want to download from the Threads app (Tap on the Share > Copy Link)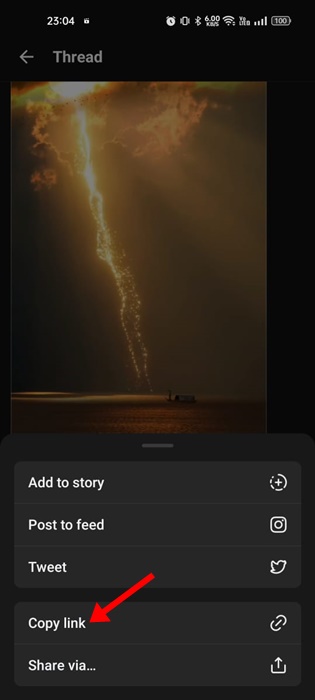 2. Open your favorite web browser and visit this website: https://threadsdownloader.io/
3. When the site opens, paste the Threads video URL you've just copied. Once done, tap on the Submit button.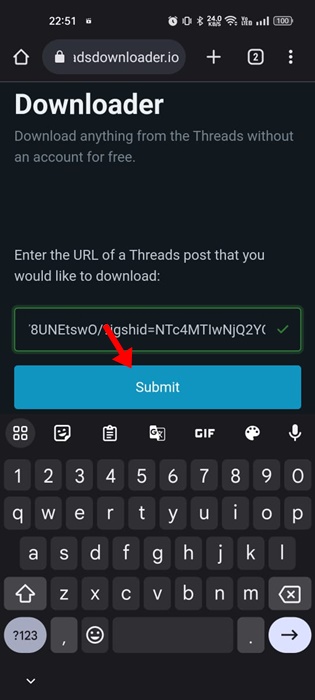 4. The website will fetch the video within a few seconds. Once fetched, you can play the video or tap the Download button.
That's it! Tapping the download button will immediately download the Threads videos on your smartphone. You can access the video from your phone's gallery app.
Frequently Asked Questions
How to download threads videos in MP4?
Currently, the online threads video downloader websites only allow downloading videos in the MP4 format. The app is still very new, and few options are available.
Downloading videos from Threads is safe?
While it's illegal to download videos from personal profiles, there are some types of videos you can download. First, if the video is publicly available and the licensing terms allow downloading, you can download them without worrying about legal issues.
How to Download Threads Videos on iPhone?
To download videos from the Threads app on iPhone, you need to follow the second method we have shared. The second method requires using a web browser to download videos from the newly launched app.
Is Threads better than Twitter?
Threads is possibly Twitter's biggest competitor, but it needs to fix many bugs and glitches. On the other hand, Twitter has recently started to impose many restrictions on user profiles, making Threads a better Twitter alternative.
How to download Threads app on a PC?
Threads desktop app is not yet available for desktop operating systems. However, you can use Android emulators to run the mobile app on your PC. Check out our guide – Download Threads app for PC to know all available options.
So, these are the two best working methods to download Threads app video. Currently, there are only two working ways to download videos from the Twitter competitor. If you know of any other such way to download videos from Threads app by Instagram, please let us know in the comments.