In the internet world, nothing is private and fully secure. It doesn't matter how capable your internet security is; hackers will still find a way to play with your privacy. Even if you have somehow managed to dodge the hackers, you will be tracked by the web trackers.
Experts recommend using VPN apps, anonymous browsers, web tracker blockers, ad-blockers, and more to deal with security and privacy issues. However, what if you can't afford to have all such things in one place? The best way to deal with such issues is by using the Tor Browser.
What is TOR?
Well, Tor or The Onion Router is basically a computer network that's run by volunteers worldwide. Each of the volunteers runs a relay that is just a computer that runs the software, allowing users worldwide to connect via the TOR network.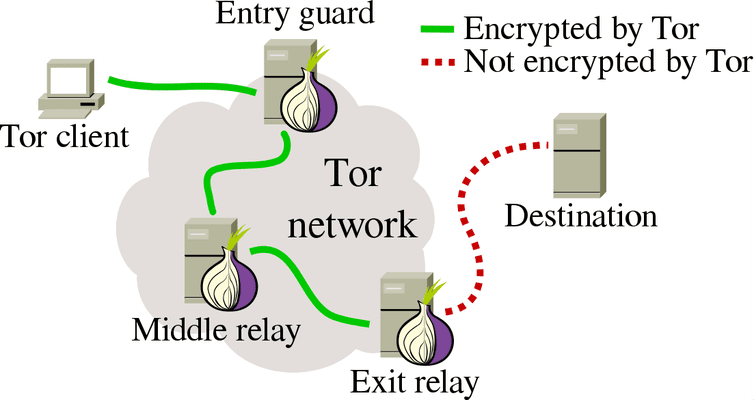 Before connecting you to the web, the TOR Network connects to several different relays, which delete all the footprints. In short and simple words, Tor Browser routes all your internet traffic through its network to make you completely anonymous.
Tor is the most secure and private web browser that you can use on Windows 10. It automatically eliminates third-party trackers and ads to provide you a better browsing experience. Also, it helps you defend against surveillance.
What is Tor Browser?
Well, Tor Browser is a modified version of Mozilla Firefox browser. The web browser is available for Windows, macOS, Linux, and Android, and it can be downloaded for free.
With TOR Browser, you can protect yourself against tracking, surveillance, and censorship. What's more useful is that Tor Browser removes the browsing history and cookies every time you close the application.
How to Download Tor Browser
You will find many websites on the internet claiming to provide Tor browser. However, not every website is safe. In the past, lots of fake Tor Browsers were found mining bitcoin on PC. So, it's never recommended to download Tor Browser from any third-party source.
We recommend you stick with the Tor Project webpage to download Tor Browser for Windows, macOS, Android, or Linux. The download link below will take you to the official tor website.
How to Install Tor Browser on Windows 10?
Well, the installation part is going to be super easy. You need to follow some of the simple steps given below.
1. First of all, head to this webpage and download the Tor Browser for Windows.
2. Once downloaded, open the installer file and choose the installation language.
3. On the next page, select where you want to install the Tor Browser and wait until the installation completes.
4. Once installed, open Tor Browser, and you will see a screen like below. If you are connecting from a private network, click on 'Configure' and setup Tor Network. If you have no prior knowledge, click on the 'Connect' button.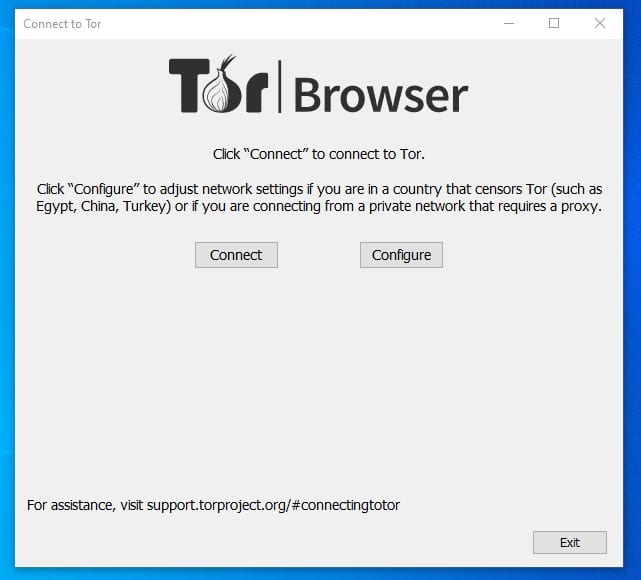 5. Now, wait for a few seconds until Tor Browser connects to the Tor Network.
6. Once connected, you will find a regular Firefox browser. Now you can surf the internet anonymously.
Note: Since TOR Network connects to several different relays, it slows down your internet. Slow internet speed is one of the common issues with the Tor Browser.
That's it! You are done. This is how you can download & install Tor Browser on Windows 10 computer.
I hope this article helped you! Please share it with your friends also. If you have any doubts related to this, let us know in the comment box below.