Sometimes we need to access very important web pages, but we can't access it due to some internet service problem. Therefore, we are going to share a useful trick on accessing web pages offline. You can download website's data and can browse them later while offline.
[dropcap]W[/dropcap]hile browsing through multiple sites, you need a fast internet. Since many of us are having a slow internet connection and it takes a lot of time to load web pages properly, and many times we need to access some very important web pages, but we can't access it due to some internet service problems. Therefore, we are going to share a useful trick for accessing web pages offline. Yes, you can download a website to your computer and the method for this is very simple. And after downloading a complete site, you can easily browse it without any internet connection and with fast page loading speed. Just read out below to proceed.
Also Read: How to Find And Remove Duplicate Files In Computer
How To Download Complete Websites to Browse Offline
#1 Using HTTrack
The method to download any website for offline use is very easy and the software named Httracks is perfect for this work. By which you can store any websites in your drives permanently to access them in future. Follow the below steps to proceed.
Also Read: How To Remotely Access Another Computer From Your Computer
Step 1. First of all, download and install the software Httracks from here.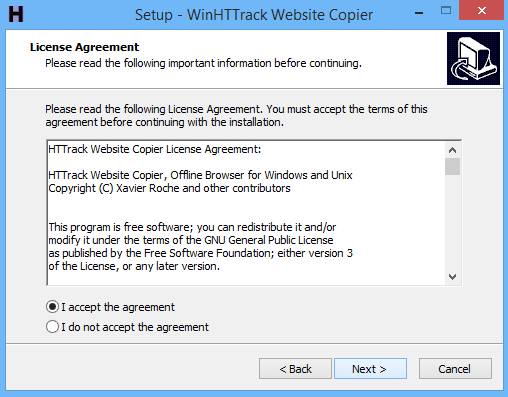 Step 2. Now launch the software, and it will ask you to enter the project name, project category and the default path to save the websites you download.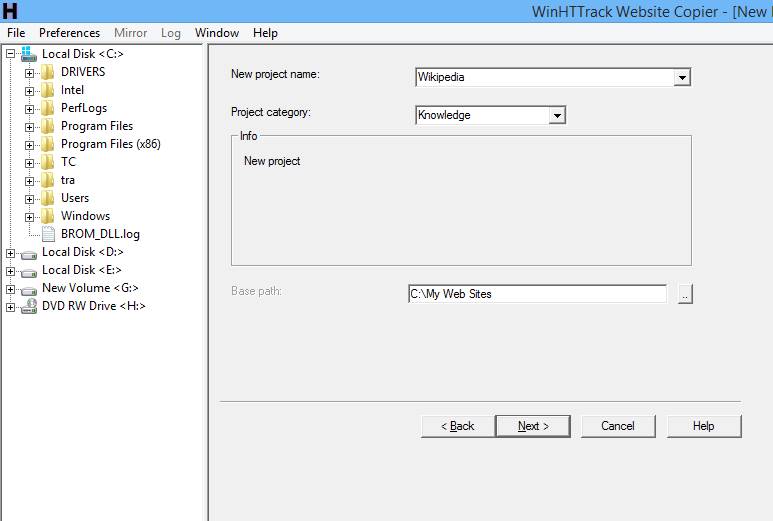 Step 3. Enter the details and just click on next, Now in the text box you have to enter the URL of the site which you want to download, just paste the complete URL of the site and click on next.
Step 4. Now the downloading process will begin, and this can take time according to your internet speed and size of the website you are downloading.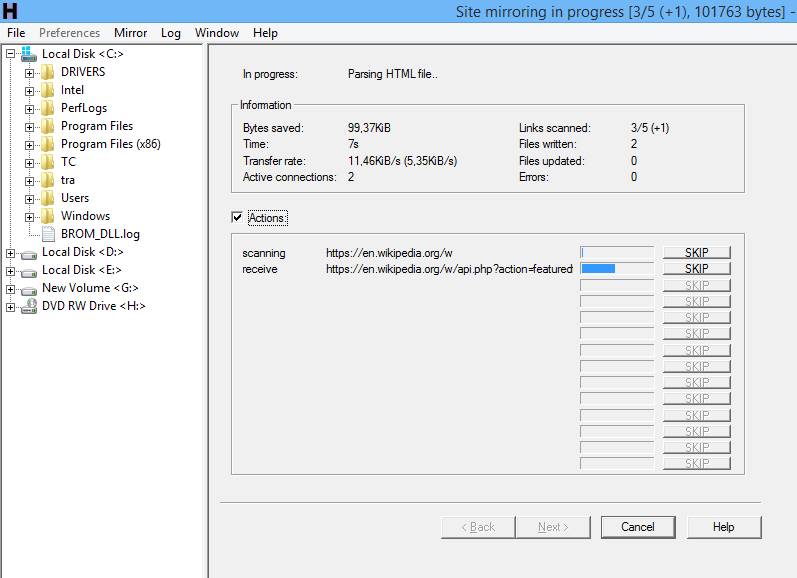 Now after download process is complete, just browse to the saved path, and there you will find your website file that will browse the whole website offline.
#2 Using GetLeft
Getleft is a Web site grabber; it downloads complete websites according to the options set by the user. The process of using GetLeft is very easy. So let's know how to use GetLeft
Step 1. Download Getleft and open the software, press CTRL+U which will ask you to enter the URL and directory.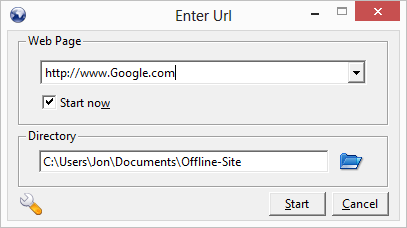 Step 2. Now you will be asked to select the files that you want to download.
Step 3. Now wait for few minutes until the files being pulled to your system.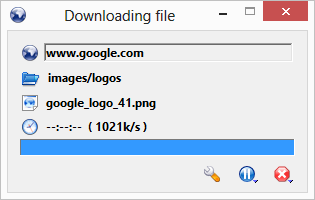 That's it now you can browse your saved website in offline mode.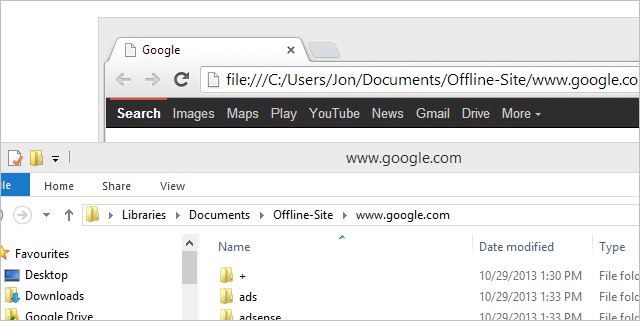 Also Read: How To Create Computer Virus in Less Than 60 seconds
#3 Using Cyotek
Cyotek WebCopy is a free tool for copying full or partial websites locally onto your harddisk for offline viewing. WebCopy will scan the specified website and download it's content onto your hard disk. Links to resources such as stylesheets, images, and other pages in the website will automatically be remapped to match the local path. Using its extensive configuration, you can define which part of a website will be copied and how.
You simply need to open the app and hit the "F5" Key, and it will land you to web copy in which you need to enter the name of the website and the destination folder.
Now you have to wait until the download process finishes.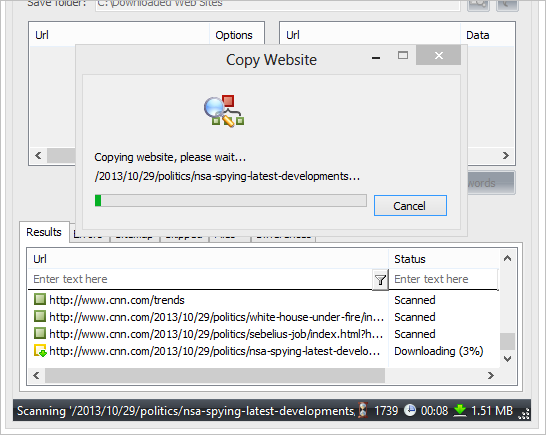 Once downloaded, you can open the file in your browser and access your saved website.
Also Read: 12 Must Have Essential Softwares For Your Windows Computer
#4 Offline Downloader
The Offline Downloader program is conveniently designed to download Internet websites exactly the way you want them, including or excluding any parts you need or don't need (such as directory, domain and file names, types of files, their size or any other properties).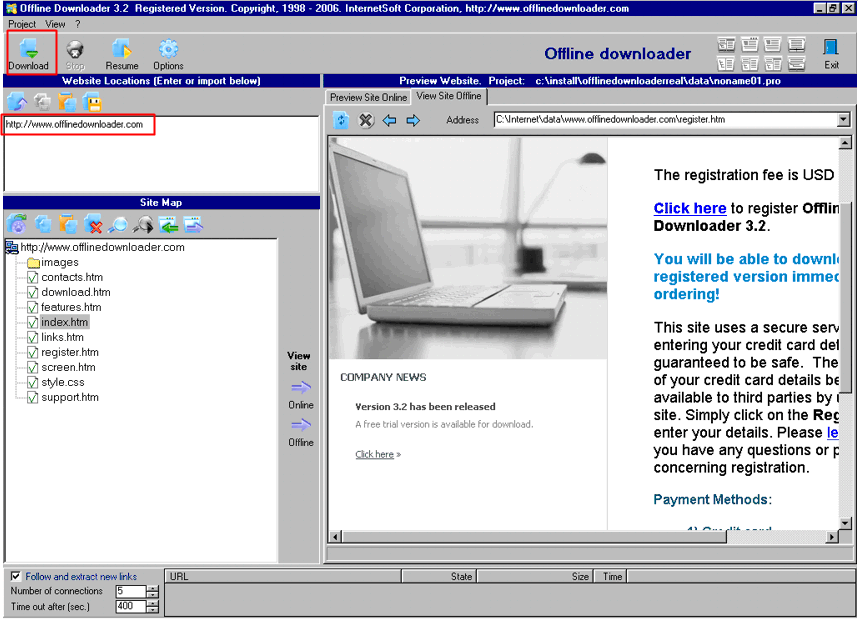 You just need to download and install the software offline downloader from here. Open the software and enter the URL as shown on the image and then select the file type you need to download and hit the download button.
#5 Web2Disk
Web2Disk's powerful engine allows it to modify websites as they're downloaded so that all the links work directly from your hard drive. You'll be able to browse the site as if it were still online. Best of all, you can view websites downloaded with Web2Disk in any browser!
You just need to enter the URL in 'Root URL' and then browse the location to save the entire website and then hit the 'Go' button.
Also Read: How To Create Computer Virus In Less Than 60 Seconds
#6 Using A1 Website Download
This software let users download the entire website to your computer. You can then copy them to Pendrive and can browse it offline. This is actually a paid tool, but users can enjoy the trial version. The trial version fully functional with a 30 days evaluation period.
Step 1. First of all download A1 Website Download from here.
Step 2. Then you will see the screen like below. Here under the Website Domain Address field, paste the URL that you want to copy.
Step 3. Then you need to hit the "Start Scan" button.

Step 4. Wait for few minutes for the software to download the site for you. Once downloaded you will see the screen which will show you that the website is being downloaded. Now look for the path where the files are being saved.

Step 5. Now browse to the file and double click on it to run it directly from the web browser.
That's it! The download page will open without the internet connection.
Also Read: How To Edit PDF Files For Free
Offline Mode In Browsers
Normally, our web browser comes with an offline browsing feature which helps users to read the article even if they are not connected to the internet. The feature shows you the cache version of the opened pages in the web browser. Here's what you need to do in different browsers
#1 Google Chrome
Enabling the offline mode in Google Chrome Browser is rather easy. You just need to do some of the following steps mentioned below.
Step 1. First of all, open your Google Chrome Browser and then type 'Chrome://flags/" in the URL.
Step 2. Now it will show you lots of options. You need to find the feature 'Enable Show Saved Copy' and then select 'Enable Primary'

That's it, you are done! Now just click on Relaunch now and it will take effect the next time you relaunch Google Chrome.
#2 Mozilla Firefox
Mozilla Firefox also features a great offline mode feature which you can use to access saved/cache web pages without the internet.
Step 1. First of all, open Mozilla Firefox and then Press the ALT key to see the menu tables
Step 2. Click on the 'File' button and then enable the 'Work Offline'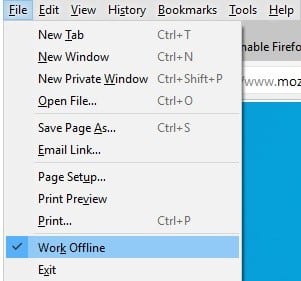 That's it, you are done! Now just restart your Mozilla Firefox browser and it will now cache the web pages.
So, this is a method to download complete websites to browse offline. By this method, you can save your time and internet data by downloading a website offline and can browse them many times offline. Hope you like the post, don't forget to share it with your friends and leave a comment below if you have any related queries.