Windows 10 free upgrade offer period was expected to end on July 29, 2016. However, you can still legally upgrade to the latest version for free and no hacking is required.
Here's How You Can Still Download Windows 10 For FREE Legally
Well, we all know that tech giant Microsoft had already offered Windows 10 for free and it had officially ended Windows 10 free upgrade offer period on July 29, 2016.
If you missed the chance to upgrade your Windows 7 or 8.1 to Windows 10 then you can still legally upgrade to the latest version for free- no hacking is required. Before we start telling the procedure to let me say in India, Windows 10 Home costs $118 (approx.) and Windows 10 PRO costs $221 (approx) (already with VAT included).
Depending on if you select a Home or Pro edition, the price of Windows 10 in the US ranges from $119.99 to $199.99. So, follow the method to download Windows 10 for free.
Step 1. You need to visit the Download Windows 10 web page from your web browser, and you will see the screen like below. Here you need to hit the "Download Tool Now" button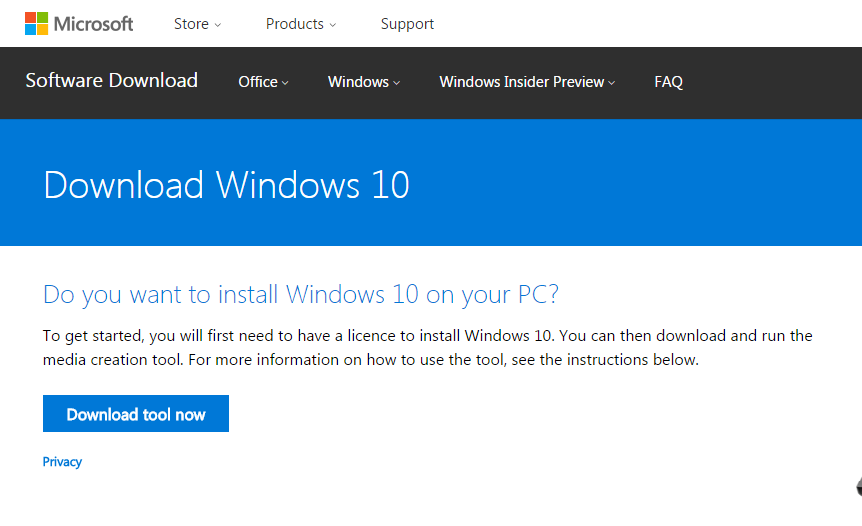 Step 2. Once downloaded run the program and choose the option "Upgrade This PC Now."
Step 3. Now if you want it to use on another PC then select the second option that is "Create Installation Media for another PC."
Now, after the download completes, you can mount the ISO image and run setup from there and then follow the prompts to complete the upgrade. You will not be asked for a product key.
After the installation, you will have a digital license to Windows 10, which you can confirm by visiting Settings > Update & Security > Activation.
There is also good news if you upgrade to Windows 10 using this method then you will be eligible to download the Windows 10 creators update which is expected to be available in April 2017.
So, this is how you can upgrade to Windows 10 legally. I hope you like the post, share this post with your friends too!