When it comes to file compression utilities, Windows 10 has no shortage of it. You get hundreds of choices in this section, but sometimes, having so many choices can confuse us. This is why we have compiled a list of the best file compression utilities.
Since we have already discussed WinRAR, we will talk about WinZIP in this article. WinZip is one of the best free and most famous ZIP apps that can create and extract ZIP files.
The program serves as one-stop file management and compression software for your PC. It can unzip over 17 different file formats. Also, you can give WinZIP Pro a try to get more advanced features.
What is WinZip?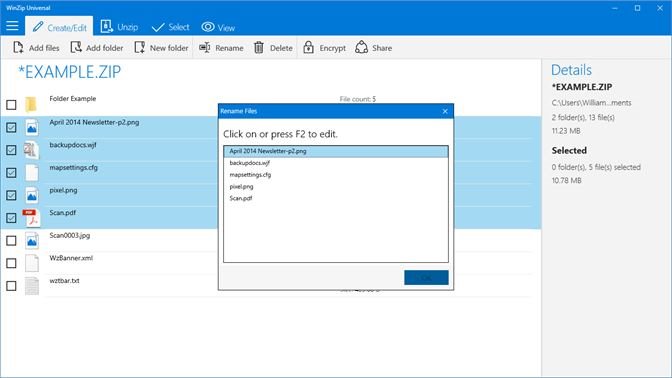 WinZip is basically a Windows program that lets you archive and compress files. It's mainly used to compress files since it's a file compression utility. So, for example, if you want to share 1GB of file, but the file-sharing utility only allows 800MB of file exchange.
In such a case, you can use WinZip to compress your files into an archive. When you compress files via WinZip, the file size reduces, allowing you to store or distribute them more efficiently.
Also, WinZip is much easier to use than other file compression programs like PKZIP and PKUNZIP. On the other hand, it's much similar to WinRAR, as it also got drag-and-drop support.
Features of WinZip
Now that you know WinZip, you might want to know its features. Below, we have highlighted some of the best features of WinZip. Let's check out.
Free
Well, WinZip is entirely free to download and use. There's no charge to download the evaluation version of WinZip. Although it offers a demo, WinZip can run without a license on any computer.
Oldest File Compression utility
WinZip is also one of the oldest file compression utilities available for PC. The program was launched way back in 2004 and offered a host of features, including the ability to run multiple compression tasks simultaneously.
Create Password Protected ZIP files
Despite being free, WinZip also supports file encryption. It uses 256-bit AES encryption to password protect your files. Also, users can use WinZip to burn files directly to CDs or DVDs.
Unzip all major file formats
Well, the latest version of WinZip can unzip all major file formats you can think of. WinZip can open popular compression formats like ZIP, ZIPX, RAR, 7Z, TAR, GZIP, VHD, XZ, and more with just a click.
File Management Features
With WinZip, you can easily find, open, edit, move and share your files. You can also access the files stored on your network or cloud services. So, WinZip offers you complete file management features.
So, these are some of the best features of WinZip. It has more features that you can explore while using the file compression utility on your PC.
Download WinZip Latest Version for PC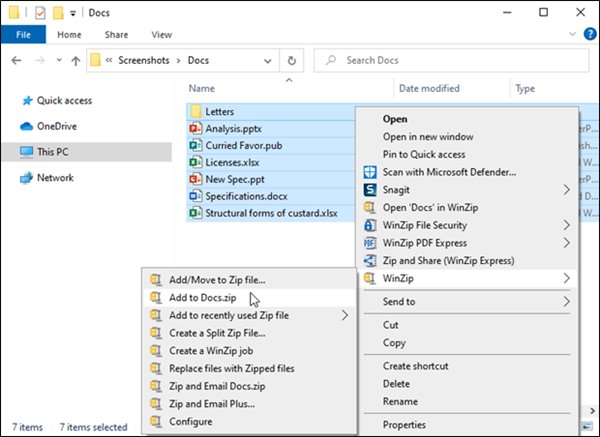 Now that you are fully aware of WinZip, you might want to download & install the program on your PC. Please note that WinZip is available for free, but for a limited time. After the trial ends, you need to purchase the product.
Also, WinZip has a pro plan that offers many WinZIP Apps like an image manager, secure backup, PDF Express, Share Express, etc. You can continue to use WinZip for free without purchasing the Pro/Enterprise plan.
Below, we have shared the download links of the latest version of WinZip. The files shared below are free from virus/malware and are entirely safe to download & use. So, let's get to the download links.
How to Install WinZip on PC?
Well, WinZip is a pretty lightweight program and is pretty easy to install on a Windows PC. First of all, download the WinZip offline installer file that we have shared above.
Once downloaded, run the WinZip executable file and follow the on-screen instructions to complete the installation process. Once installed, open WinZip and compress your files.
That's it! You are done. This is how easy it is to install WinZip on a Windows PC.
WinZip is indeed a great file compression and management utility that you can have on your PC. I hope this article helped you! Please share it with your friends also. If you have any doubts related to this, let us know in the comment box below.