You will likely know about Microsoft Word if you are a Windows user. Microsoft Word is an app of Microsoft Office suite of productivity, but you can purchase it as stand-alone software.
Before Microsoft Office 365, users needed to purchase the office suite to access the Word app. However, things have changed, and Microsoft is now offering Word and other office suite apps via Office 365 subscription.
If you can't afford the full Office 365 subscription, you can purchase the standalone Word, Excel, and PowerPoint versions for Windows. This article will discuss how to download Word for Windows 10/11.
Download Microsoft Word for Free
You can download Microsoft Word for free, but you can only use it for a few days. This is because Microsoft doesn't offer the standalone app for free.
Anyone providing you unlimited free copies of Microsoft Word is likely trying to trick you or providing you with the pirated or modded version.
Yes, Microsoft offers you Word free for 30 days, but you need to download Microsoft 365 and opt for the free trial. Once the trial ends, Word will stop working, and you will be asked to complete the purchase.
How to Download Word for Free on Windows?
To download Word for free, you need to subscribe to Microsoft 365 Family plan. Microsoft 365 family provides the best value for 2 to 6 people. With a Microsoft 365 subscription, you can share the Office 365 apps with up to 5 users and get 6TB of OneDrive cloud storage. Here's how you can download Word for Free.
1. First, open your favorite web browser and visit this webpage.
2. Now scroll down and click on the Try free for the 1-month link under the Microsoft 365 family.
3. On the Try Microsoft 365 for free section, click on the Try 1-month free button.
4. On the next screen, click the Next button and set up the payment method. You can choose payment methods such as Credit or Debit Card, Paypal, or Mobile phone.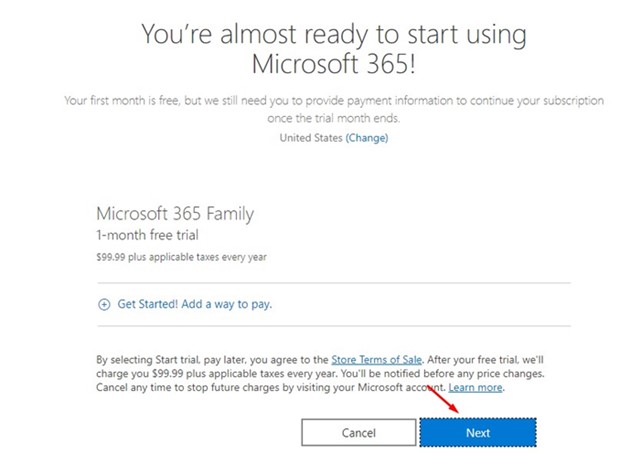 5. After entering the payment details, click on the Subscribe button.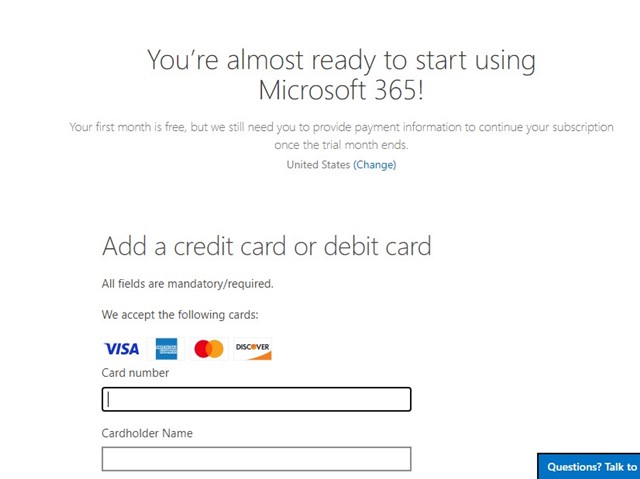 That's it! After clicking the subscribe button, you need to click on the Download the Desktop apps button. You will then be redirected to the Microsoft account page, where you need to download the Office Setup file and install it on your PC.
Microsoft 365 Word Overview
Microsoft Word is one of the best word processors available for the Windows operating system. The new Microsoft 365 word provides you with better and more features.
The new word has unique features such as transforming documents into web pages, real-time translation features, inserting 3D models into word, and more.
Also, the latest version of Microsoft 365 Word Editor has features that would take your writing from good to great. The latest Microsoft Word Editor can go beyond checking spelling and grammar.
With Microsoft 365 Subscription, you will get other office apps such as Excel, Word, and PowerPoint.
Other Ways to Download Microsoft Word for Free
Since you can't download Microsoft Word for free, you can use the Office web apps. The web-based version of Microsoft office is entirely free, and you can use it to edit your documents. To use Microsoft Word for free, follow the steps shared below.
1. Open your favorite web browser and visit office.com.
2. Now, sign in with your Microsoft account. If you don't have a Microsoft account, you can create a new one for free.
3. Once done, click on the Word icon to begin editing your word files.
The web version of Word is completely free, but some editing feature is available only on the premium version. So, this guide is all about how to download Word for free on Windows. If you need more help downloading Microsoft Word, let us know in the comments below.