Well, if you have been using Windows 10 operating system for a while, you might know that the operating system is not entirely free from bugs and errors. Windows users often face driver-related, software, and hardware errors. Not just that, but some of the error also leads to BSOD.
Blue Screen of Death error can cause your PC to crash and lose unsaved work. We are talking about BSOD errors because many users have recently messaged us regarding an unusual Windows 10 error that reads DRIVER UNMAPPING INVALID VIEW.
So, what is the DRIVER UNMAPPING INVALID VIEW BSOD Error message, and why does it occur? Well, in most cases, it's seen that the BSOD error occurs after installing new hardware or software. The error message also occurs due to the corruption of Windows registry due to recent software changes.
Best ways to Fix 'DRIVER UNMAPPING INVALID VIEW' Error Message
Since there's no official fix available for the DRIVER_UNMAPPING_INVALID_VIEW BSOD error, we need to follow some basic troubleshooting tips to get the BSOD error fixed. So, let's check out.
1. Install All Pending Windows Updates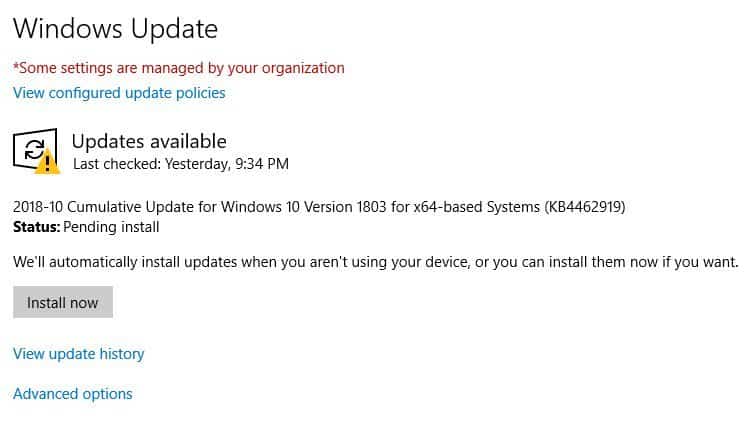 Well, this is one of the first things you can do to fix the DRIVER UNMAPPING INVALID VIEW error message on Windows 10. Since Windows 10 updates consist of bug fixes and features, they will likely fix issues with hardware and software. So, before following the next methods, install all pending Windows updates.
2. Install the Latest Version of Drivers
Since the error message – DRIVER UNMAPPING INVALID VIEW is associated with drivers, it makes sense to update them. Having outdated drivers will lead to performance degradation along with crashes. You can either update the drivers manually or rely upon third-party driver updating tools.
Many third-party driver updating tools are available on the internet, like Slim Driver, Driver Booster, etc. You can use any of them to update all drivers. For more information about driver updating software, check out our article – Best Driver Updating Tools for Windows.
3. Run the SFC Command
If you are getting the error message due to corrupted Windows files, you need to rely on the SFC tool to fix the 'DRIVER UNMAPPING INVALID VIEW' error message. The command will scan your system for potential issues and will resolve them. Here's how to run SFC Command on Windows 10.
1. First of all, open the Search menu and type in CMD.
2. Right-click on the 'CMD' and then select Run as Administrator.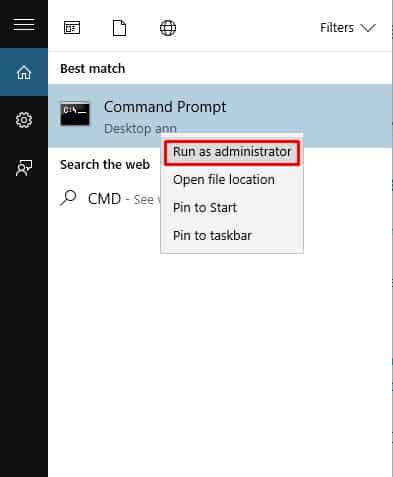 3. Now on the CMD, type in 'sfc /scannow'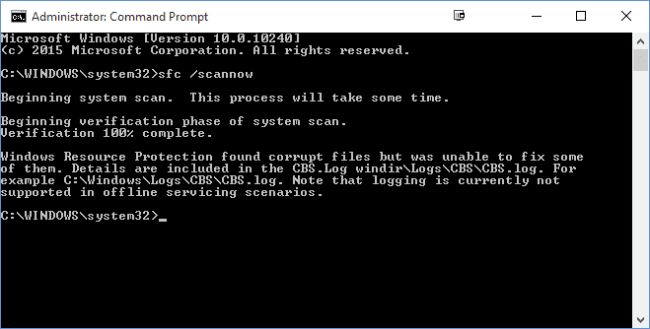 That's it! Now, wait for a few seconds until the scan completes. Once done, restart your computer to fix the 'DRIVER UNMAPPING INVALID VIEW' error message.
4. Clean Invalid Registry Entries
Windows experts claim that the error message 'DRIVER UNMAPPING INVALID VIEW' also occurs due to invalid registry entries. Some software or games can play with Windows Registry, leading to various errors, including the 'DRIVER UNMAPPING INVALID VIEW'. So, in this method, you must clean all invalid Registry entries to fix the error message.
To clean invalid registry entries, you can use CCleaner. For those who don't know, CCleaner is one of the best and top-rated Windows 10 registry cleaners available on the web that can clean out junk to improve performance.
CCleaner also has a Registry cleaner that repairs and cleans invalid and junk registry entries. Just Download & Install CCleaner and head to the Registry Tab. There you will get the option to scan and fix registry errors.
5. Check For Faulty Hardware On PC
Well, if you are getting the DRIVER UNMAPPING INVALID VIEW BSOD error after installing any new hardware, it's pretty evident that the hardware is the culprit. The problem occurs when the installed hardware is not compatible with the PC.
So, check all recently installed hardware, including RAM, motherboard, Hard drive, or other components. You can take your computer to the local PC repair shop to get the inspection done.
So, these are some of the best methods to fix the 'DRIVER UNMAPPING INVALID VIEW' error message. If you know of other methods to fix the BSOD error, let us know in the comment box below.