If you have ever paid attention to the emails you often receive in our email box, you would have noticed lots of emails saying that "we can earn thousands of dollars per month from the mobile phone, or working from home."
But the fact is that most of those emails are just spam, as they lie and try to scam. But is it possible to earn money from your smartphone?
Honestly, you can indeed earn some dollars using your smartphone. But, we are not talking about getting a full salary, but some extra income to pay some bills.
List of 10 Best Ways To Earn Money With Your Smartphone
Hence, we have selected the ten best ways to earn money from your smartphone, and all of them are legal and work well.
Sell your photos online
Are you good at photography? Have you taken original photos, quality with a professional finish? Then you can sell them at any of the numerous portals of paid photos that exist.
It is a straightforward process. First, create an account on the corresponding platform; most are free, upload your photos to the database, and wait for someone to download them.
Once anyone downloads it, you can charge a commission for each download, which can vary between a few cents or several dollars, simply depending on the platform.
Logically, to get the money, photos have to be original and of good quality, because there is a lot of competition. You also have to label them correctly so that they appear in the internal search engines of the platform.
Here are some platforms that allow you to sell the photos are:-
HQ – Trivia & Words
HQ – Trivia & Words is an iOS and Android app that delivers juicy prizes. As it offers a question and answers contest that offers prizes in real money.
Each day, it proposes a series of questions and several free attempts for its users to respond, although you can buy more with microtransactions as well.
Patreon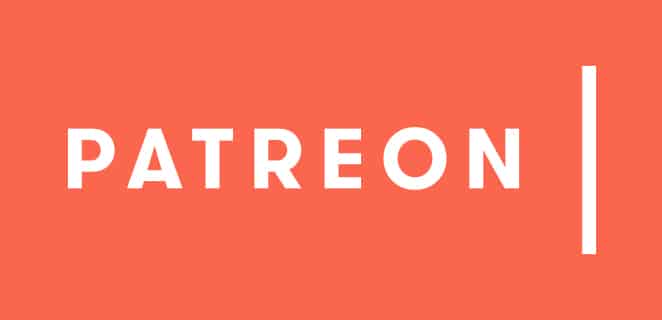 If you have a hidden talent or are good at creating content that interests the internet, you can use Patreon to monetize this talent. Maybe you are good at recording funny videos, creating programming tutorials, teaching how to play Fortnite, or doing travel reports on Instagram.
If you think you are ready to do an activity that someone would like to pay money for, you can add a link to Patreon during that activity and manage your income from your smartphone only.
Patreon is a platform that allows you to collect donations or monthly subscriptions. Usually, your followers pay through a card or PayPal, and you receive the money in your account.
Moreover, Patreon allows you to send notifications with news to your affiliates, news, questions, answers, etc.
Create & Sell Your Course
If you are good at something and want to help others, you can create your online course. There are plenty of learning websites available on the web like Udemy, KhanAcademy, etc., allowing you to create and sell your courses online.
If we talk mainly about Udemy, the platform has a mobile app that can be used to create and sell courses. In addition, you can use the mobile app to upload your course on the platform. Whenever anyone purchases your course, the amount will be credited to your Udemy account.
Sell Your Service
If you are good at something and looking for potential buyers, you can consider freelancing websites like Fiverr, Freelancer, etc.
In our opinion, Fiverr is the best platform to start a freelance career. On this website, you can sell your services by creating gigs. Services could be anything like editing images from mobile, creating logos, converting images into text, and more.
Fiverr is known for its comprehensive assortment of professional services covering over 250 different categories. That means the platform has everything for everyone.
Google Opinion Rewards
There are many apps that pay to fill out surveys, but some are not reliable, take time to pay, or you have to conduct many surveys to receive just a couple of dollars.
It's a boring job, but if you like to answer questions about your habits or opinions, one of the most reliable apps is the Google Opinion Rewards.
Once a week, you receive at least one survey with questions that invite you to choose a logo, select the promotion that you like, or where you would go on a trip. Most are easy to answer, and it does not take long.
EatWith
If you have a lovely house or a pleasant corner in the garden, and you're good at cooking, you can prepare meals or dinners for other people.
As more and more people are looking for alternatives to traditional restaurants, and just as nowadays it has become fashionable to stay in private homes or travel in private cars, many people choose to dine in cozy houses that offer dinners or meals.
One of the most popular services is Eatwith, which allows you to give cooking classes, or a special presentation. Through Eatwith, you get in touch with potential customers, and you agree on the menu and schedule.
If you receive a good valuation, it will attract more guests, and you can get a good bonus on the days that interest you.
DogBuddy
Do you have a good hand with animals? Then do not mind having some time to take care of it and take it for a walk. There are services like DogBuddy that allow you to become a pet sitter.
You create a profile with photos of where the animals will be housed and how you will take care of them. Then, from the mobile application, you receive offers and talks with the pets' owners, set the days to take care of them, and the attention they require.
With DogBuddy, you can earn up to $900 a month for taking care of animals, but all these depend on the demand in your area and your reputation as a dog sitter.
Be a tourist guide
If you know your city well and are good at dealing with people, you can become a local tour guide with ShowAround. It is an app available for iOS and Android.
You have to register as a tour guide and wait to receive proposals from tourists who want to visit your city.
From your smartphone, only you can agree on the type of activity you want to carry out: visits to museums, typical places, restaurants, etc., and act as a local guide.
Earn money with your texts
If you are good at writing about all kinds of topics, you can accept texts on request in one of the best services, like TextBroker.
You have to register for free and create a profile with your skills. However, the fact is that to earn money on this platform; you do not have to be a journalist. Just write well, that's it.
You can receive commissions on the topics that you master, according to your profile, to publish in blogs, advertising, websites, manuals, etc.
So, what do you think about this? Share all your views and thoughts in the comment section below. And if you liked this top list, do not forget to share this top list with your friends and family.