Twitter's recent CEO, Elon Musk, might soon step down from his head position, and this decision will be from himself, not from any third-party, Twitter inverter, or any U.S. Senators.
It completely relies on his Twitter followers, as he used a Twitter poll for this decision, so if it is going to happen, it will be Musk's choice in the end. Let's discuss this briefly below.
Elon Musk Will Step Down As Twitter's CEO If Tweet Poll's 'Yes' Option Gets More Votes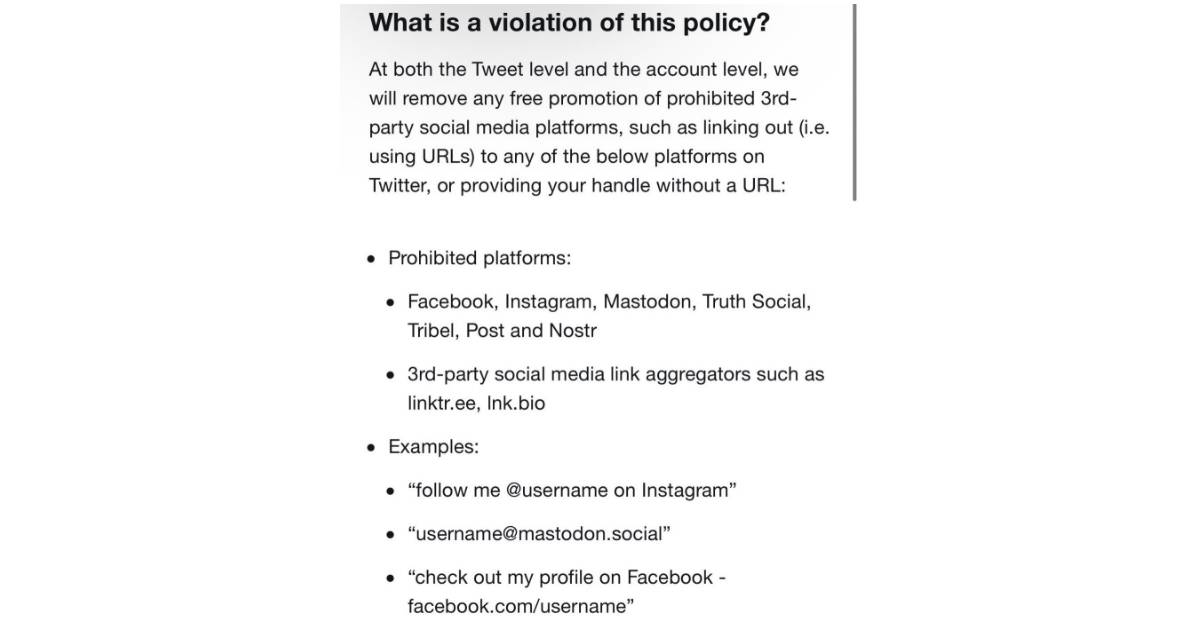 Recently, Elon Musk brought some policy changes to the platform regarding third-party social platform links on Tweet, which will prevent users from adding any links related to Twitter's competition platforms.
As you can see above, the image notes all the policy changes. According to it, Twitter will remove any free promotion of 3rd party social platforms such as Facebook, Instagram, Mastodon, Truth Social, Nostr, Post, and Tribel.
If any users will try to repeat the above examples again and again on their account so they might also face account suspension, as last week, Mastodon faced.
Due to this policy, many people criticized Musk and called it 'the worst decision for the platform'. After that, Musk also found it to tremble on the platform, so he tweeted his apology regarding this change.
Going forward, there will be a vote for major policy changes. My apologies. Won't happen again.

— Elon Musk (@elonmusk) December 18, 2022
But he didn't find it enough for the Twitter users, so he tweeted a poll with two options of yes or no which will decide whether he should step down as the head of Twitter.
Should I step down as head of Twitter? I will abide by the results of this poll.

— Elon Musk (@elonmusk) December 18, 2022
Currently, the voting has ended on this poll, and it collected more than 16 million votes in 24 hours. 42.5% of votes are in favor of 'no', and the other 57.5% are in favor of 'yes', which means people want Musk to step down as CEO of Twitter.
We don't know now what Musk will do, but it seems he was serious about this, as he noted in the tweet, so stay with our website, and we will keep you updated with all the latest news regarding this situation.