If you are one of those users who spend most of the time on computer or laptop, then you might have felt the problem of watery eyes or headaches. These health hazards happen due to the blue light cast by the bright screen of electronic devices such as laptops, computers, smartphones, etc. The Blue light emitted from the screen also reduces the ability to fall asleep fast.
To deal with such issues, users either need to use Blue Light protector or apps. When it comes to Blue Light filter software, there is a wide range of software available out there that can block the Blue Light from entering your eyes. Well, if you are using the Windows 10 operating system, then you don't need software to remove the blue from the screen that keeps you up at night.
Here's How To Enable Blue Light Filter In Windows 10
Windows 10 got a feature known as a Night light that significantly removes the blue from the screens. So, in this article, we are going to share an easy method that would help you to enable Blue Light filter in Windows without using any software. So, let's check out how to enable Blue light filter in Windows 10 computer.
Step 1. First of all, click on the Windows start menu and select 'Settings' from the list.
Step 2. Now from the Settings page, select the option 'System'
Step 3. Now on the Settings page, click on the option 'Display'
Step 4. Under the display, you will find an option 'Night Light'. You need to toggle that option to turn it on.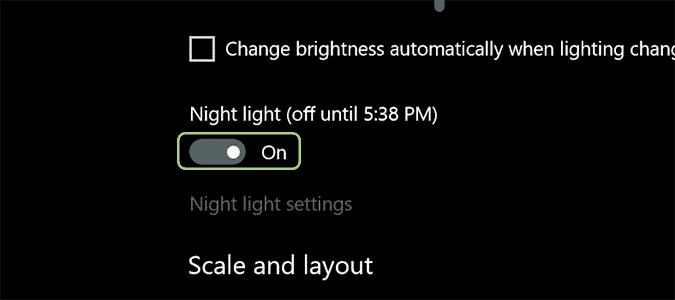 Step 5. You can even click on 'Night Light settings' to adjust the level of blue light that's been displayed on the screen.
That's it; you are done! This is how you can eliminate Blue Light with Windows 10 Night light feature.
Enable Blue Light Filter on Older Windows Version
Well, the Night Light feature is available on the latest Windows 10 Build. So, if you are not using the latest Windows 10 build, then you need to use third-party software like F.lux and Iris. Let's explore the two apps.
Well, F.lux is one of the best and lightweight tools that dramatically reduce the blue light from the screen. To reduce the blue light, F.lux adds an overlay of yellow tint on the screen. The great thing about F.lux is that its available for Windows, Android, Linux, iOS, etc. That means you can use F.lux to reduce the blue light from smartphones as well.
The tool is straightforward to use, and it allows users to adjust the color balance manually. What's more interesting is that F.lux also enables users to exclude apps as well. So, F.lux is one of the best blue light filter tools that you can use on Windows.
Iris is another best tool on the list, which is pretty much similar to the F.lux which has been listed above. However, unlike F.lux, Iris is a premium software. It also got a lite version which is known as Iris Lite which can be used for free. However, compared to F.lux, Iris lite provides fewer features.
If you purchase the premium version, then you can get better control over the screen compared to F.Lux. For instance, you can adjust the screen tint level based on a schedule. Apart from that, it also offers multiple color overlays as well.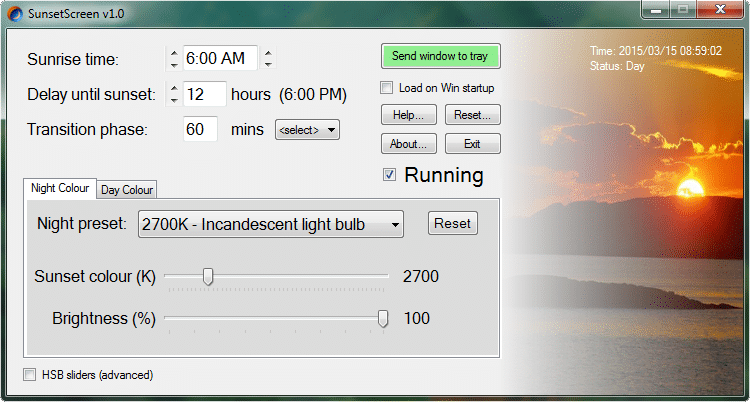 SunsetScreen is widely popular, especially amongst Windows users. The great thing is that SunsetScreen allows you to set the sunrise and sunset time manually. That means, it offers you the option to set the screen intensity as per your wish. Apart from that, it also provides users different colors and night presets.
If you are searching for a lightweight Blue Light filter tool for your Windows PC, then Redshift might be the best pick for you. Just like all other Blue Light filter apps, Redshift also allows you to adjust the screen warmness manually. Apart from that, it also got the ability to adjust the color of your screen automatically based on the position of the sun on your location.
So, this is all about how to use the Blue Light filter in Windows 10 to reduce eye strain. If you have any doubt, let us know in the comment box below.