Display refresh rate refers to how often an image is refreshed on your computer screen per second. The speed of the process is measured in Hertz. For example, a 120hz display will refresh the screen 120 times every second.
Generally, the higher the refresh rate, the better the viewing experience. However, this also has a disadvantage – higher refresh rates use more power, causing battery drain issues.
Windows 10 allows users to easily change the display refresh rates, but Windows 11 includes a new & unique feature that changes how we adjust and experience the display frame rates.
What is Dynamic Refresh Rate?
Microsoft introduced a new feature to Windows 11 known as Dynamic Refresh Rate. It's a feature that dynamically sets your device's refresh rate based on your actions.
When this feature is turned on, Windows 11 will limit your refresh rate to a battery-friendly 60Hz as you do lighter tasks like editing a PDF or Word document. But when gaming or using high-end programs like Photoshop, Windows 11 automatically switches to a 120 Hz refresh rate.
In other words, it automatically switches the refresh rate to balance your PC's power consumption & performance.
Dynamic Refresh Rate Compatibility
Well, the Dynamic Refresh rate can only be enabled on a laptop or monitor that supports a refresh rate of at least 120Hz. Also, the laptop/monitor should support VRR (Variable Refresh Rate).
Along with it, the Dynamic Refresh rate also requires a WDDM 3.0 graphics driver. The graphics driver can be installed directly through the Windows 11 updates. If you don't know your display driver specs, run the DirectX Diagnostic Tool.
Furthermore, you should note that the Dynamic Refresh Rate option is only available on the very latest version of Windows 11. So, even if you have compatible hardware, you will still need to update your PC to enable & use the new feature.
How to Enable Dynamic Refresh Rate (DRR) on Windows 11 PC
So, if you want to enable the dynamic refresh rate in Windows 11, you are reading the right guide. In this article, we will share a step-by-step guide on how to enable Dynamic Refresh Rate on Windows 11. Let's check out.
1. First, click the Windows 11 Start button and select Settings.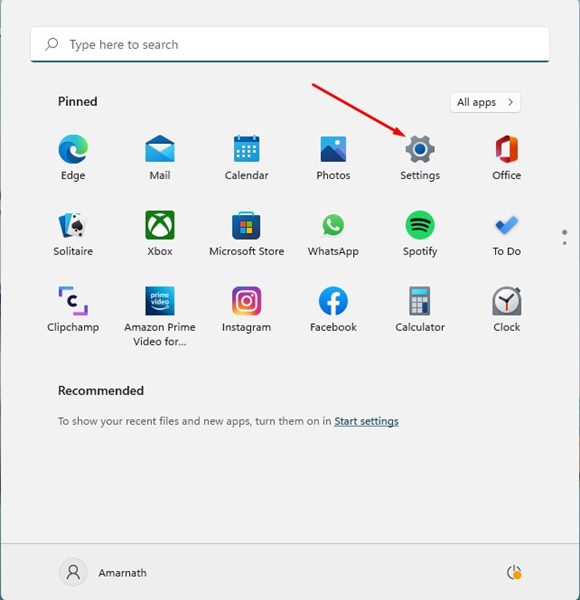 2. On the Settings app, click the System option on the left sidebar.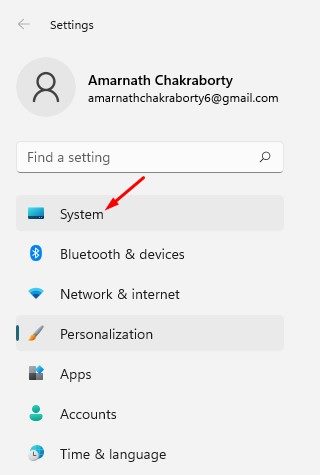 3. On the right pane, click the Display tab, as shown in the screenshot below.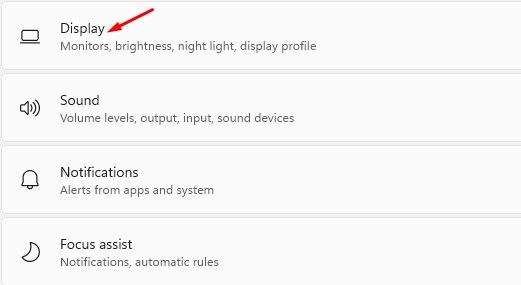 4. Now scroll down and find the Related Settings section. Next, click on the Advanced Display option.

5. On the Advanced Display page, Choose a refresh rate option and select the Dynamic option to enable the DRR feature.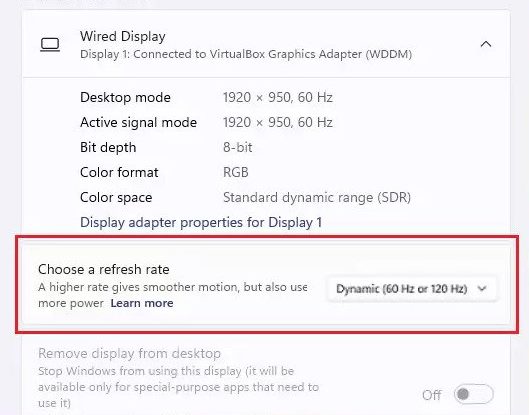 That's it! You are done. This will enable the dynamic refresh rate on your compatible Windows 11 computer. If you cannot find the Dynamic option, you have incompatible hardware.
To disable the Dynamic Refresh rate, navigate to Settings > System > Display > Advanced Display. On the Advanced display page, choose a regular refresh rate such as 60Hz or 120hz.
Unable to Select Dynamic Refresh Rate?
As mentioned above, dynamic refresh rate will only work on laptops with a minimum of 12Hz refresh rate. If your monitor doesn't meet that requirement, you won't be able to find or change the dynamic refresh rate.
However, if your display meets the requirements but still can't select Dynamic refresh rate, there might be a problem with your graphics driver. You can try installing the WDDM 3.0 graphics driver to enable the dynamic refresh rate.
Dynamic Refresh Rate is mainly designed for laptops as it helps to preserve battery life. However, if you are experiencing display issues after enabling the feature, you must disable it. I hope this article helped you! Please share it with your friends also. If you have any doubts, let us know in the comment box below.