If you have been using Windows operating system for a while, then you might know the importance of encryption. Microsoft's Windows is not as secure as you think and the risk of data theft is always high on the platform. So, in that case, it becomes important to have encryption software.
Windows do have a built-in encryption utility known as BitLocker. BitLocker is the preferred and most secure method to encrypt files and folders. However, not many people know how to use the BitLocker utility on Windows 10.
How To Encrypt Files And Folders In Windows
So, in this article, we have decided to share the best method to encrypt files and folders on Windows 10 PC. We will also talk about a few other encryption software that can be used to encrypt drive, files, and folders. So, let's check out how to encrypt files and folders in Windows.
Step 1. First of all, right-click on any file or folder that you want to encrypt in your windows OS. Now click on properties there and the dialog box will get appear.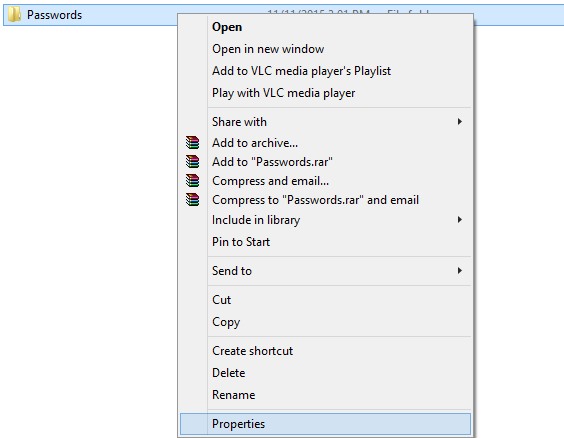 Step 2. Now there click on Advanced from below options.
Step 3. Now advance attribute dialog will appear and there you need to enable "Encrypt contents to secure data:, and then click on ok button.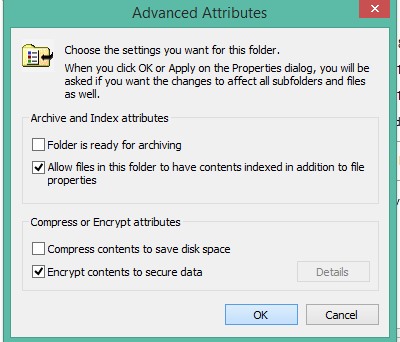 Step 4. Now a popup will appear that will confirm the action and ask you the option to apply to that file or folder only or all the files and folders inside that folder, choose the appropriate option there.
That's is you are done, now you will see an encrypted sign on that file or folder and now that data will be in encrypted formats in a memory location of windows.
Free Tools To Encrypt Files and Folders On Windows
There are some of the best free tools available on the internet that can encrypt files and folders on your Windows computer. The best thing about these tools is that they come with some advanced features that can encrypt an entire drive. So, let's explore some of the best tools to encrypt File and Folders on Windows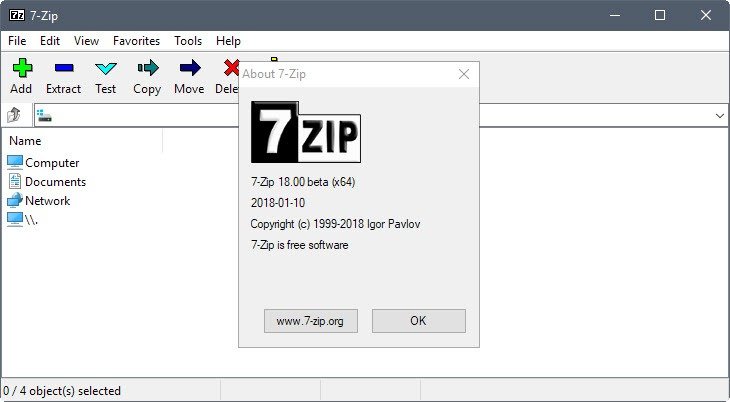 7-Zip is basically a file compression utility that allows users to compress and decompress files stored on the computer. You can use 7-Zip to password protect your files and folders. Simply, create a zip file of your files and folders and password protect the entire zip file. 7-Zip is an easy solution to password protect files and it just needs less than 20MB to install on your computer.
AxCrypt is another best free file encryption tool that allows users to encrypt files and folders. The great thing about AxCrypt is that it can also password protect your HDD and USB drives as well. Apart from that, AxCrypt is also known for its advanced encryption features.
As the name of the tool says, Folder Guard is one of the best free encryption tool that can password-protect files, folders on your Windows computer. Not just that, but with Folder Guard you can also make your files and folders invisible.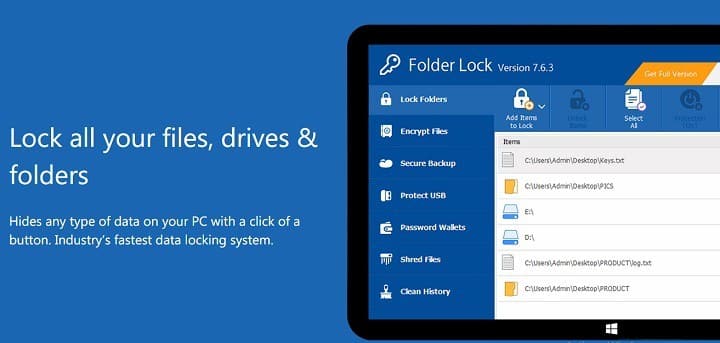 Folder Lock is one of the best and top-rated file and folder locker tool available for the Windows operating system. The great thing about Folder Lock is that it can not only keep your files and folder safe but also USB, CD Drives and email attachments. The software allows users to set up a master password to lock down files and folders.
IObit Protected Folder is another best software on the list which can help you to encrypt files and folders on Windows 10. The best thing about IObit Protected Folder is that it not only protects your PC from the prying eyes, but it also keeps your files and folders safe from malicious attacks. The app provides users a private vault where you can keep your important files and folders. Users can also lock the vault with a PIN or password.
So, this is how you can Encrypt Files And Folders In Windows. I hope this article helped you! Share it with your friends also. If you know any other method to encrypt files and folders in Windows, let us know in the comment box below.