If you have been using the Windows operating system for a while, you might know the importance of encryption. Microsoft's Windows is not as secure as you think, and the risk of data theft is always high on the platform. So, in that case, it becomes essential to have encryption software.
Windows do have a built-in encryption utility known as BitLocker. BitLocker is the preferred and most secure method to encrypt files and folders. However, not many people know how to use the BitLocker utility on Windows 10.
List of 5 Best Free Tools To Encrypt Files and Folders On Windows
Some of the best free tools available on the internet can encrypt files and folders on your Windows computer.
The best thing about these tools is that they come with advanced features that can encrypt an entire drive. So, let's explore some of the best tools to encrypt Files and Folders on Windows.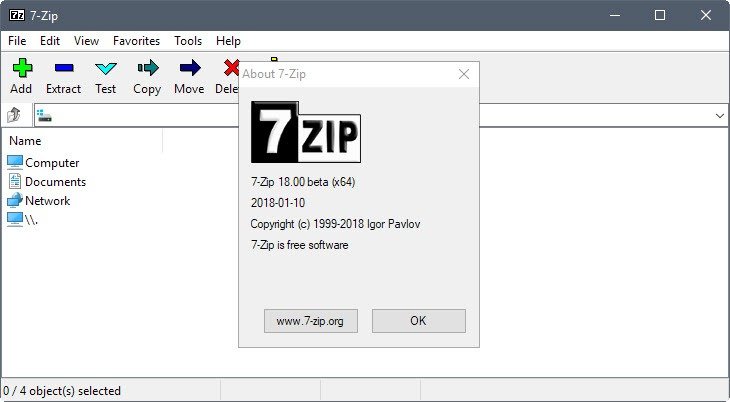 7-Zip is a file compression utility that allows users to compress and decompress files stored on the computer. You can use 7-Zip to password protect your files and folders. , create a zip file of your files and folders and password protect the entire zip file.
7-Zip is an easy solution to password protect files, and it just needs less than 20MB to install on your computer.
AxCrypt is another best free file encryption tool that allows users to encrypt files and folders. The great thing about AxCrypt is that it can also password protect your HDD and USB drives. Apart from that, AxCrypt is also known for its advanced encryption features.
Well, NordLocker is basically a private cloud storage service. It's a premium service that secures your files in a click and backs them on a private cloud.
The good thing about NordLocker is that it provides a file encryption feature. NordLocker gives you a choice over what you share and what always stays private.
It also syncs your data privately so that you can access your encrypted storage wherever you go.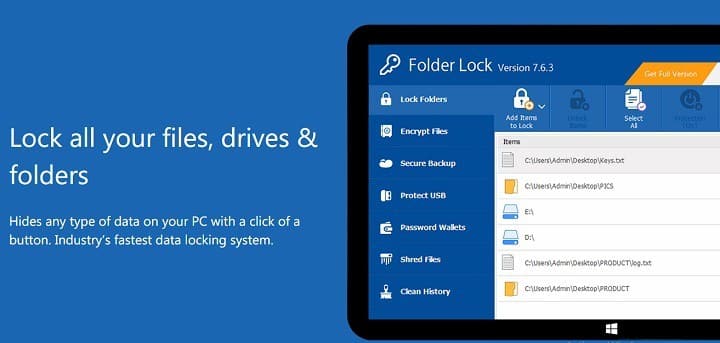 Folder Lock is one of the best and top-rated file and folder locker tools available for the Windows operating system.
The great thing about Folder Lock is that it can keep your files and folder safe and USB, CD Drives, and email attachments. The software allows users to set up a master password to lock down files and folders.
IObit Protected Folder is another best software on the list which can help you to encrypt files and folders on Windows 10.
The best thing about IObit Protected Folder is that it not only protects your PC from prying eyes, but it also keeps your files and folders safe from malicious attacks.
The app provides users a private vault where they can keep their important files and folders. Users can also lock the vault with a PIN or password.
So, these are some of the best tools to encrypt files and folders in Windows. I hope this article helped you! Please share it with your friends also. If you have any doubts related to this, let us know in the comment box below.