Even though there are many video calling apps available for Android and iOS, iOS users prefer FaceTime over anything else. For those who don't know, FaceTime is one of Apple's best and unique video calling services. Hence, it's limited to only Apple devices only.
Facetime is an important part of the iOS ecosystem that restricts users from switching to Android. You have many video chatting apps available for Android on the Google Play Store, but only a few can compete with FaceTime in the video call space.
Also Read: 20 Best Free Video Calling Apps for Windows PC
List of 10 Best Facetime Alternatives For Android
If you are using Android and searching for the best video calling apps like FaceTime, you are reading the right article. This article will share some of the best FaceTime alternatives you can use on an Android device. So, let's explore the list.
Facebook Messenger is one of the best and top-rated messaging apps available for Android and iOS users. You won't believe it, but millions of users now use Facebook Messenger to exchange text messages, video calling, etc.
With Facebook Messenger, you can easily video call your friends without paying any cost. Facebook recently introduced Messenger Lite, the lighter version of the app. The lite version also got video call support.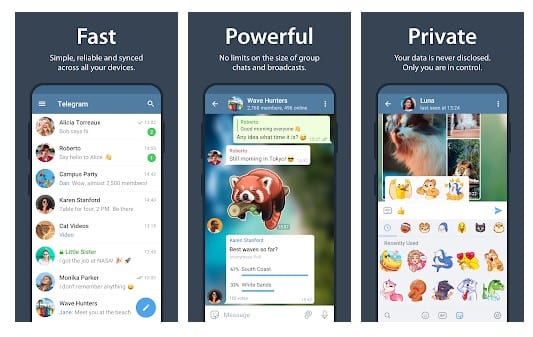 Telegram is a messaging app available for both Android and iOS. The app is very popular amongst Android users, and over 500 million users now use it.
Like Facetime, Telegram allows you to make voice and video calls. The video calls were commenced over WifI; hence it costs you nothing. Besides the video call, Telegram is also known for its exciting channel-specific features.
Google Duo is probably the best FaceTime alternative for Android smartphones. It's a video call service made by Google. Google Duo is pretty easy to use and lightweight compared to other video chat apps.
Also, it isn't bloated with unnecessary features. The best part of Google Duo is its cross-platform support. That means that your iPhone friends can also join video calls.
Whatsapp is one of the best instant messaging apps on the Google Play Store. The instant messaging app also allows users to make voice and video calls. It got cross-platform support with virtually everything.
So, it doesn't matter what device your friend is using. As long as they have the WhatsApp app, they can receive or make calls. Apart from that, Whatsapp also offers file sharing and video sharing features.
Skype is a video calling app known for its excellent cross-platform support. On top of that, Skype is always known for its popularity, stability, and many useful features.
If we talk about text and video calls, Skype also allows users to text and voice call to only skype contacts. You can also buy an actual phone number with Skype to make international calls.
Lots of users think that JusTalk is a premium app. But, the truth is that JusTalk's video calling feature is free. There are in-app purchases for things like themes and other customization features.
The video call quality is often crystal clear and without lag, even on slow connections3G. It's also cross-platform supported. You can invite your iOS friends to join on a video call as well.
If you are searching for the best Facetime alternative that focuses more on Privacy, then Signal Private Messenger might be the best pick for you.
Every video and voice calls were end-to-end encrypted for proper security. Apart from that, the video call quality is fairly good.
Snapchat could be the best Facetime alternative when it comes to Android. On Snapchat, you can exchange text messages and make voice & video calls.
Not only that, but Snapchat also allows users group voice & video calling features. The app is free to download and use and even has a few AR features.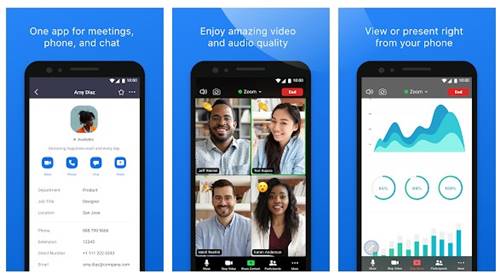 Zoom may not be considered the best Facetime alternative, but it's a decent cross-platform video chat app for Android. The good thing about Zoom is that it supports video calls with up to 100 participants.
Also, Zoom offers you many other features like encryption, screen sharing, and more. Overall, this is one of the best Facetime alternatives you can use on Android.
Viber was originally a voice calling app, but later it got the text messaging and video calling feature. You won't believe it, but the app is used by over 600 million users worldwide.
Apart from free audio and video calls, the app also can make low-cost calls to landlines.
So, these are the best FaceTime alternatives for Android that you can use right now. You can video call your friends or start a group video call with these free calling apps. If you know of other such apps, let us know in the comment box below.