You must be aware of the fact that duplicate files in your computer can waste your precious space. There are very limited options out there to find and remove duplicate files from your computer and today we are going to share three easy methods by which you can find and easily delete duplicate files from a computer. Go through the post to know about it.
Today we perform lots of copy and paste tasks on our computer, and sometimes we copy some of the files that previously exists on our computer in some another directory. For example, if we have any duplicate movie in our computer, then it is wasting around 2-4 GB memory space on our computer. So better is to remove the duplicate files on a computer to save a lot of memory. Therefore, we are here to resolve the issue of finding and removing Duplicate Files on Computer.
Also Read: How To Remotely Access Another Computer From Your Computer
How to Find And Remove Duplicate Files In Computer
By this method, you can find the files that have more than one copy and the actual path of the file to delete them. Just read out the below steps to proceed.
Step 1. First of all, download and install the Duplicate File Finder from here. Now launch the software in your operating system.
Step 2. You have to select there the folder that you want to check for duplicate files on your PC. Now at the right side, there will be "add" button click on it and select the path to scan that file over the directory and click on OK.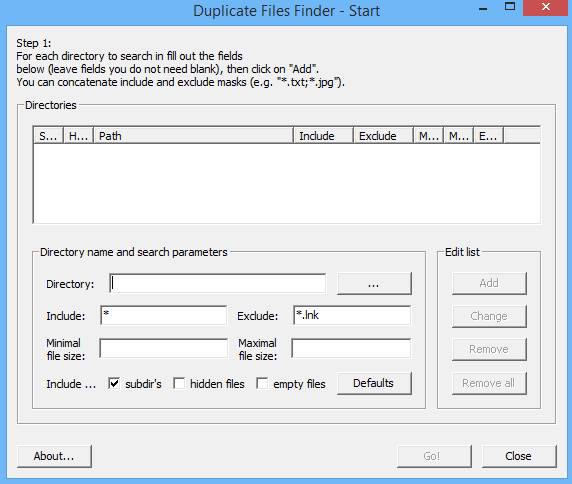 Step 3. Now it will start scanning files that you have selected and also there will be message box appeared there along.
Step 4. Now if it finds any duplicate file, then it will display the path in a message box. Open that file and delete it to save memory.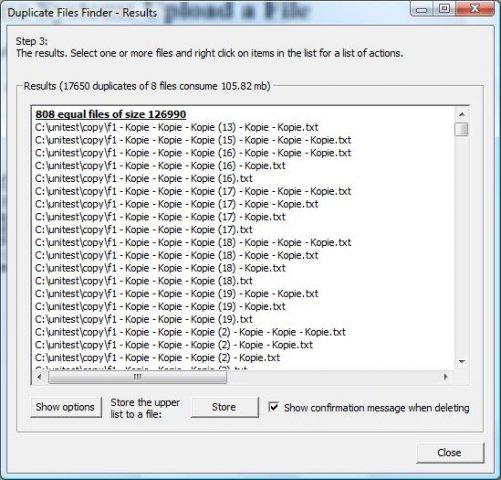 Also Read: How To Make Your Computer Shutdown At Given Particular Time
Using Digital Volcano Duplicate Cleaner
Duplicate Cleaner is a useful program to help you organize the contents of your home hard drive or corporate network. You'd be surprised just how many redundant or duplicate files you could find forgotten in an obscure documents folder.
Duplicate Cleaner will deep scan for all types of files – photos, music, films, video, Word documents, PowerPoint presentations, text files – you name it, if it appears twice on your computer then Duplicate Cleaner will find it. Once these files are found you are provided with helpful tools to enable you to select which copies to delete or move. These files can be deleted to the recycle bin or moved elsewhere. Let's know how to use it.
Also Read: 12 Must Have Essential Softwares For Your Windows Computer
Step 1. First of all, download and install Duplicate cleaner on your computer and open the app you need to set the scan criteria and click on Start Scan to perform a scan.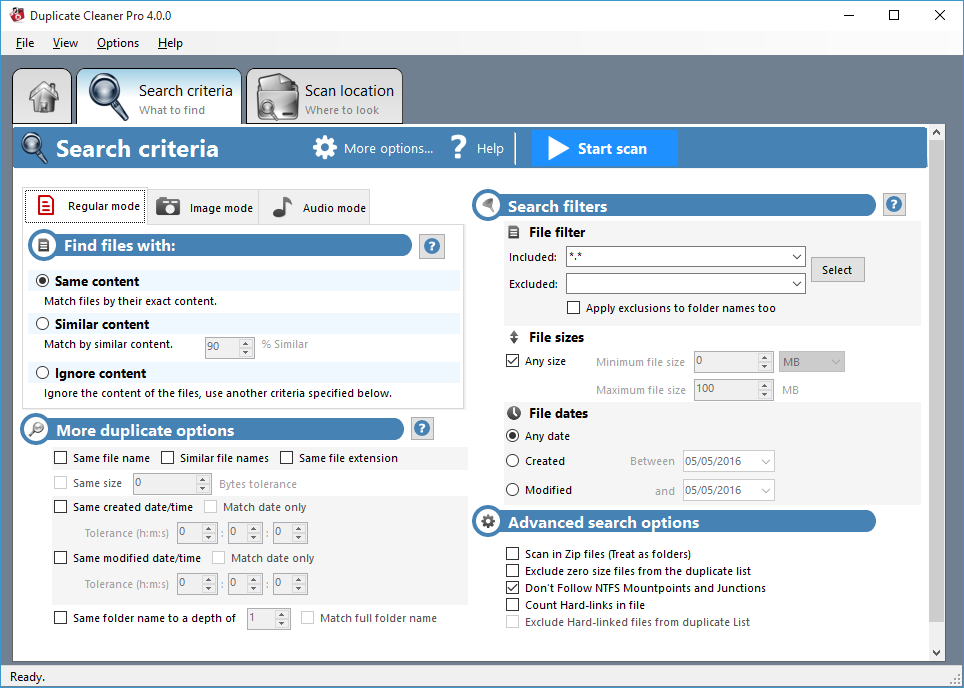 Step 2. Now you have to wait for few minutes to complete the scan.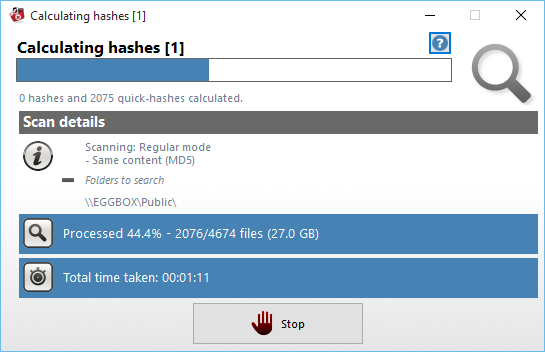 Step 3. After the scan completes, you can see the files marked as duplicate as well as the total size of duplicate files.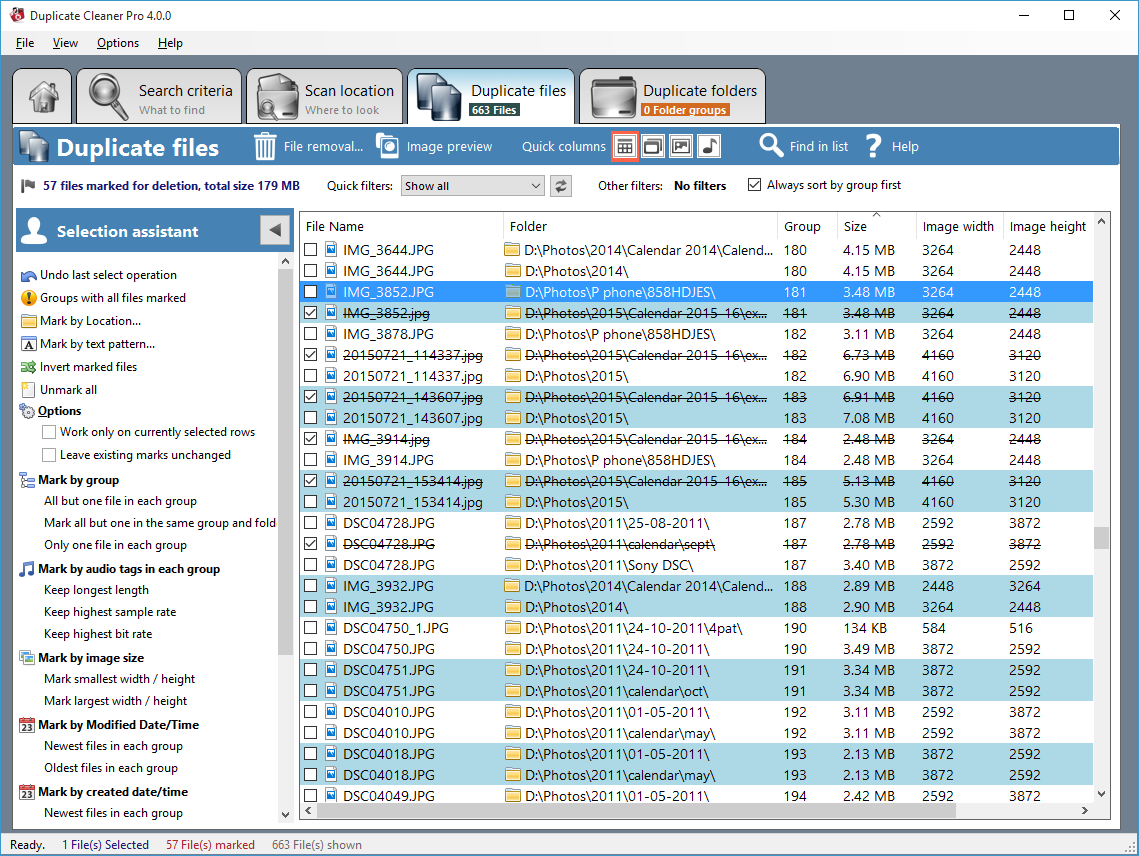 You can now delete it by selecting all your duplicate files.
Also Read: How To Secure Your Computer By Automatically Blocking Dangerous IP's
Using VisiPics
If you get too many pictures on your harddrive, downloaded or photographed, from several different sources, it may happen that you have many duplicates. In that case, you need a quick and easy to use program that finds and deletes all your duplicates.
VisiPics does more than just looking for identical files, it goes beyond checksums to look for similar pictures and does it all with a simple user interface. First, you will need to select the root folder or folders to find and catalog all of your pictures. It then applies five image comparison filters to measure how close pairs of images on the hard drive are.
Step 1. First of all, You need to download VisiPics on your Windows operating system from here.
Step 2. Now open the app, and you will see the screen like below.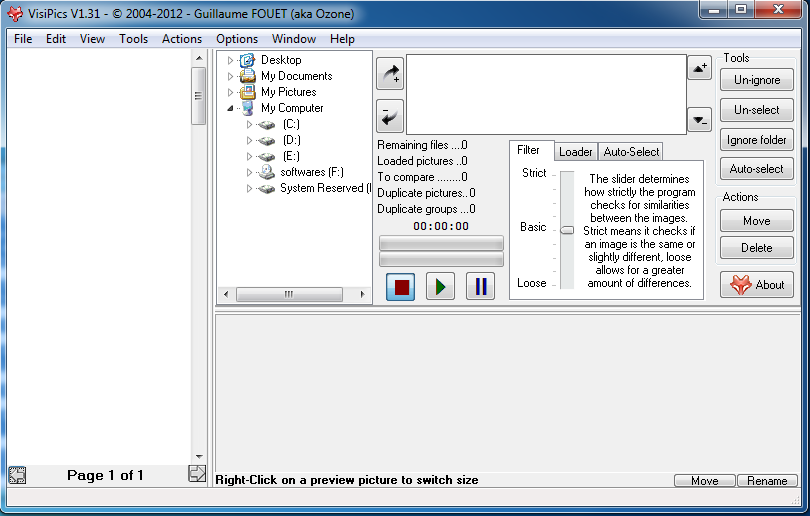 Step 3. Now you need to select the folder that you want to scan for the duplicate pictures.
Step 4. Now hit the 'Start' button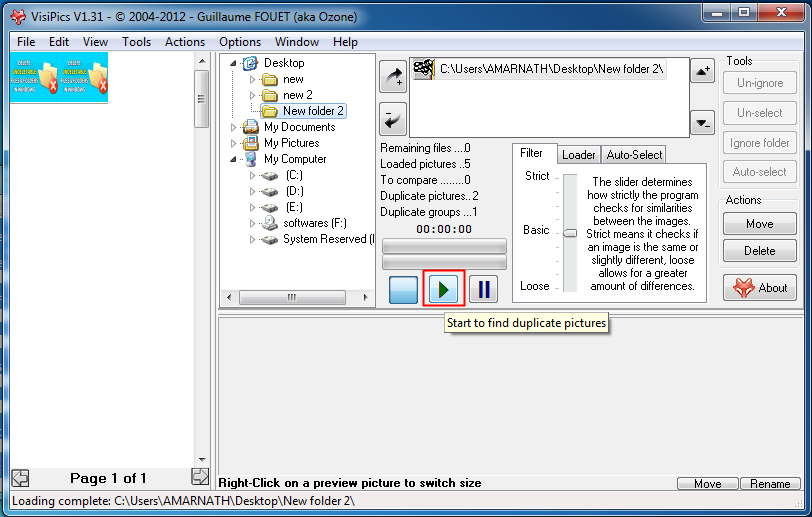 Step 5. Now if the folder has any duplicate image stored, it will show you and you will get the option to delete those files from there.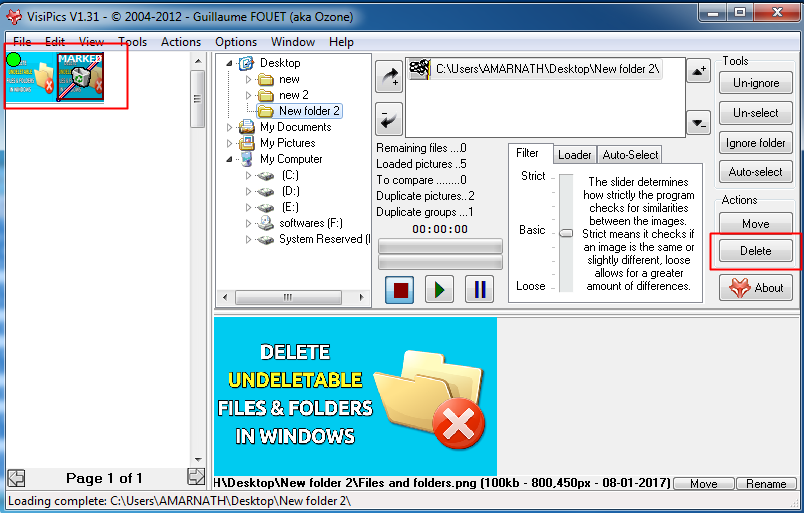 That's it! You are done. This is the easiest way to find out if any duplicate image files are present inside the folder.
Also Read: How To Remotely Access Another Computer From Your Computer
So above is all about finding and removing duplicate files from Computer. By this, you can easily locate the duplicate files and remove it. Hope you like the post, don't forget to share it with your friends and leave a comment below if you still need any help.
COMMENTS
AUTHOR