Here is the cool guide to Find Great Games for Your Low-Power PC or Laptop that will run smoothly on your device without any lag. So have a look on all these methods discussed below to proceed.
[dropcap]I[/dropcap]n nowadays the games for PC are made with lots of graphic rich structures that requires extreme power and processing to run smoothly. The users tend to grab these high-end graphic games because these provide great thrilling experience and fun which the low-quality graphic lacking games could never deliver. Although the users try to punch these heavy games on their PC if they are not owning any technically hard and sharp performing PC then these games lag and struggle t0 play on these machines. Now the users after finding the real capability of their devices, they search for the great games that are not graphically advanced. Searching the great games for low-powered PC or laptop is not easy as there are numerous games available out there. This is the special case that needed to be considered as many users do face this issue. Keeping this in mind we have decided to write about some method or way which would sort this issue and hence help the users find their great game for the low powered PC or Laptop. Just read out the article given below and know about all that ways and method!
Also Read: Top 10 Best Android Car Racing Games That You Must Play
The very first thing that the users would require is the Steam which is one of the leading stores for the Windows and Mac games. The users all around come across the steam to choose their favorite games and hence download these for their laptop or PC from there. The best thing about this market is that you never need to look for any trending game in a certain category or of some quality because each and every type of popular game among the advanced players always rank high in the columns there.
Also Read: 12 Best Graphics HD Game For Android That You Must Play Once
How to Find Great Games for Your Low-Power PC or Laptop
Now once you have got the game store you now need to focus on the type of games for your low powered PC or laptop. To do that keep some of the things in mind that are given below:
#1 Grab only 2D games
Have you ever noticed that there are two types of games? One is the 3D games in which the players get the full 360-degree surroundings and controls to move here and there. Another are the 2D games which only have some certain moment capabilities offered to the users. The graphics for the 2D games are not always extensive while the 3D games are built around the high-end graphics most probably. The higher the graphics the more will be the power required to run these on any machine. Now if your PC or laptop are low powered then 2D games would run better without any issues and possess any load to the device.
Also Read: 14 Best Calling Apps for Android You Must Have In Your Phone
#2 Look for Multiple Platform Games
Those games that are available on multiple platforms for the smartphones, as well as computer devices etc these games, are specifically more good to be played on low powered devices. The reason is that these games are built with the graphics and structure that is even more friendly to the small devices too. Hence the same structure of played on the computer devices, the performance would be definitely great. Games like Minecraft which are available on many different platforms are smooth to play because of the same reason!
Also Read: 10 Best Android Games That You Must Play
#3 Updated Games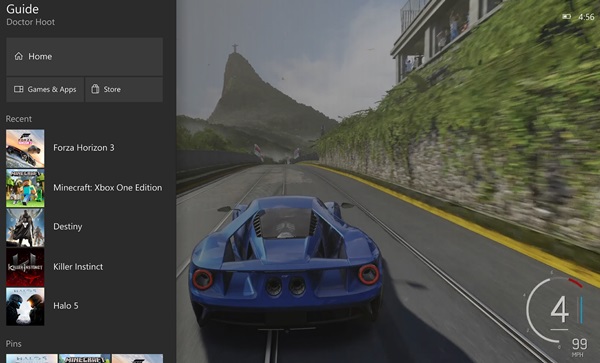 Those developers who are always working on their games do present the users with the often updates. This is done to avail the user's worth performance without any issues that were residing in previous launches. The latest updated games are generally more stable than any other part released games without any updates. This means that even if any game is graphically rich but is latest or have the latest updates then it might have the tendency to run smoothly even on the low power devices. The developers usually try their best to tweak the performance of the games for the average devices so that more audience could be grasped.
By taking care of these methods you can actually select the games that best fits according to your device configuration and can enjoy the games without facing any problem of lagging. So implement this today and have a good gaming.
Also Read: Top 10 Best Hacking Tools Used By Hackers and Pentesters
This was the simple way through which you can easily find the best-suited game for your low powered PC or Laptop. The great game is all that runs smoothly and if any great game shows slaggy poor flow then it's not a good game for your device needs some other game. And Hope you like the guide, keep on sharing with others too. Leave a comment below if you still have any related queries with this as our techviral team will be here to assist you.