Sometimes, we receive emails from unknown sources or person, and before replying them, we want to know the details of the person who have sent us a message. Few email service providers like Yahoo Mail & Hotmail includes the IP addresses of the sender in the headers, but Gmail hides the IP Address.
Now the actual question is – If Gmail hides the sender's IP Address, how can we determine the geographic location of the sender? Well, there's an option to determine the sender's geographic location in Gmail, but the process is a bit complicated.
First of all, let me tell you that Gmail doesn't provide any default option to trace the sender's IP Address. So, we need to manually check the IP Address. However, the good thing is that you didn't need to connect any third-party app with your Gmail account to trace the sender's IP Address.
Steps to Trace the Sender's IP & Location In Gmail
Below, we have shared a simple technique to track the sender's location & IP Address in Gmail. So, let's check out.
Step 1. First of all, Log in to your Gmail account.
Step 2. Now open the email which you want to trace.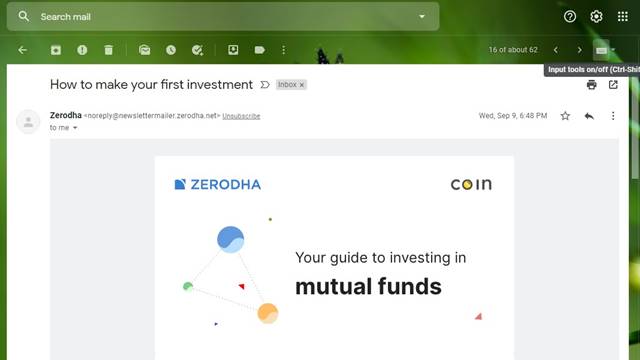 Step 3. Now click on the three dots (located on the right-hand side corner).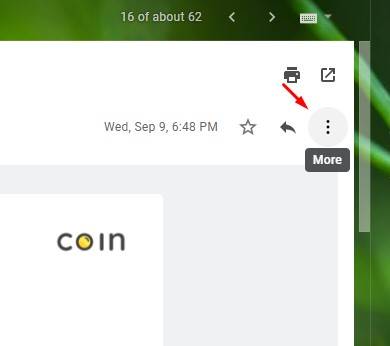 Step 4. From the list of options, click on the 'Show original' button.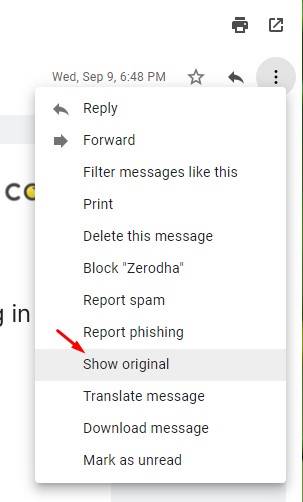 Step 5. This will open the original message. You just have to find the field name 'SPF'. SPF stands for 'Sender Policy Framework', and it shows the IP Address of the sender.
Step 6. You can use any online IP checker to find the geographical details of the IP Address.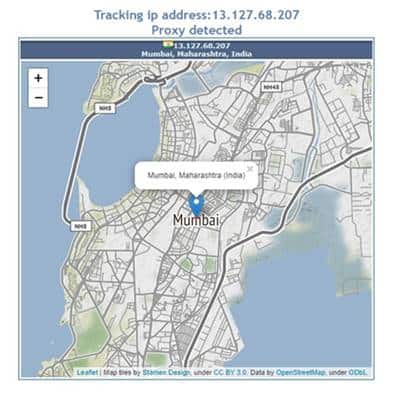 That's it! You are done. This is how you can track the email sender location in Gmail.
So, that's all from us for today. With this method, you can easily track the email sender location in Gmail. I hope this article helped you! Please share it with your friends also. If you have any doubts related to this, let us know in the comment box below.