Generally, the Android user faces the problem of cellular data not working in their Android and it can be because of a number of ways. So, to resolve it, have a look on guide to fix cellular data not working on Android.
Cellular data or the mode of connecting to the internet is one of the most necessary parts of any smartphone device and without that ability, you can't just enjoy up to the online world experience which is one of the worth parts of the smartphones. Android OS smartphone devices do run the cellular data only and you won't find any problems related to it while using the internet as this platform is much stable for the purpose. But sometimes if for any reason you loose the connection to the cellular network on your smartphone device and finding it back feels to be hard because the issue looks like prominent of changes, then there are some alterations and settings which you can do up with the Android devices which could help you fix up the issue. Here in this article, we have discussed the all possible things that you can do to solve up the cellular data connection lost or not working and therefore get up the live connection back running on your Android smartphone. Just read the article to know more about that!
Also Read: How to Get On Screen Navigation Buttons in Pie Style on any Android Device
How to Fix Cellular Data Not Working On Android
Below are the things that you need to do when your cellular data is not working, by implementing these, your data may start working.
Also Read: 15+ Best Photo Editing Apps For Your Android Smartphone
#1 Check whether you have a Mobile data limit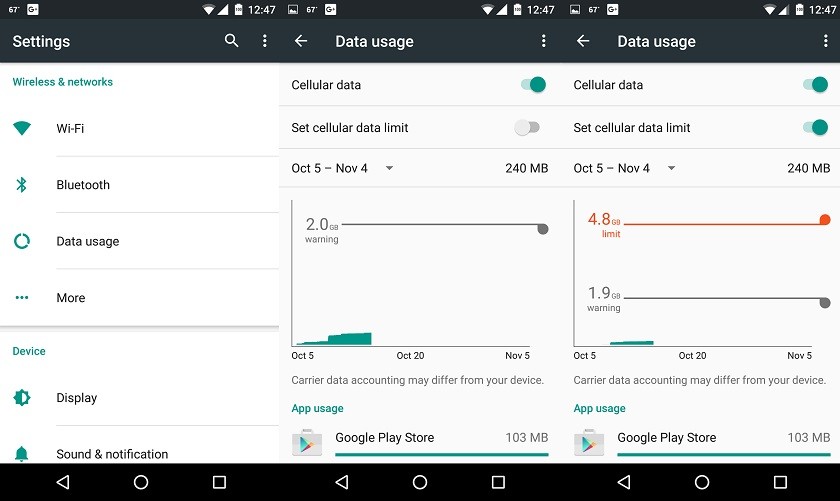 Well, we all know Android smartphone comes up with an option to set your own mobile data limits. The option helps users to save data usage. The data limit option simply stops mobile data once the limit is crossed. Therefore, make sure to check do you have a mobile data limit.
Simply visit Settings> Mobile Data/Data Usage and there check whether you have enabled the limit.
#2 Airplane Mode
The very first thing that you can do to resolve the lost data connection on your Android smartphone while on cellular mode is turning on the Airplane mode for some time and then again turn it off. This will just disconnect you from the cellular network provider for some time and then again make the request for the connection right from the beginning on the servers.
#3 Reboot With Airplane mode Active
The other on the spot thing that you can do just at any instant is reboot your device for a while with the airplane mode is active. Once after you get your device running again then turn up the airplane mode off again and most probably this will fix the cellular data connection issues.
Also Read: Top 15 Best Antivirus For Your Android Smartphone In 2016
#4 Reset APN's of your Network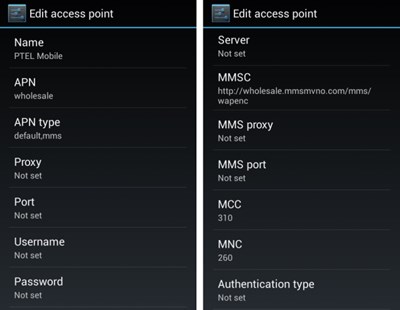 Now you know that there is some kind of APN used by the different service providers on a cellular network so as to run up the live connection between the device and the servers. If any amendments are done to the APN on your device then also the data connection could be lost. To solve up the issue, you should try to reset the APN from your device or get up the Internet Settings from your service provider and then install it on your device.
Also Read: Top 15 Best Antivirus For Your Android Smartphone In 2016
#5 Enter APN Manually
If you don't want to get the internet settings from the service provider or for some reason you are unable to do so then you can manually put the APN on your device through the settings. Note that the APN for different service providers is different totally so find the exact APN for your service provider from the internet and enter that under the SIM network settings.
Also Read: How to Take Lens Blur Photo With Your Android Camera
#6 Switch Between Network Generations (3G/4G)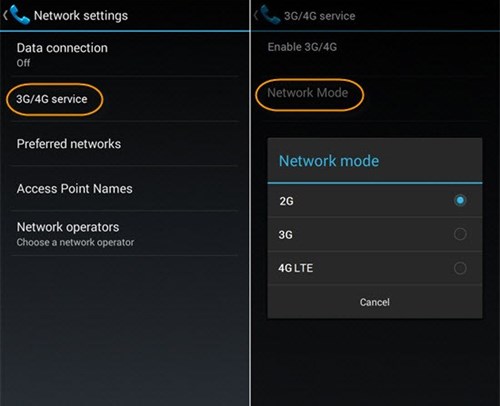 If all above methods are not working then there might be an issue that you have not a proper signal of the selected data bandwidth in that case switch to another one as this can be helpful.
Also Read: How to Get Android Nougat Features on your Device without Upgrading
#7 Factory Reset
Well, if anything mentioned above doesn't seem to work. Then you may consider performing a factory reset of your phone. Well, you must note that Factory reset option will erase everything from your phone's internal. Therefore, make sure to have a proper backup before doing a factory reset.
You can visit our post to know about the best backup utility for your Android device.
And these were the simple but surely working techniques and the settings that you can do to get the cellular data connection on your Android device run smoothly again without any issues related to the lost networks or not working errors. After reading the whole article, you have now got the idea of all the tricks and techniques but still, to get hard upon this idea you should try these with your device practically. Just go ahead and try these now!
COMMENTS
AUTHOR