Recently, a few Windows 10 users have complained about PAGE FAULT IN NONPAGED AREA BSOD ERROR on our Facebook Page. So, we have decided to throw some methods that would help to fix the PAGE_FAULT_IN_NONPAGED_AREA BSOD errors from Windows 10. However, before knowing about the fixes, let's know why the error occurs.
PAGE_FAULT_IN_NONPAGED_AREA is a common error that can be triggered due to hardware or software. However, in most scenarios, the BSOD error occurs due to hardware problems.
Some Windows users at Microsoft Forum claimed that they are getting the PAGE_FAULT_IN_NONPAGED_AREA error after changing the hardware.
Ways to Fix PAGE_FAULT_IN_NONPAGED_AREA Blue Screen Error
However, if the error occurs due to software, you can follow some of the simple methods given below to fix the PAGE_FAULT_IN_NONPAGED_AREA. So, let's check out.
Use Memory Diagnostic
Well, there are a few RAM checker tools available on the web that claim to fix various RAM-related problems. However, they don't work. To check each sector of your Computer's RAM, you need to utilize the built-in Memory Diagnostic. Here's how you can use Windows Memory Diagnostic to fix PAGE_FAULT_IN_NONPAGED_AREA BSOD error.
1. First of all, search for mdsched.exe or Windows Memory Diagnostic on the Windows search bar and open the 'Windows Memory Diagnostic'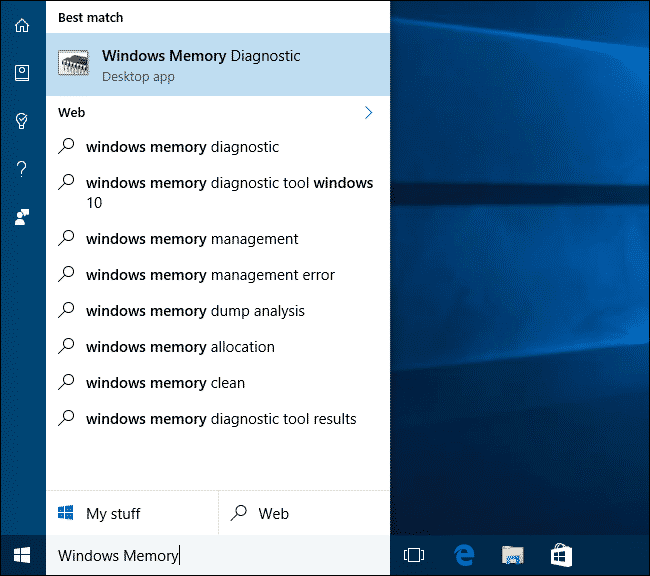 2. Now, you will see a popup window. You need to click on Restart Now and check for problems (Recommended).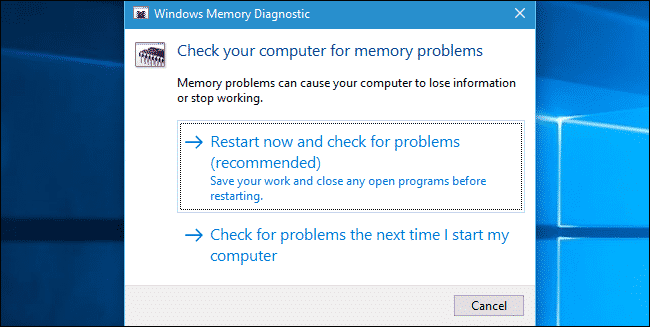 This will restart your computer, and the Windows Memory Diagnostic Tool screen will appear. Memory Diagnostic tool will run the scan, and once done, it will list the possible problems.
Run the Disk Checking Utility
Many Windows 10 users have reported fixing the 'PAGE FAULT IN NONPAGED AREA' error message by running the disk-checking utility. The problem occurs due to a corrupted NTFS volume. So, in this method, you need to run the built-in Check disk utility to fix the 'PAGE FAULT IN NONPAGED AREA' error message.
1. First, double-click on the My Computer or This PC to open File Explorer.
2. Now, right-click on the Windows installation drive and select Properties from the right-click menu.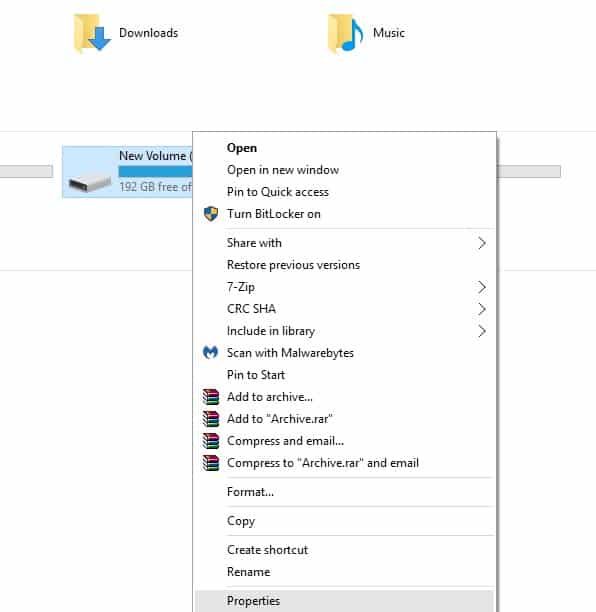 3. Select the Tools tab on the System Drive properties and click on Check under Error-checking.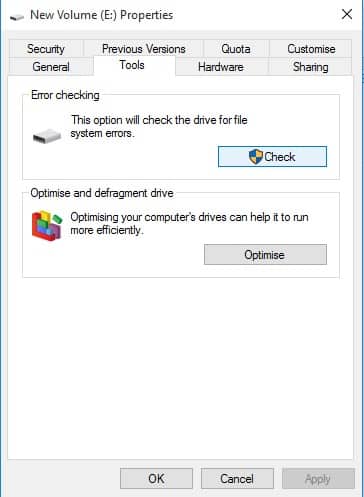 4. Now, the Error-checking utility will ask you to confirm the action. Click on Scan drive to continue.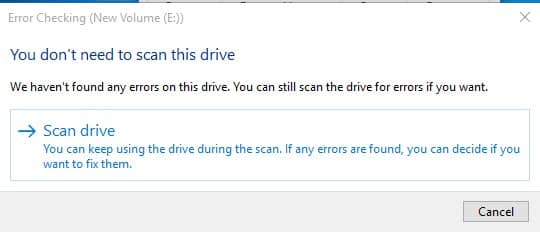 That's it! This is how you can fix 'PAGE FAULT IN NONPAGED AREA' through Check disk utility on Windows 10.
Find and Remove Problematic Programs
A few users have also claimed they get PAGE_FAULT_IN_NONPAGED_AREA BSOD errors after installing new software.
So, you need to find and remove the program to fix the error. If you haven't installed any app recently, you need to recall whether you recently updated any software. If yes, then you need to remove that app as well.
Mainly the PAGE_FAULT_IN_NONPAGED_AREA error was caused due to software called Speccy. So, head to the control panel and check whether it lists any app called 'Speccy'
Uninstall The Audio and Display Drivers
This is another best method to fix the PAGE_FAULT_IN_NONPAGED_AREA on the Windows 10 computer. In this method, users need to remove both audio and video drivers to check whether the PAGE_FAULT_IN_NONPAGED_AREA is fixed or not. Here's how you can uninstall Audio and Display drivers from Windows 10 computers.
1. First, open the Device Manager on your Windows 10 computer. Simply search for Device Manager on the Windows 10 search bar and open it.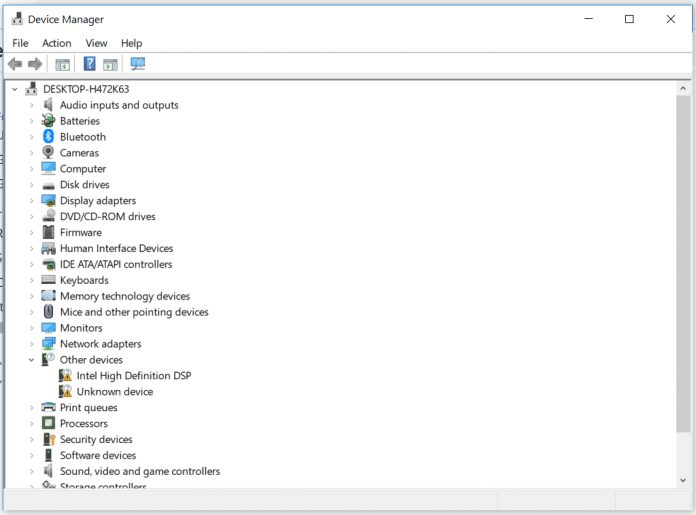 2. Now, on the Device Manager, find and expand the Sound, Video, and Game Controllers. There you need to right-click on Audio drivers and click Properties.
3. Next, under the Properties, you need to select the option Uninstall Device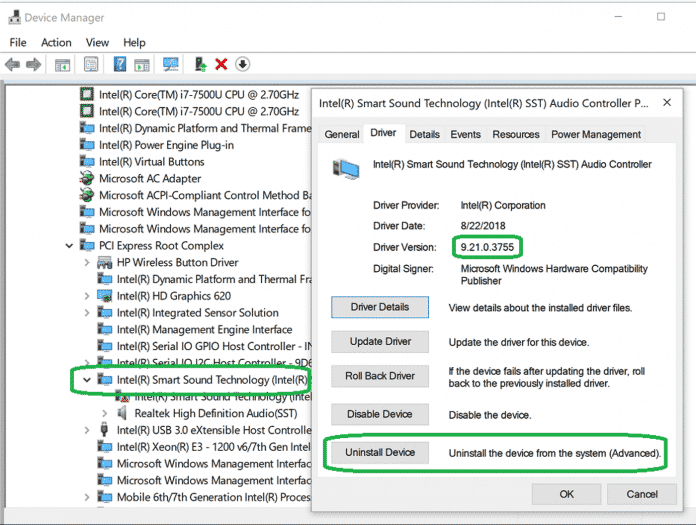 That's it! Just like the audio, you need to uninstall the Video driver as well. Restart the computer, and Windows 10 will automatically install the driver. Now check whether the error still persists.
Reset Your Windows 10
Well, this is the last method that can fix the PAGE_FAULT_IN_NONPAGED_AREA error from your computer. However, the Factory reset will remove all files you stored in the Windows installation drive and desktop. So, make sure to take a backup before resetting Windows 10.
1. First of all, head to the Notification Center and then click on All Settings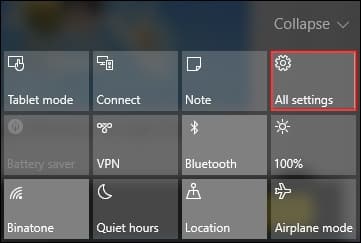 2. Now, under the Settings, find and click on Update and Security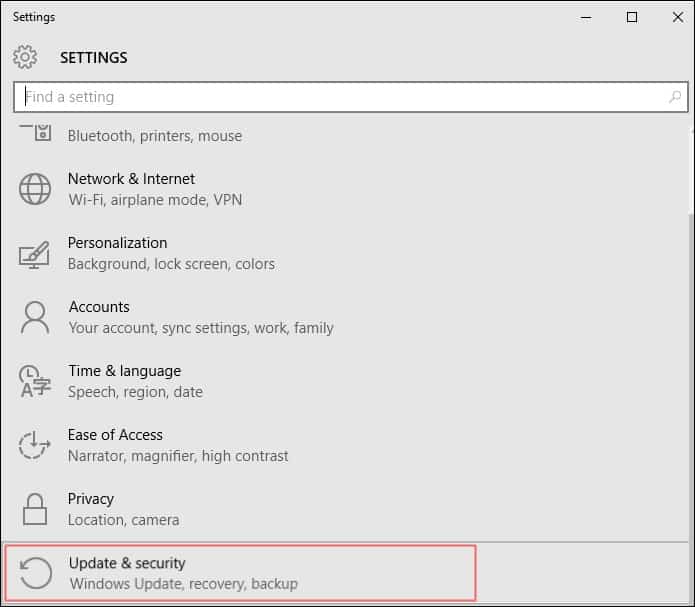 3. Next, you need to click on the Recovery tab and then click on Reset this PC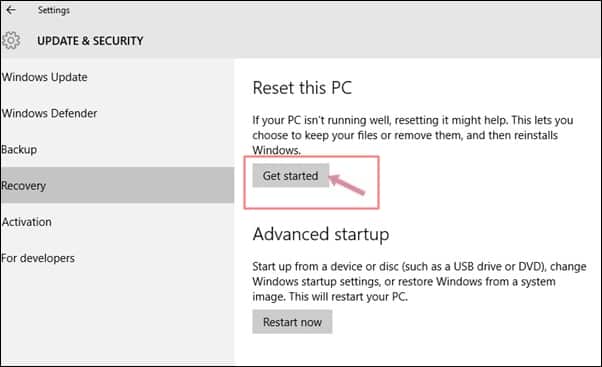 4. Click on 'Get Started' and then choose the option Keep my files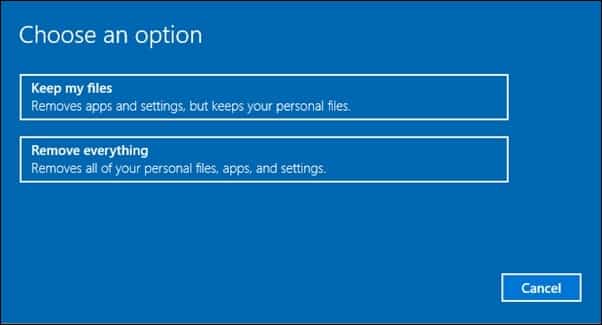 That's it! This is how you can reset your Windows 10 computer to fix the PAGE_FAULT_IN_NONPAGED_AREA error on Windows 10.
So, these are the few best methods to fix PAGE_FAULT_IN_NONPAGED_AREA BSOD error from the Windows 10 computer. If you know of other methods to fix the error, let us know in the comment box below.