Smartphones do a lot to make our lives simpler and more productive, but as a parent, you should be worried about the impact smartphones can have on your kids.
Since smartphones are now mainly used to browse the web and the internet, it becomes essential to monitor what your kids do on the internet.
It's worth noting that the internet is a place that has plenty of good and bad things. So, as a parent, you should be concerned about your kid's safety with a smartphone.
Parents can rely upon parental control apps to better and more effectively control kid's activities. Plenty of parental control apps on the Google Play Store can provide substantial control over those smart devices to the parents.
13 Best Parental Control Apps For Android
So, in this article, we have decided to list down some of the best free Parental control apps available on the Google Play Store. So, let's explore the list.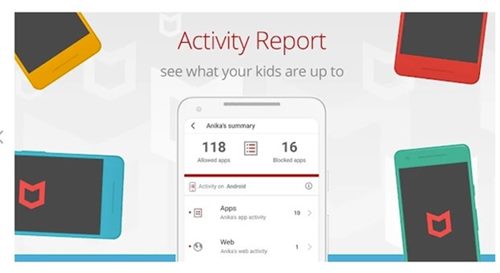 Safe Family from McAfee is one of the leading parental control apps available for Android smartphones. With Safe Family, you can easily monitor your kids' phone activities and block inappropriate content remotely.
With Safe Family, you can easily gather information about app usage, location details, and more. You can even block apps remotely, set daily time limits for apps, and more.
FamiSafe is for those who have been searching for a reliable Screen time & Location tracker parental control app for Android. Like other parental control apps, FamiSafe also allows you to track location, limit screen time, monitor app usage, and more.
You can even use FamiSafe to block or restrict specific apps/games, keep track of YouTube kids, and more,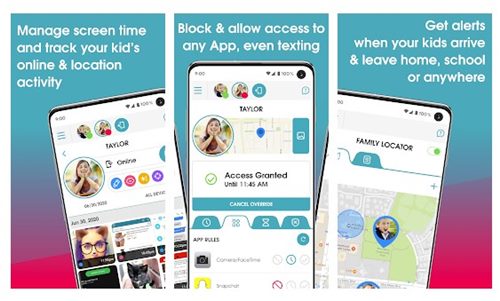 OurPact may not be very popular, but it's one of the most powerful and reliable Parental control apps that anyone can have on Android. With OurPact, you can remotely block your kids' internet, text messages, and apps.
Other than that, you can also set rules to allow only specific websites, block text messaging, set daily screen time limits, and more.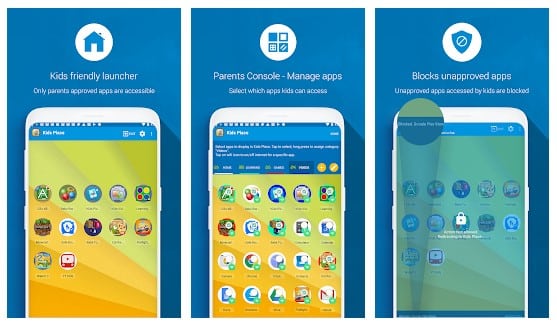 If you are searching for an Android app that allows users to control your children's activity and Screen time, then Kids Place – Parental Control might be the best pick.
The app provides parents with unique features and flexibility while configuring their kids' phones and tablets. With this app, you can set a time limit to use certain apps, block Play Store purchases, block websites, etc.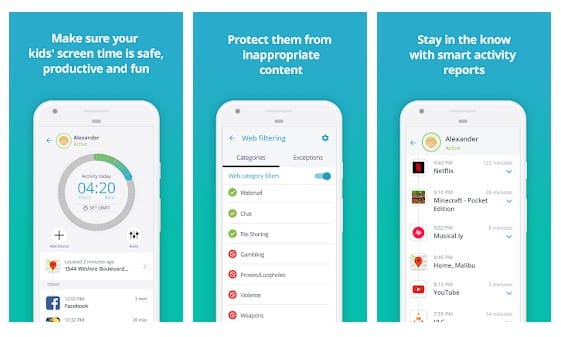 This is one of the best Android apps on the list that helps parents keep their kid's Android devices safe and supervised.
With Qustodio Parental Control, one can easily set time limits for apps & games. Not only that, but the app can also be used to track, filter calls, monitor SMS, etc.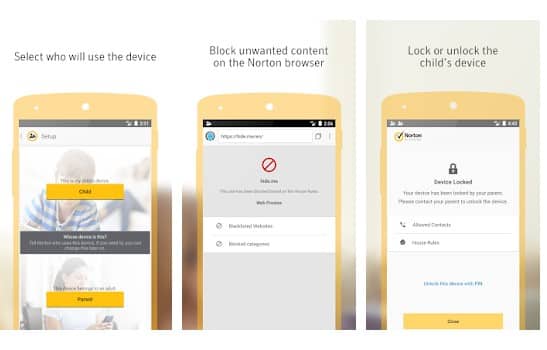 With Norton Family parental control, you can instantly lock your kid's smartphone, manage your child's browsing activity, track location, block apps, etc.
Not just that, but Norton Family parental control can also be used to track videos that your child watched using the Norton browser.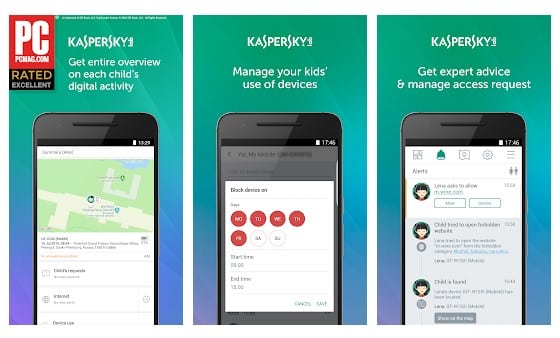 Unlike all other parental control apps, Kaspersky SafeKids is not bloated with unnecessary features. Instead, it just follows the basic rules of parental control and has more than enough features.
With Kaspersky SafeKids, you can block harmful sites, manage app usage, set screen time limits, etc. The app is pretty easy to set up, and it's entirely free to use.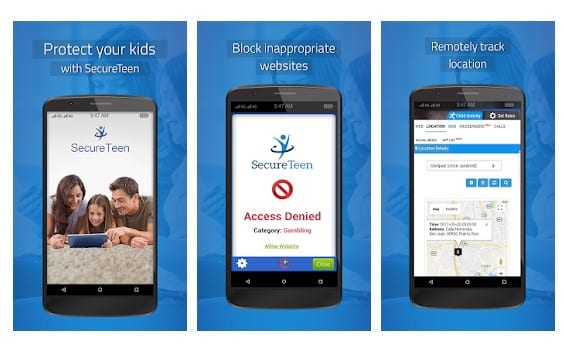 SecureTeen Parental Control has everything you search for in a parental control app. From app blocking to restricting screen time, SecureTeen Parental Control does it.
Apart from that, SecureTeen Parental Control can also be used to track activities done on social networking sites, check web history, etc.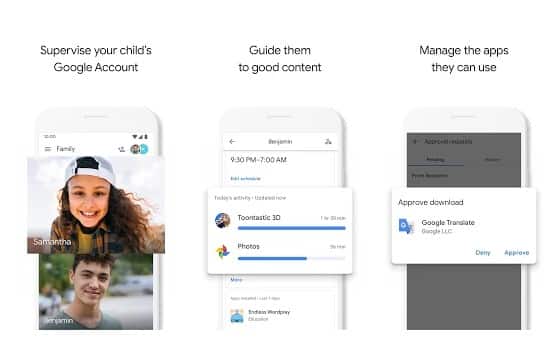 With Google Family Link, you can easily set digital rules to guide kids as they learn, play, and explore the internet world.
With Google Family Link, you can easily view your kid's activity, manage their apps, feed their curiosity, etc. So, Google Family Link is another best parental control app you can use now.
If you are searching for an Android app to manage and monitor your child's device remotely, you need to try MMGuardian Parental Control.
With MMGuardian Parental Control, you can easily track SMS, Calls, Web Links, app usage, etc. Apart from that, MMGuardian Parental Control can also be used to block SMS & Calls, apps, etc.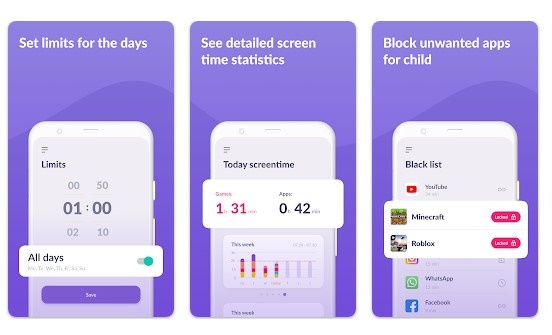 Kids360 is a child monitoring app for parents who want to monitor their kids' activities. The app brings all features that a parent will need to keep track of their kids in a better way.
You can easily set a screen time limit, control the app usage habits, check which apps your child is using, etc. The only important thing that Kids360 misses out on is the location tracking feature.
However, you can use other apps on the list providing location tracking with this one to get better control over what apps your child uses.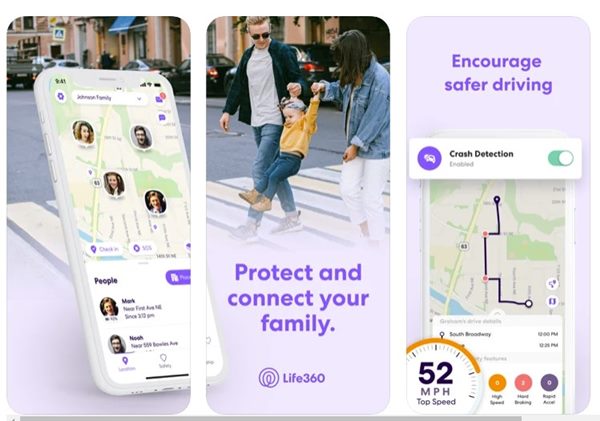 Life360 is a location-sharing app for Android that isn't designed for monitoring kids. It's already used by over 50 million users across the globe to protect and connect with their loved ones.
This is a very easy app to set up & use, and it provides facilities like real-time location sharing. It has three different membership plans – Platinum, Gold, and Silver.
Each of the plans offers different features. Overall, Life360 is a great Android app to monitor your kid's location.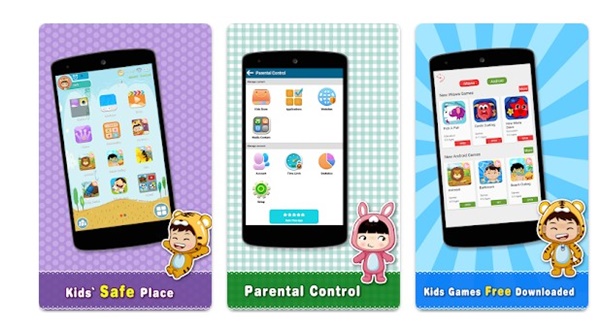 iWawa isn't a top-rated app on the list, but it still provides you with different tools to better manage your kid's use of mobile phones & tablets.
As a parent, you can manage the time your kids use on phones, filter apps they can use, etc. You can even create different themes for your child's desktop and add apps manually.
So, these are the best Android apps to monitor your kid's smartphone that you can use right now. If you know of other such apps, let us know in the comment box below. I hope this article helped you! Please share it with your friends also.