An up-to-date operating system is sometimes insufficient to protect our computers from hacking attempts or malware attacks. Malware can enter your system through email attachments, during software installations, or installed software.
Since we never care to update apps already installed on our computers, malware creators often target the older version of apps to push malicious files. However, these things can be easily fixed by updating outdated software. But, if you have lots of software installed on a PC, manually updating each software might be tiresome.
Also Read: 10 Best Anti-Hacking Software For Windows 10
List of Best Free Software Updaters For Windows
So, to make things a little bit easy, we will share some of the best Free Software Updaters that can be used to update all your Windows software simultaneously. So let's check out some of the best free software updaters for your Windows PC.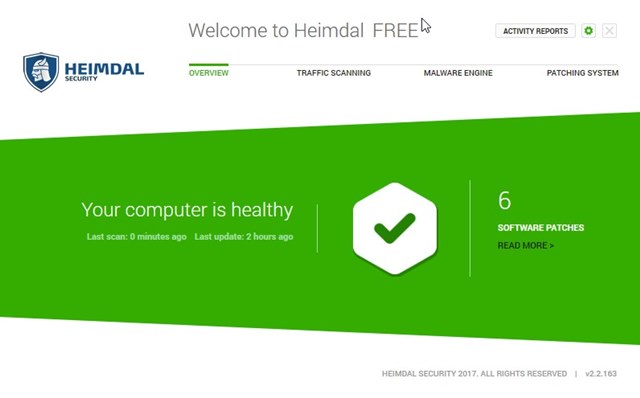 Well, Heimdar is a software manager for PC that monitors and auto-updates your software to the latest version. Heimdal Free monitors all programs by default, but you can create a custom list to monitor only the programs you want.
The only downside of Heimdal Free is that it supports only limited programs. The latest software you download online will likely be incompatible with Heimdal Free.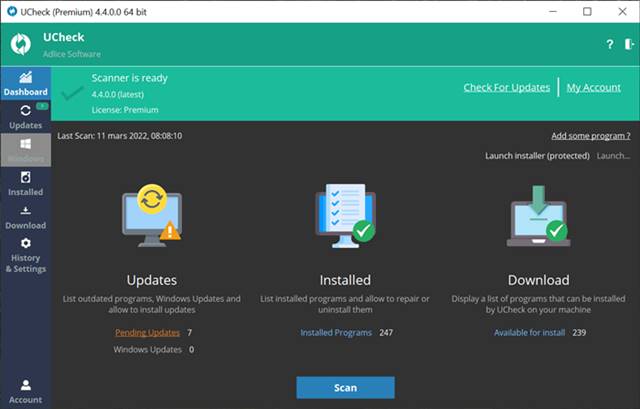 UCheck is another excellent software updater on the list that can update all software installed on your PC. Currently, UCheck supports over 200 programs, with more to be supported soon.
Compared to other software updates, UCheck is also pretty easy to use. You need to run a scan for outdated software, select all outdated programs, and then click on the Update button to update them all.
The premium version of UCheck also offers additional features such as scheduled scans, new software installation, PUP protection, and more.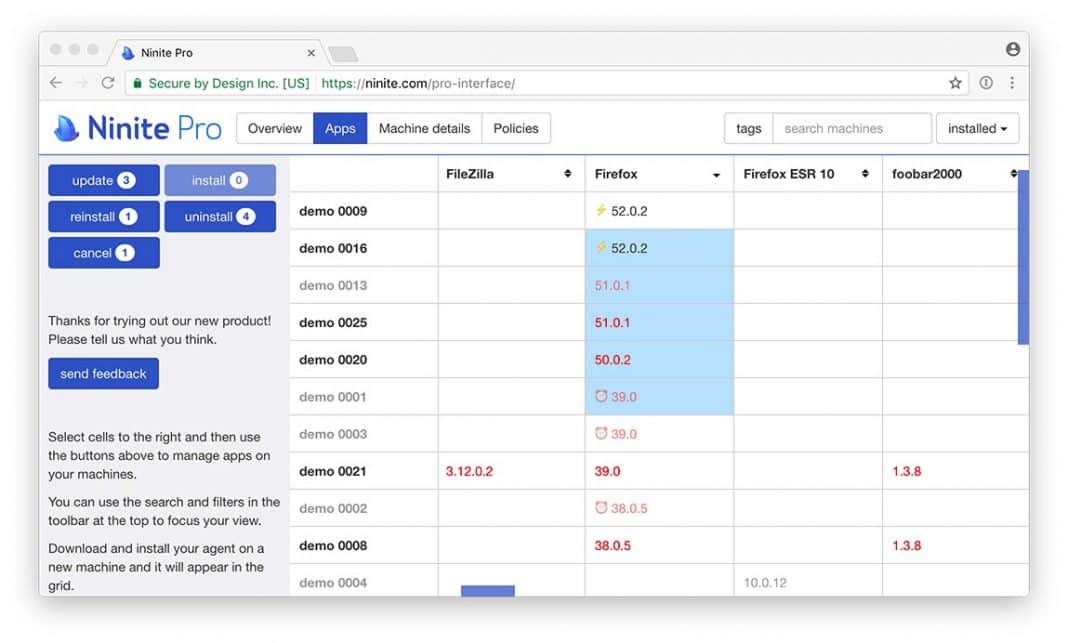 It is another excellent software updater on the list which you can use on Windows 10 computer. The software is known for its minimalistic interface and features. Apart from updating the software, Ninitie also scans and updates device drivers.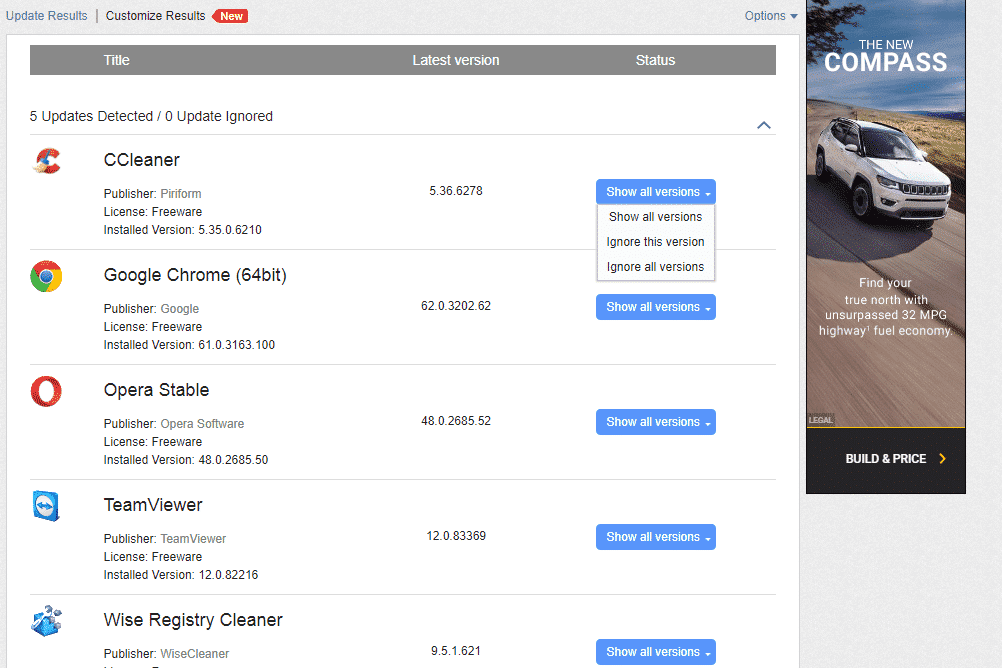 As the tool's name says, Software Updater is meant to update outdated software. The great thing about Software Updater is its interface, which looks straightforward and free from any complicated settings.
Regarding the features, Software Updater scans and lists the current version of all installed software and provides the update link if available.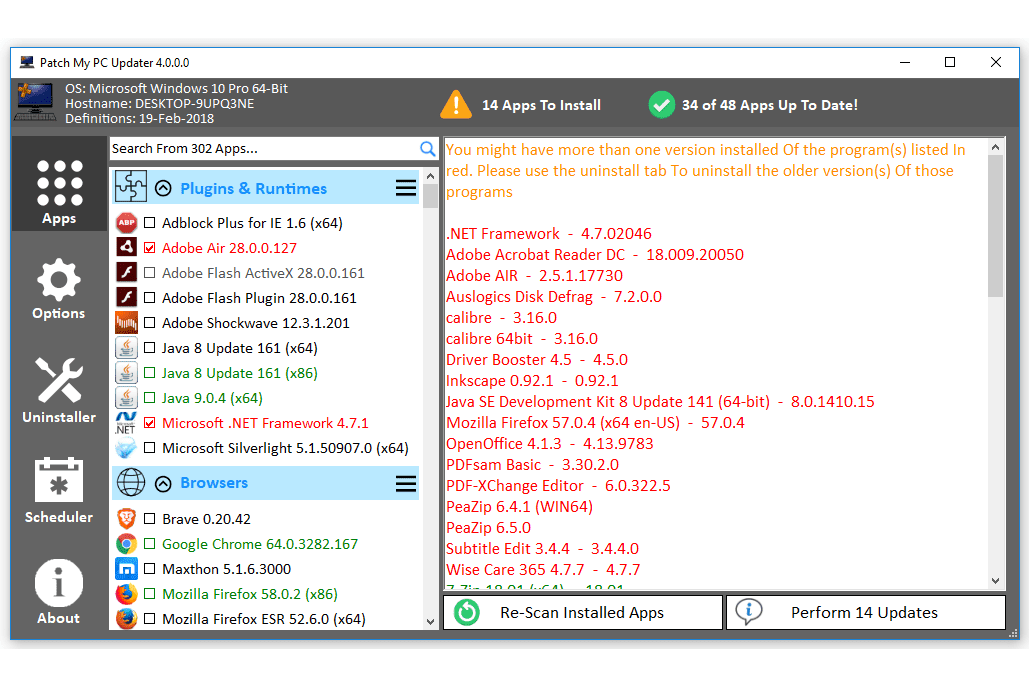 Patch My PC Updater is a portable software patcher for Windows computers. Compared to every other software updater program, Patch My PC Updater is pretty easy to use and lightweight. Once installed, it scans for all software and lists the outdated ones.
It also lets you update all outdated software in just one click. Apart from that, Patch My PC Updater includes many additional options like disabling silent installs, installing beta updates, etc.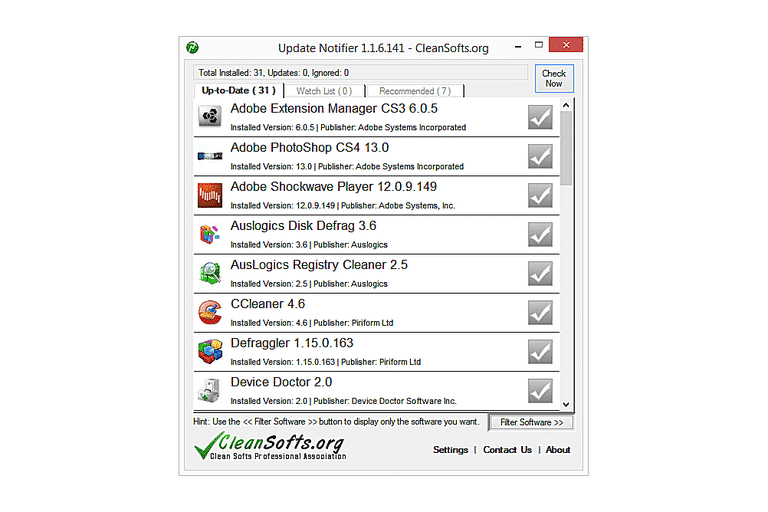 If you want a simple-to-use free program updater for Windows 10, Update Notifier might be the best choice.
The great thing about Update Notifier is that it automatically scans the available software and provides the download link from official sites. That means you need to download the updates through a web browser or download managers.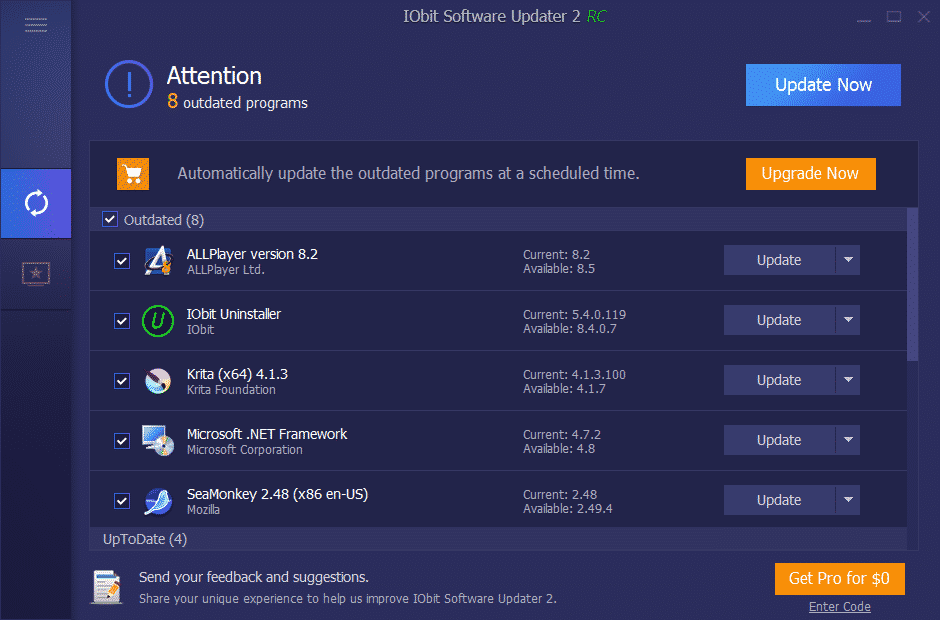 If you are searching for a simple yet effective software updater for Windows, then IObit Software Updater might be the best pick. Guess what? IObit Software Updater has every feature you expect from a software updating tool.
The tool lists the installed software's current version and the latest version. Apart from that, IObit Software Updater supports single updates, bulk updates, and even automatic updates.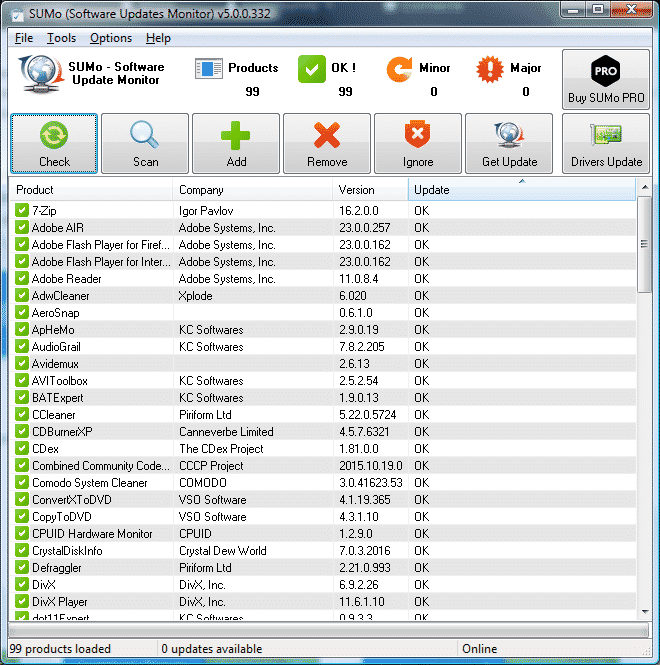 SUMo, which stands for Software Update Monitor, is another Windows 10 software updater you can use now. The software scans your hard drive for software.
The scanning process is a bit slow, but once scanned, it lets users know which programs must be updated. It also allows users to select software to update manually.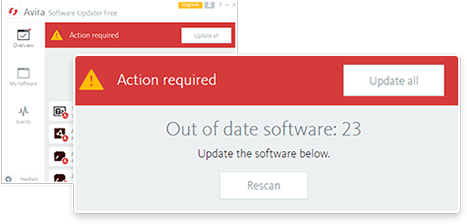 If you are searching for easy-to-use Windows software to update all software, Avira Software Updater might be the best pick. Guess what? In just one click, Avira Software Updater scans for outdated software and tells you which ones need to be updated.
It is available in two versions – Free and Premium. The free version is just a limited version of the paid edition with more features.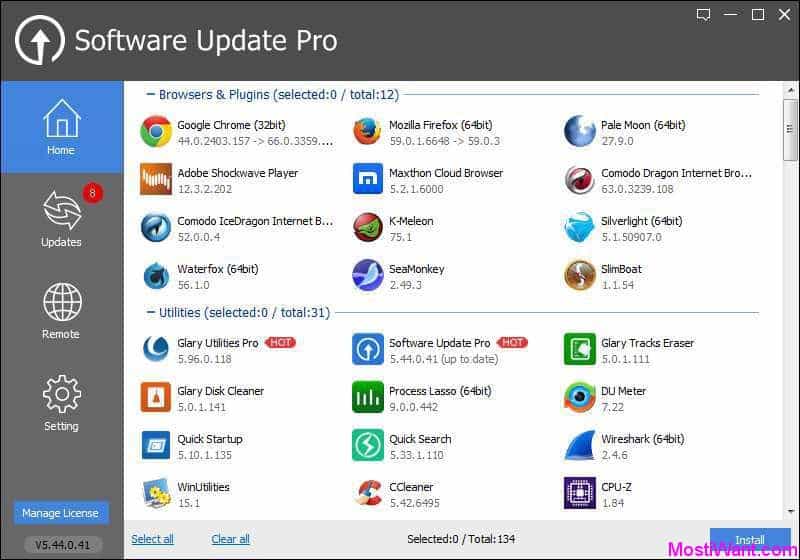 Instead of providing you with the updated version of installed apps, it opens the results in your browser and gives you direct download links to all available updates. It's an update checker tool for Windows that checks for available program updates.
You can manually set up Glarysoft's Software Update to skip beta version updates. The tool is also lightweight and can run in the background without affecting the overall system performance.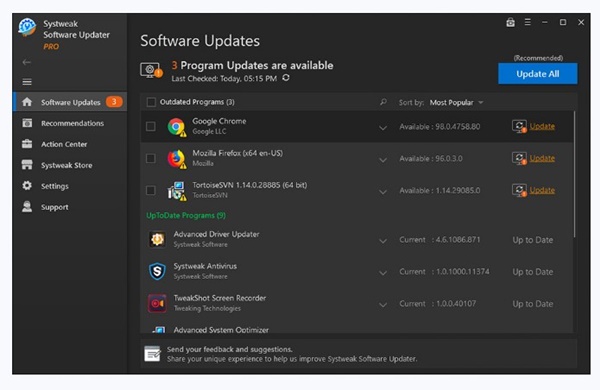 Outdated softwares always pose a security risk, and over time, it also degrades the performance of a computer. To deal with outdated softwares, Systweak came up with a software updater that's free to download & use.
The free version of Systweak Software Updater has fewer features, but it works well on updating softwares. The free trial version of Systweak software updater doesn't have the features like pre-scanning of software, setting automatically software updater schedule, creating restore points, email support, etc.
The tool grabs the software updates from their official sites and some through trusted sources. Overall, Systweak Software Updater is a great software updater for PC you shouldn't miss.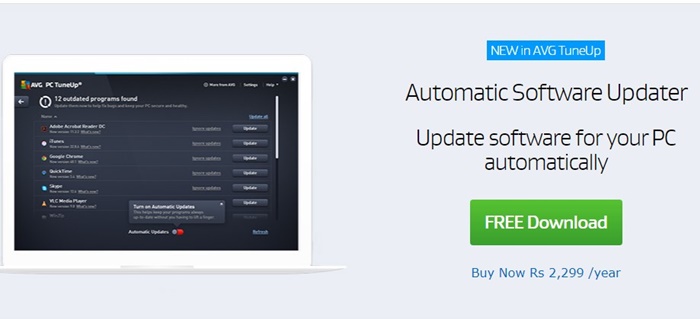 AVG TuneUp is the ultimate system cleaner software for Windows PC. It has tools that can easily speed up, clean up, and fix certain PC problems.
AVG TuneUp has an extension called Automatic Software Updater that automatically updates softwares installed on your PC. It's an automated process; you need to run the software updater of AVG TuneUp, and the application will handle the rest.
However, to enjoy the automatic software updater, you must purchase the premium AVG TuneUp version. Overall, AVG TuneUp is a great tool for updating Windows software.
Software Updater Windows FAQ
Is software updaters safe to download?
Yes, the software updaters we have included in the list are 100% safe to download and use. Just make sure to download the tools from their official sites. If the official site is not accessible, download it from trusted sources.
Which is the best free software updater for Windows?
The best free sofware updater for Windows are Heimdal and Ninite. Although all programs are available for free, some of them may require a license purchase.
How to Check for Updates on Windows 11?
To check for updates on Windows 11, click on the Windows Start button and select Settings > Windows Updates. On the right side, click on the Check for updates button. This will check for all pending Windows updates.
How to Update the Network Adapter Drivers?
Updating Network adapter software is pretty easy. You can do that from the Device Manager itself. But, if you want an easier solution, you must use network updater software.
What are the best driver updater for Windows?
Driver updaters are very different from Software updates. We have already shared a list of best driver updaters for Windows. In that list, we have shared some free tools to download and update all your device drivers.
So, these are the best Windows Software updater you can use now. You can rely on these tools to update your Windows 10 and Windows 11 PC software. Let us know in the comments if you have any other software updates.