We all love to watch TV shows, Movies on our computers. Since computers are preferred nowadays, more and more streaming sites are popping out on the web. However, not everyone loves to stream videos because video streaming can be expensive. We first need a proper internet connection and a subscription to the streaming service to watch videos.
In this case, downloading videos seems to be the best option as we have to spend the internet data once rather than stream it repeatedly. But what after downloading the video? Is it enough to get the best media experience? Well, no! To get the best video experience, we need to use the best media player.
The media player is the only thing that decides our media consumption experience. So, having a good media player app is vital for media consumption. This article will share the list of the best free video players for Windows.
Also Read: 10 Best VLC Alternatives For Windows PC
List of Best And Free Video Players For Windows
These video players are free to download, and you can use them for the most amazing video-watching experience. So, let's explore the ten best free video players for Windows.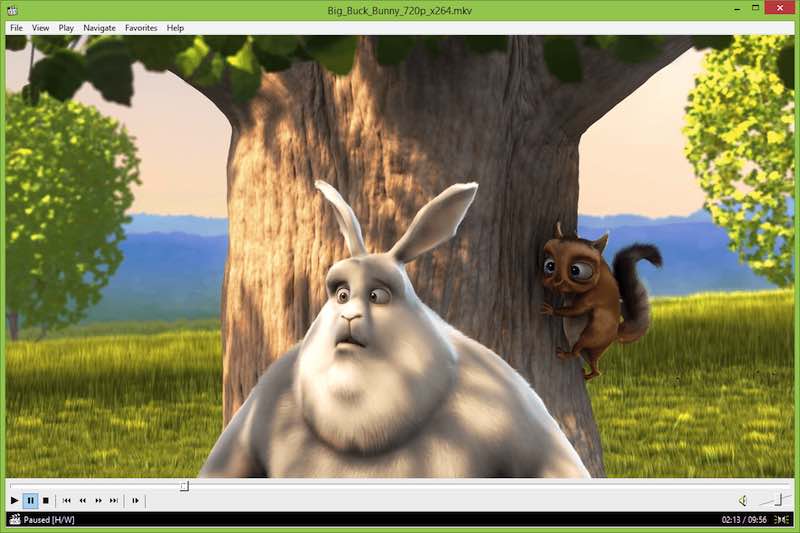 If you are searching for a lightweight and free video player app for your Windows PC, look no other than Media Player Classic. It's an open-source media player app for Windows that supports various video file formats.
Despite being a free application, Media Player Classic doesn't show ads nor attempts to install a custom search bar or spyware on your system. Overall, Media Player Classic is a great free video player app on Windows.
VLC Media Player is the best and leading open-source media player app available for Android, Windows, macOS, and iOS. Created by the VideoLAN project, VLC Media Player supports almost every major video and audio format.
Also, the VLC media player can do other things like convert videos, help you put watermarks on videos, etc. The latest version of VLC Media Player is also fully compatible with the new Windows 11 operating system.
Although not very popular, it's a capable video player software available for Windows. The tool shares similarities with the VLC media player and can deal with larger file types without issues.
Regarding video file formats, PotPlayer supports almost every major video file type. Apart from that, PotPlayer offers users many customization options, which take the media consumption experience to the next level.
It's one of the best and most lightweight media player apps available for Windows 10 computers. Despite being lightweight, ACG Player doesn't miss out on any essential features. Some key features of ACG Player include audio and video effects, music visualizer, audio equalizer, gesture control, etc.
Yes, it does support almost every major audio and video file format. Overall, ACG Player is an excellent choice for media playback in Windows 10 operating system.
GOM Media Player is one of the oldest media player apps on the list that you can use today. GOM Media Player's good thing is that it's completely free and supports a wide range of video and audio formats.
It can effortlessly play new file formats like MKV, MP4, MOV, etc. The user interface of GOM Media Player looks outdated, but it makes the app super fast to use. For customization, GOM Media Player offers you a few skins to change the media player's look.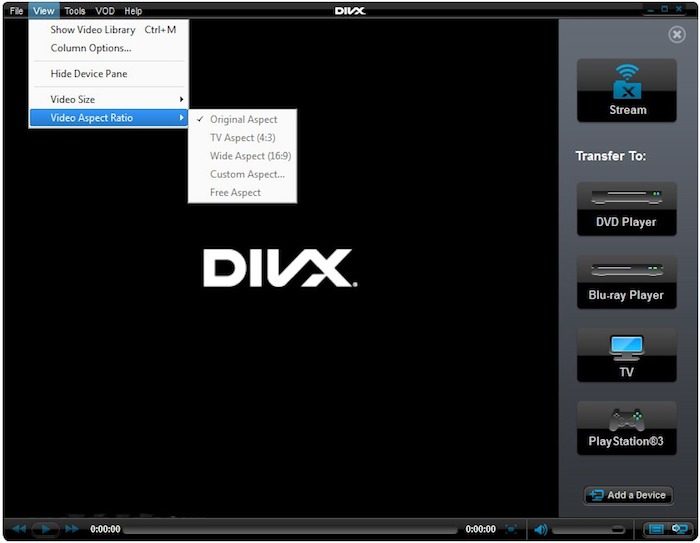 DivX Player is an award-winning video software available for Windows and Mac. This video software lets you easily play, create and cast your favorite videos.
DivX Player is mainly known for its ability to play HEVC files, but it can handle almost all major video file formats such as DivX, AVI, MP4, MKV, etc.
DivX Player also offers a few other useful features, such as jumping to the screen where you have left, loading random video parts, and more. Overall, DivX Player is a great free video player that you can use on Windows.
MPV is one of the best alternatives to the VLC media player you can use on your Windows computer. The best thing about MPV is that it's open-source by nature, and it's known for its interface.
Well, the interface of MPV is kept clean with minimal controls and overlaid buttons. Apart from that, MPV can load almost all video file types.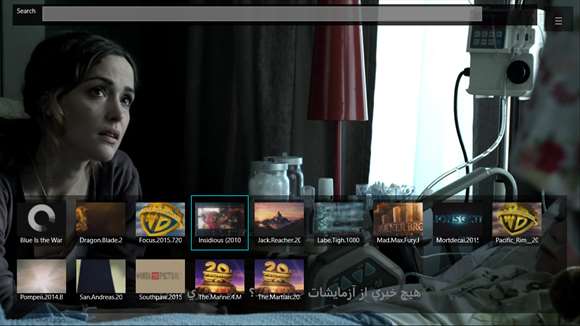 If you are looking for the default Windows 10 media player alternative, Parma Video Player might be your best pick.
The interface of the Parma Video Player somehow represents the feel of the default Windows 10 video player app. Apart from that, Parma Video Player is super fast and has support for all major video and audio codecs.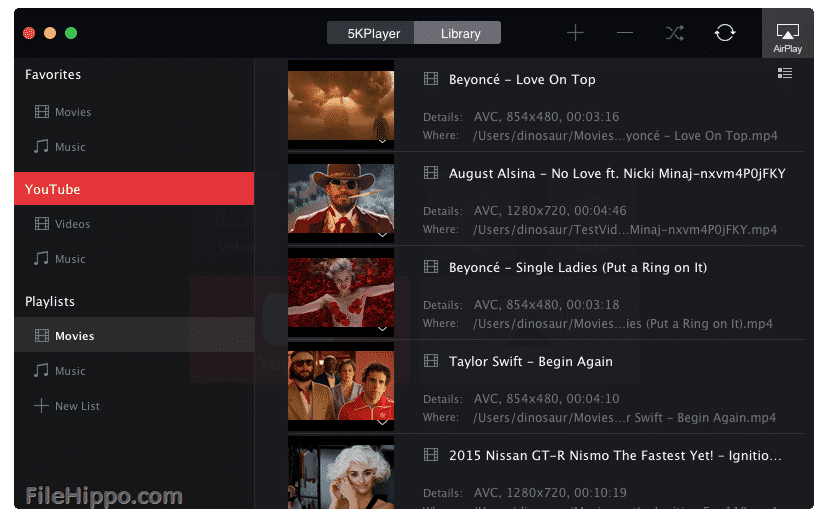 Although not famous, 5KPlayer is still one of the best choices for playing videos on Windows 10. Compared to other media player apps on the list, 5KPlayer supports more audio and video formats. It's also compatible with various video codecs.
What makes 5KPlayer more useful and unique is its ability to import videos and audio from different streaming sites like Vimeo, YouTube, Facebook, etc. Along with that, it also has a video downloader that's compatible with many video sites.
Both Windows 10 and Windows 11 ship with a Films & TV app that can play almost every major video file stored on your computer. Films & TV app has an excellent user interface but limited features.
Films & TV is perfect for average PC users who don't want to install any third-party program just for playing videos. However, if you are a power user, Films & TV might not be your best option.
Kodi is a media manager app that is open-source. You can store all your digital content like Movies, Podcasts, music, photos, games, TV Shows, etc.
Add-ons are the key things of Kodi. You will find several Kodi addons that let you watch movies & TV shows for free. The free video player is available to all users worldwide and has no adware.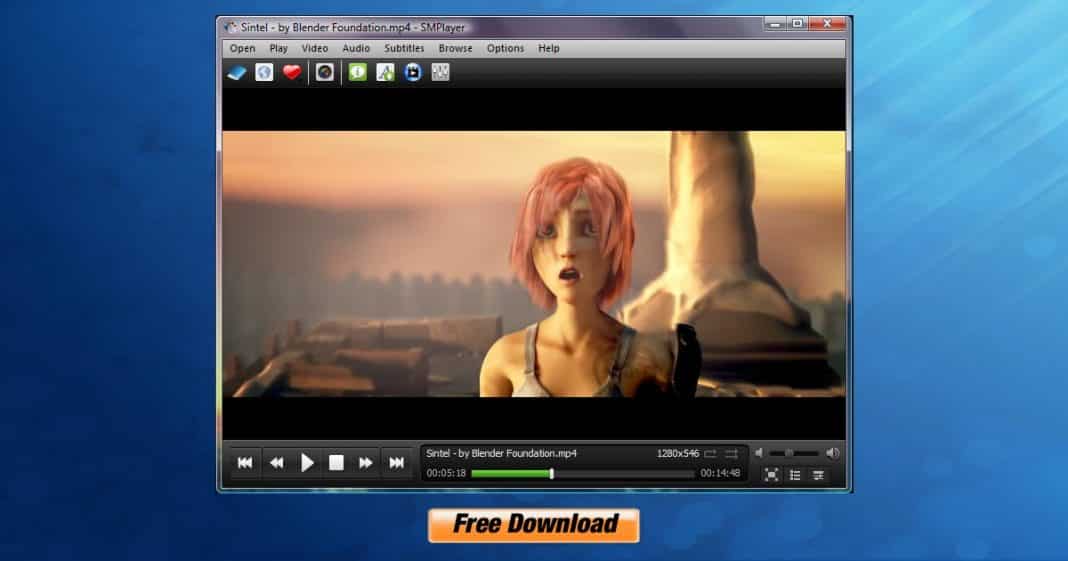 If you are searching for a lightweight and easy-to-use media player app for Windows, try SM Player. It's a free media player for Windows that is fully compatible with a wide range of video and audio formats.
Guess what? SM Player ships with built-in codecs that greatly increase the media format compatibility. This also means you don't need external codecs to play any particular file format.
Apart from the video and audio, SM Player also has the option to play YouTube videos. Furthermore, you also get many customization options in the form of skins, icon themes, etc.
Media Monkey shares many similarities with Kodi but misses the add-ons part. Instead, this one is a full-fledged media management tool that you can use to manage your local and cloud-based media files.
You can use it to play the video and audio files stored on your Windows PC. It even allows you to convert the videos into different formats.
PlayerFab has both free and premium versions. The free version can be used to play any video freely and manage your video library.
The premium version supports online playback video in FHD and EAC3 audio quality. The premium version also has features like auto skip intro, auto play following videos, etc.
Regarding video format compatibility, PlayerFab supports a wide range of video formats such as MPEG, AVI, WMV, MP4, FLV, MOV, Xvid, 3GP, etc.
Vidmore Player isn't a very popular option, but it does support a wide range of video and audio file formats such as MP4, MOV, AVI, WMV, MPEG, 3GP, AAC, MP3, etc.
It's an all-round media player app that supports playing Blu-ray movies, DVD files, etc. Vidmore Player is a premium tool, but you can get a free trial.
So, these are the best free video players for Windows, which you can use now. You can use it to get the most amazing video-watching experience. Let us know if you use other video players in the comments.