If you have been using the Windows operating system for a while, you might know that Windows has tons of free software. Yes, there are premium softwares too, but you can download & use them for free (trial).
Search for free software download on Google, and you will find hundreds of websites claiming to be the best. However, the truth is that not all of them were good websites to download Windows software. Some websites push custom installers, adware, etc., with the installation files.
So, to be safe, you must visit websites with a good reputation. A few websites still don't bundle crapware with the existing software. In this article, we are going to list those websites.
Also Read: Free Software To Delete Undeletable Files On Windows 11/10
10 Best Websites For Downloading Windows Software For Free
You can download free software for Windows without worrying about security or adware from these websites. Let's check out.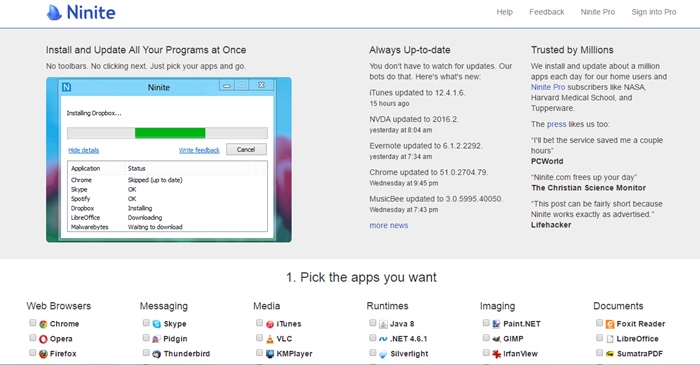 Ninite is one of the best software downloading sites that allows you to download some of the best & most popular software like Chrome, VLC, Spotify, etc.
You can install them with just a single click, and you don't have to bother about the bundled crapware. You don't have to install each software individually; Ninite, by default, downloads the latest version of the software and installs it.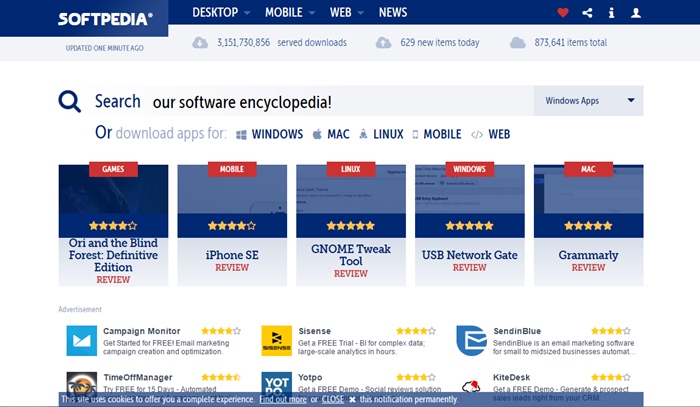 Softpedia is also one of the most popular free software download sites where you can find free and paid software that can run on multiple platforms.
The best thing about Softpedia is that it provides the latest version of the software you suggest. It also gives you software reviews and actual screenshots for all used software. Do try it, as this is one of the best websites.
From Filepuma, you can download Windows software and PC games and read the news. The good thing about FilePuma is that it divides software into categories.
The left side shows the popular software categories like Security & Firewall, Browsers, Communications, Developer Tools, etc. The software is available on the site we clean from any spyware or virus.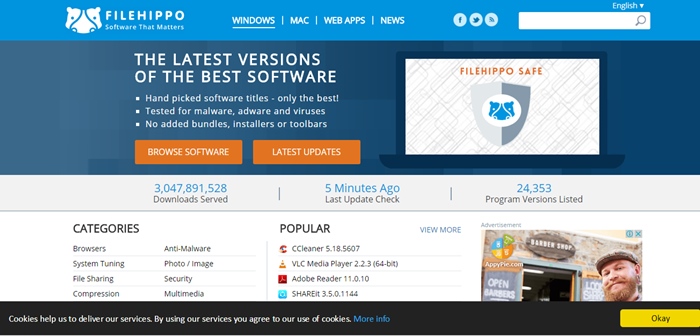 This is one of the best sites that you can visit to download freeware files. This site has a vast collection of all the best and most popular software you usually need daily. So, you must give a try to this site.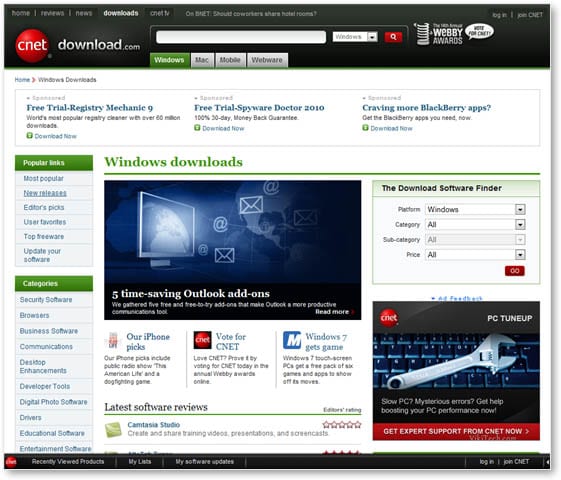 Well, it is one of the oldest websites on the list. The site was established about 15 years ago. You can find vast numbers of software for all platforms like Mac, Linux, and Windows. You can even find mobile applications from CNET Downloads.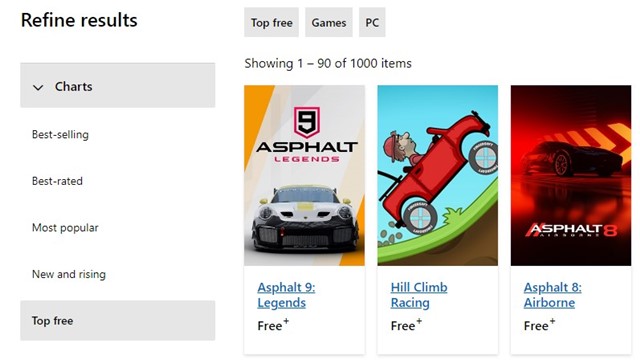 Microsoft Store comes pre-built on Windows 10/11, and it also has a web version from where you can explore the entire catalog of softwares.
Since Microsoft Store provides softwares from the original sources, the downloads are 100% safe to download & use. Also, the user interface is clean, and you just need a Microsoft account to get started with the Microsoft Store.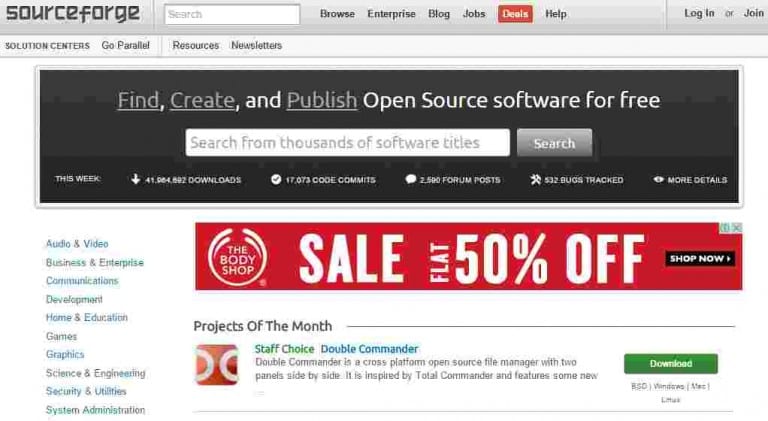 This is one of the best software downloading portals the expert recommends; SourceForge is there to help you with a broader number of tools.
On this website, you will find things well-arranged on the simple interface offered by most of the software files. You can find detailed information about the software that helps you understand things easily.
This is another best website with a fair number of software to meet your download requirements.
Even though it's not as big as the other downloading portals, it offers some top-quality software that provides value, and the software downloaded from Software Information receives regular updates.
Softonic is one of the oldest downloading portals where you can get freeware, shareware, and a trial version of the software. The best thing about Softonic is that the site is updated frequently and adds software regularly.
Currently, the portal has around 106,000 freeware, shareware, and a trial software version on the catalog.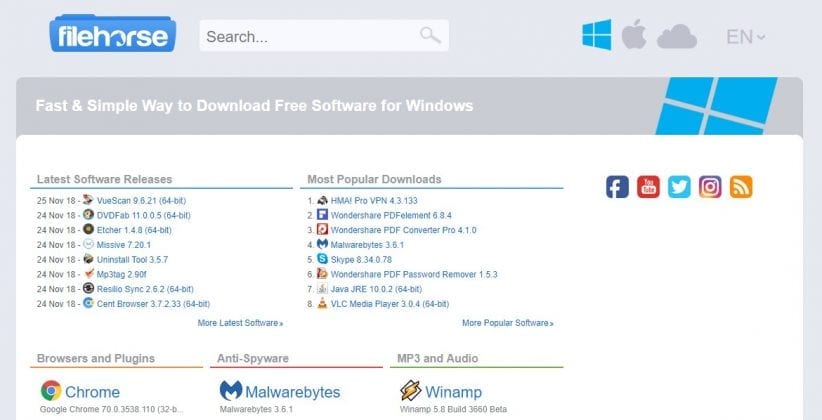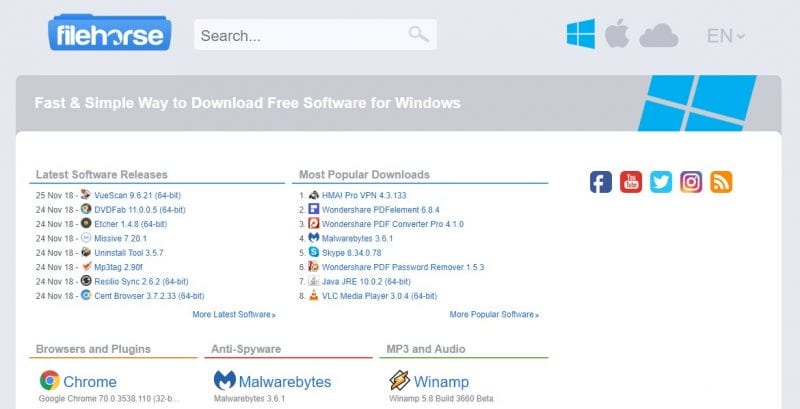 Filehorse looks very similar to the Filehippo website, which was listed in the article. The site has both premium and free software, which you can download. There's a special section for freeware files from which you can download free Windows software.
Not only that, but the site also shows 'Most Popular Downloads' on the homepage, which makes the software searching process much more manageable.
So, these are safe & free websites for downloading Windows Software. I hope this article helped you! Please share it with your friends also. If you have any doubts, let us know in the comment box below.