THE GALAXY S8 may be one the Samsungs best flagship phones as of date but now we are getting some rumors about another samsung's flagship phones which is the Galaxy S9. We've got some leaks, but that is not enough to say that its all true, for the timing we can just hope that its true.
 Galaxy S9 Price, Release Date And Specs:
Samsung's Galaxy S9 and Galaxy S9+ are not expected to be announced before March 2019 but the first leak of the smartphone series has already arrived. Reports claim that Samsung has already started production of next year's flagship: the Galaxy S9.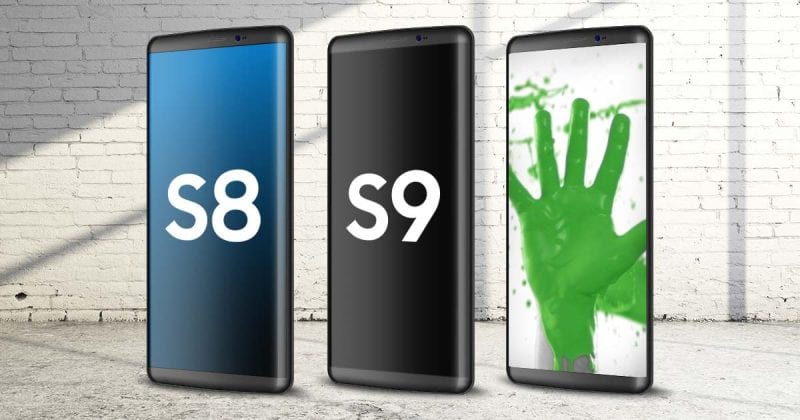 Specifications:
– 5.8in / 6.2in QHD+ Super AMOLED curved display (570ppi / 529ppi)
– Android 8.0 'O'
– Qualcomm Snapdragon 845 (US) / Samsung Exynos (UK)
– Display embedded fingerprint scanner
– Dual rear-facing camera
– Bixby AI assistant with dedicated button
– USB-C
Samsung and Qualcomm were said to recently have had a fallout when Qualcomm licensed the manufacturing of its 7nm chips to TSMC, instead of Samsung.
Now, we have some interesting reports coming up. According to some famous website's, Samsung is likely to launch Galaxy S9 variant which uses both 8nm Exynos chipsets and 7nm Qualcomm chipsets in the Galaxy S9.
Samsung will now use the 7nm chipset in half of the upcoming Samsung Galaxy S9 units. The challenges for Samsung will be to optimize the 8nm Exynos SoC to keep pace with the more advanced and relatively faster 7nm Snapdragon chipset. Apple iPhone 8 is expected to be powered by the 7nm chips.
Release Date:
Reports are claiming that Samsung will start the production of the Samsung S9 later this year and for the time being, we can just hope to see a new phone coming from Samsung in the future. Though all of these are rumors, still all can be true at once.
Price:
As the Samsung S9 hasn't been officially announced its pretty hard to guess its pricing but still we are guessing the Galaxy S9 and S9 Plus handsets to fetch around £689 and £779.
So, what's your thought on this? show us your response in the comment box below. Thanks for reading our article and we hope you have a great day.