PlayerUnknown's Battlegrounds, also known as PUBG, is a battle royale game, and it used to be heavily prevalent amongst mobile gamers. However, the govt of India recently banned PUBG Mobile along with 117 other mobile apps due to their Chinese connection.
Now that the game has been officially banned in India. PUBG Mobile players were searching for alternatives. So, in this article, we have decided to share some of the best and working PUBG Mobile alternatives for Android and iOS devices.
10 Best Games Like PUBG Mobile For Android and iOS Devices
These games are working now, and they offer an impressive battle royale experience on smartphones. So, let's check out the best PUBG Mobile alternatives for Android and iOS devices.
1. Free Fire – Battlegrounds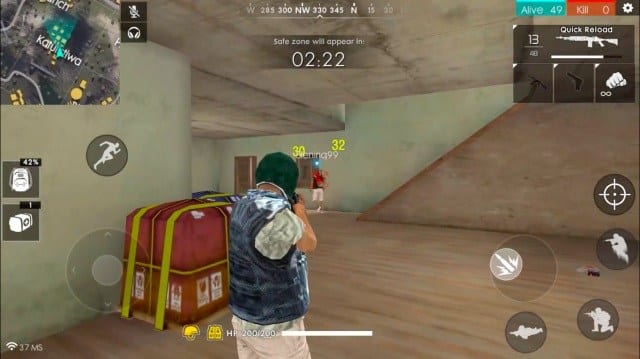 This is one of the best games like PUBG mobile in which you have to fight with 49 other users. However, the game comes with a few twists. You will be given a 10-minute time frame to survive in the game. The game features impressive visuals, and it will test your skills for sure. The game also houses a voice chat feature that can be used to devise a strategy.
2. Pixel's Unkown Battle Grounds
As we all know, PUBG mobile requires at least 2GB of RAM and a powerful processor to run. So, if your smartphone doesn't fit the requirements, then Pixel's Unkown Battle Grounds could be the perfect choice for you. If you like pixel-style visuals just like you see in Minecraft, then this game will not let you down. This is also a battle royale game in which you need to survive while killing other players.
3. Bullet Strike: Battlegrounds
This game drops you on an island with 20 other players. You need to be the last man standing to win the game. The great thing about Bullet Strike: Battlegrounds is its 3D graphics which look amazing. The gameplay is pretty much similar to every other battle royale game, but the gaming controls are good.
4. Survivor Royale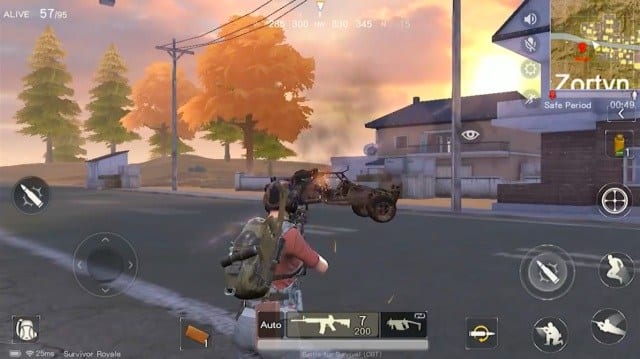 Well, Survivor Royale perfectly replicates the PUBG mobile. You will hardly face any difference between PUBG mobile and Survivor Royale. The great thing about the game is that it features impressive graphics and great controls. In the game, you will be dropped by 100 other players to fight against each other. The last man standing would be the winner.
5. Vast Survival
It is an open-world, multiplayer survival game for mobile. The game puts you in an expansive 3D world where you must endure hardships and survive. You can do many things like crafting, building, voice chat, hunting, and more. Vast Survival will put you against 26 other players where you need to take advantage of the open world to fight battles and survive.
6. Last Day on Earth
It is a survival game that you can play on your mobile. The ultimate goal of the Last Day on Earth is to be the last man standing. In this game, you need to fight against zombies, which is fun. You can join clans, craft objects, make shelters, and do almost everything to survive in the game. The game features impressive visuals, and the gameplay is very addictive.
7. Black Survival
This one is entirely different from all other games listed above. The game drops you, with nine other players, into a location where you need to find cover, craft weapons, and shoot enemies to survive in the game. The best part of Black Survival is that the island is divided into 22 areas, including a forest, beach, hospital, and much more.
8. Conflict.io
In Conflict.io, you will be dropped with 35 other players, and the ultimate goal is to survive till the very end while killing others. The game has lots of weapons, simple controls, and much more. However, the game is not stable, and it has lots of bugs, but, still unlike all other battle royale games, developers are working hard to fix the bugs.
9. Fortnite Mobile
Well, Fortnite Mobile is nothing less than PUBG Mobile. It takes second place in the list of best battle royale games. The game is available for iOS devices, and Android users can opt for the beta version. In this game, you will be dropped with 100 other players in an imaginary world where you need to survive until the very end. The gameplay is pretty much similar to PUBG Mobile. However, Fortnite Mobile only runs on high-end smartphones.
10. Radiation Island
It is both a regular and a battle royale game. You can't unlock the multiplayer mode unless and until you complete the single-player campaign first. However, you will be dropped on a deserted island where you need to craft and gather supplies on the multiplayer mode.
11. BattleLand Royale
Unlike PUBG Mobile, BattleLand Royale is not high on visuals, and it's meant for low-end devices. The best thing about BattleLand Royale is that it's a 32 player game and each match lasts for 3-5 minutes. During that, you need to play, parachute, loot, and survive.
12. Call Of Duty: Mobile
If you like the 'Evoground' section of PUBG Mobile, you would love to play Call of Duty Mobile. Call of Duty Mobile does have a battle royale section, but it comes nowhere close to the PUBG Mobile. Instead, the game is known for its Fast 5v5 team deathmatch and maps. Also, there's a zombie survival mode where you can join your team and participate in an epic FPS battle of survival.
So, these are the best PUBG-style battle royale games that you can play on your Android or iOs devices right now. I hope this article helped you! Please share it with your friends also.