The Game Boy Advance, also known as GBA, is a handheld video game console popular among gamers. While gamers rarely rely on handheld video game consoles these days, millions of users still want to experience the classic games released for handheld video gaming consoles.
When Game Boy Advanced was first introduced, it became incredibly popular within a few months and greatly impacted the gaming world. People still look for ways to play the games introduced for GBA.
However, it's nearly impossible to get hands-on GameBoy Advance these days due to advancements in technology. So, the better option to enjoy GBA games in 2023 is to play them on a Windows PC with the help of GBA emulators.
8 Best GBA Emulators for PC (Game Boy Advance Emulators)
Quite a few good GBA emulators are available on the web that are compatible with Windows 10/11. You can use those GBA emulators to play classic GBA games on your Windows PC. Below, we have shared the list of the best GBA emulators for PCs. Let's get started.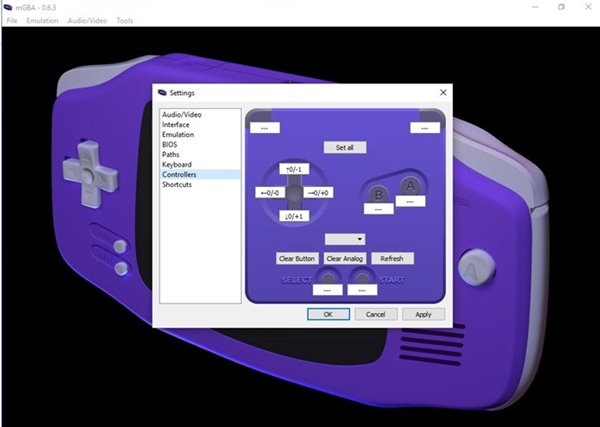 The mGBA project started way back in April 2013, but it still can be counted as a new generation of Game Boy Advance emulators due to its features & stability.
mGBA is basically a GBA emulator for PC with the goal of being fast enough to run fine on low-end computers. The Game Boy Advance Emulator for PC itself is very lightweight & doesn't affect the performance of a computer.
Currently, mGBA emulates two platforms: Game Boy Advance & Game Boy/Game Boy Color. It also has DS support but is still in the experimental phase, and the game compatibility is very poor.
Some of the key features of mGBA include hardware-based emulator, basic cheat code support, fast forwarding/rewinding, etc. Overall, mGBA is a great GBA emulator for PC you shouldn't miss at any cost.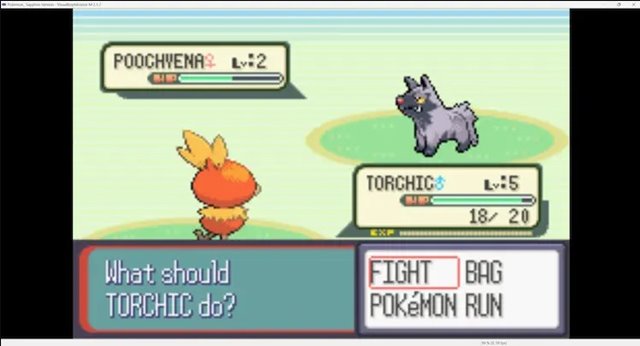 VisualBoy Advance -M is one of the most stable Gameboy Advance Emulators available on the web. It's important to note that this is not an official VisualBoy Advance emulator but a continuation of it.
The legendary VBA Gameboy Advance emulator received lots of backlash from users due to security vulnerabilities & lack of updates; hence, VisualBoy Advance -M was introduced as a replacement actively developed for Windows, MacOS, and Linux.
VisualBoy Advance -M is an open-source GBA emulator for PC that offers many useful features. Regarding accuracy, VisualBoy Advance -M is ranked below mGBA, but it solves the issues found on the legendary Visualboy Advance emulator.
VisualBoy Advance -M could be a perfect pick for those who want a lightweight, bug-free, and easy to use GBA emulator for Windows PC.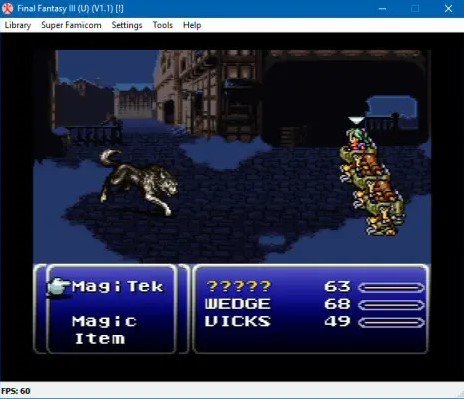 Higan GBA emulator isn't as popular as the other two options, but it's still one of the most accurate emulators of Nintendo Game Boy Color/Advance to date.
This is an emulator that can emulate almost every Nintendo game flawlessly. The emulator's performance is also top-notch, and that's too, without affecting your CPU resources much.
Higan GBA emulator supports emulating many consoles, but Super Nintendo & Gameboy Advance support is the best.
Some of the key features of the Higan emulator include the vast majority of ROM support for the emulator, enhanced color reproduction, multiple console support, etc. We only disliked that the emulator sometimes lags in a few games.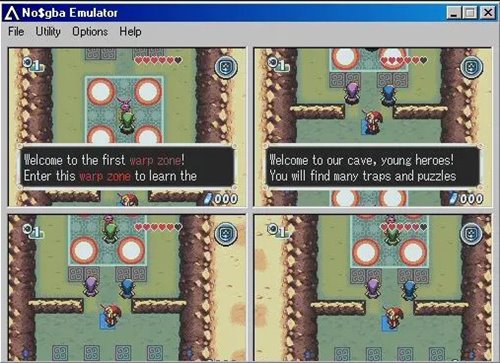 NO$GBA isn't a very popular GBA emulator, nor is it fully compatible with the latest Windows 11. This tool was initially introduced as a GBA debugger but later released as a GBA emulator.
It's one of the first GBA emulators for PC with multiplayer game support. You can enjoy this emulator on your PC to enjoy the classic old-school games.
Apart from the GBA Games, NO$GBA can also run selected Nintendo DS games on your PC. While the NO$GBA emulator is mostly bug free, it still needs to improve a lot in terms of compatibility & accuracy.
The GBA emulator for PC also has support for a controller, optimization features, etc. Overall, NO$GBA is a pretty powerful GBA emulator for playing multiplayer games.
BatGBA is for those who prefer simplicity over everything else. It's one of the best, lightweight, and easy to use GBA emulators ever made.
Despite being a lightweight emulator, BatGBA provides you with a plethora of features & advanced options for customization. Regarding the hardware requirements, there's not much to mention because the emulator takes up a small space for installation & can run on any hardware.
When it comes to game compatibility, BatGBA does support & runs every GBA game. What we liked the most about the emulator is that it's very easy to use & one doesn't need a lot of technical knowledge to use it.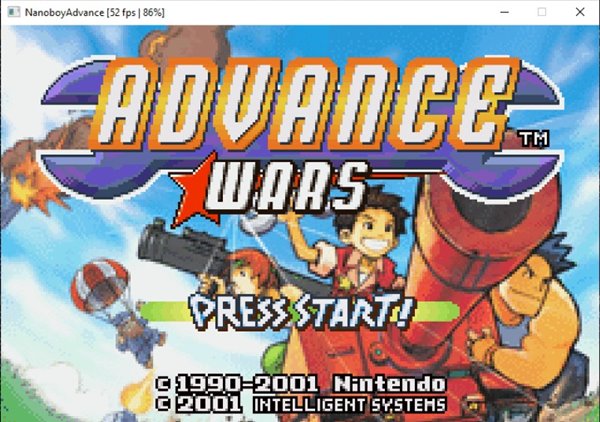 NanoBoy Advance is a great GBA emulator for Windows PC, which is super fast & highly accurate. It's a high-quality GBA emulator designed to be as accurate as possible.
It's an open source GBA emulator which aims to achieve fully cycle-accurate emulation. The emulator also supports HQ audio mixer, RTC emulator, post-processing options, controllers, etc.
Regarding the compatibility of GBA Game ROMs, NanoBoy Advance supports an extensive range of GBA game ROMs. So, whether you want to revisit The Legend of Zelda: The Minish Cap, Super Mario Advance, or the Pokemon FireRed, NanoBoy Advance has got you covered.
NanoBoy Advance also offers a wide range of advanced features to enhance your gaming experience, such as support for cheat codes, fast-forwarding the gameplay, etc.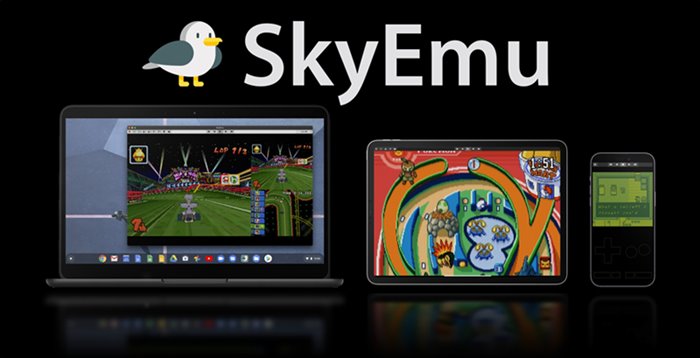 SkyEmu is another of the best free & open-source Game Boy Advance, Game Boy, Game Boy Color & Nintendo DS emulators available for Windows, Linux, MacOS, and Android.
It's one of the highly accurate GBA emulators for PC on the list that is still in active development & receives updates at regular intervals. The game compatibility is quite high on this emulator; it can even boot games that other emulators often fail.
Like every other GBA emulator for PC on the list, SkyEmu also provides you with a wide array of advanced & useful features like game controller support, fast forward & rewinding, adding cheat codes, solar sensor emulation, etc.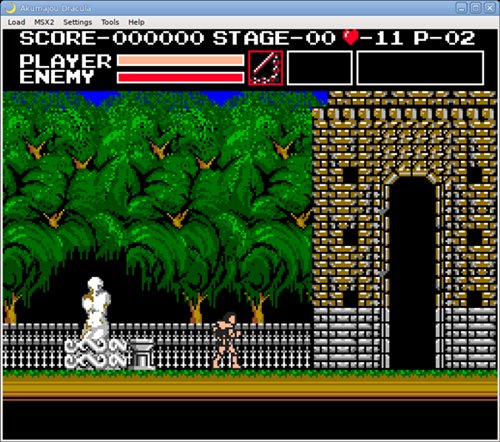 Ares is basically an all-in-one handheld gaming console emulator for PC. It supports GBA for emulators and can also handle Game Boy Color, SNES, SEGA, Nintendo, etc.
It's a cross-platform, open source, multi-system emulator that focuses on accuracy & preservation. The GBA emulator for PC stands out due to its extensive set of features.
Ares provides native multi-platform UI, Dynamic Rate Control, Save States, Rewind/Fast-Forward, Pixel Shaders, Color Correction, Input Multi-Mapping, Debugger, and more.
It's also a good choice for those who want a no-fuss GBA emulator for PC, as the emulator is relatively easy to set up & use. Overall, Ares is a great GBA emulator for PC that you should try.
So, these are some of the best GBA emulators for PC. One important point about these emulators is that all of them are free & let you enjoy GBA games on PC. However, download them from their official website or trusted sources. Let us know which GBA emulator you use to play GBA games on PC?