Google's own professional productivity suite gains a new confederate to enable businesses to be efficient in accessing the information they need at any given time.
Hence, Google has presented a new smart search engine known as Springboard.
Google Just Introduced A New Smart Search Engine
Finally, with the end of the beta version of Google's Cloud Search, now the tech giant Google makes available to its subscribers of G Suite a new smart documentary search engine and suggestion tool which is actually intended to compete directly with the existing documentary search tools, Such as Office Delve for Office 365.
But, formerly this smart project was known as Springboard, which was launched last June 2016 by the tech giant Google itself. As the tech giant Google itself said that "Finding internal information has become more complex as more and more companies put their data on the cloud." With the Cloudification of the Internet of Things and the logic of internal silos, Cloud Search would be a solution to this dynamic.
As the Cloud Search will offer the results of searches in a simple format or attendance cards, showing the precise and relevant information is needed each time.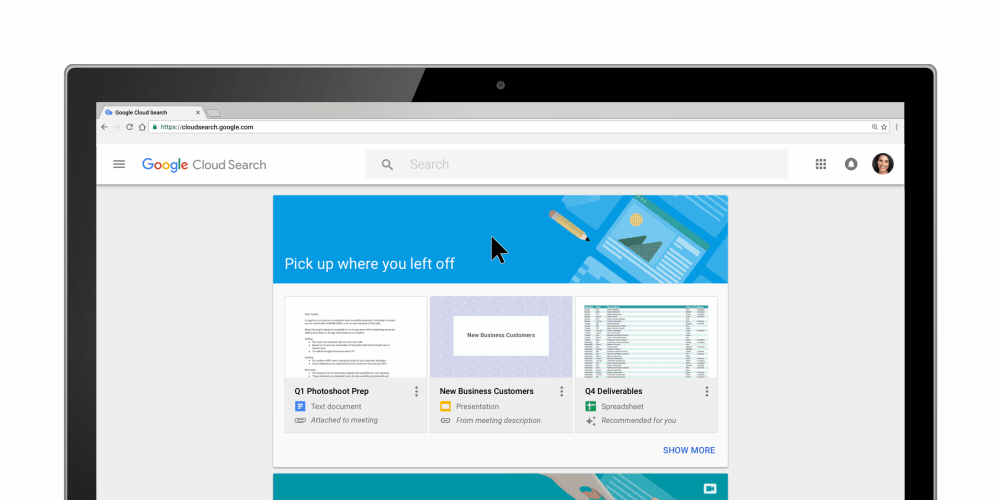 In addition, it also allows the searches of the contacts of the company itself, offering their contact information as well as events and files that have in common, also making it possible to carry out a series of actions, such as the making of a call, the sending of an email, or video chat with Hangout.
Moreover, according to Google, the Cloud Search runs on desktop and mobile and displays "relevant information organized in the form of maps." In addition to the documents, the promise also includes information about your colleagues or a list of events as we told you earlier.
In addition, G Suite is the new name for Google Apps for Work, which contains different bricks for professionals such as Gmail, Calendar, Drive, or Docs.