Google has announced to bring multiple new features in Android and Wear OS, and this batch for all the users will arrive in December.
Google will start rolling out these features by next week. While the company is bringing these features by keeping the users' demands in mind, so let's discuss all the detail about them below.
Android & Wear OS Users Will Get New Features This Holiday Month
According to Google's report, Android phones and Wear OS smartwatches owners are going to get a bundle of new features in the celebration of this holiday season.
Reading Mode For Android Users
Android users will get a new reading mode that will provide some accessibility features to deliver a more useful experience to users who have problems like low vision or color blind.
And these accessibility features will allow you to customize contrast and can change text size & font types on overall web pages and any apps. Also, text-to-speech is available there with speed control.
This feature will allow users to share their car's digital key with someone through a digital wallet app. When this feature arrives, you will find it in your digital wallet app, where you can also see all access and block any access.
But in the beginning, you can only share this digital car key with users' who own a Pixel or a capable iPhone, but soon it will arrive for more selected phones that have Android 12 or later.
More Stickers
As Google provides emoji-based stickers in Gboard, so you don't have to download any special app for emoji stickers. Now, there will be more emojis, from which you can get differently designed stickers only by using Gboard.
YouTube Home Widget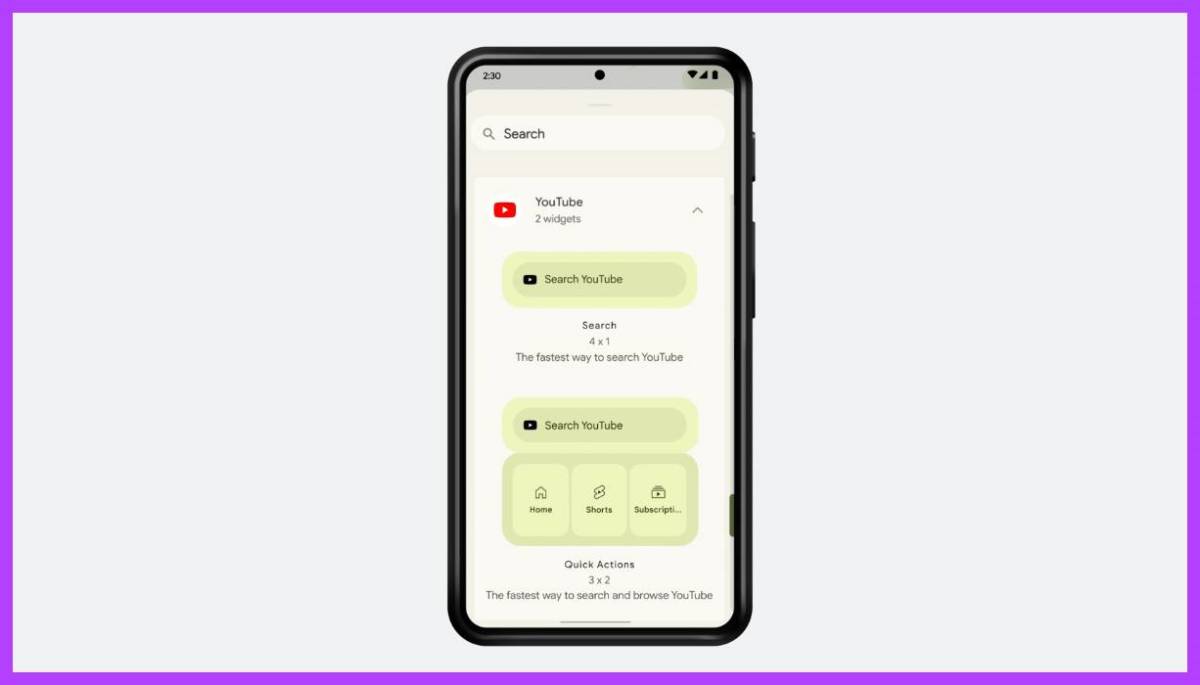 There will be a new widget related to YouTube, which is called the YouTube Home screen Search widget. This widget will give you the ability to easily access your YouTube app with a single tap.
And as you can see in the above image, there will be four options: you can search on YouTube's search engine, directly go to the home screen feed, Subscription feed, and Shorts feed.
New Photo Designs In Google Photos
Google Photos will introduce some new Photo design options, such as there are some new layouts in the Google Photos Collage Editor, and you can also customize them according to your preference.
You can see the above image that explains options more clearly, such as there's option to rearrange the layout by simply dragging and dropping.
More Easy Cast On Google TV
Google still allows you to cast to your Google TV, but it is about to get easier soon. From the next week, Google will give you a new option in the Google TV app that allows you to cast directly from your compatible phone to your Google TV with a single tap.
And at the same time, you can do other things too on your phone, so you don't have to stay on playing screen. Also, you can still use your phone as a remote control while you are casting.
Wear OS Features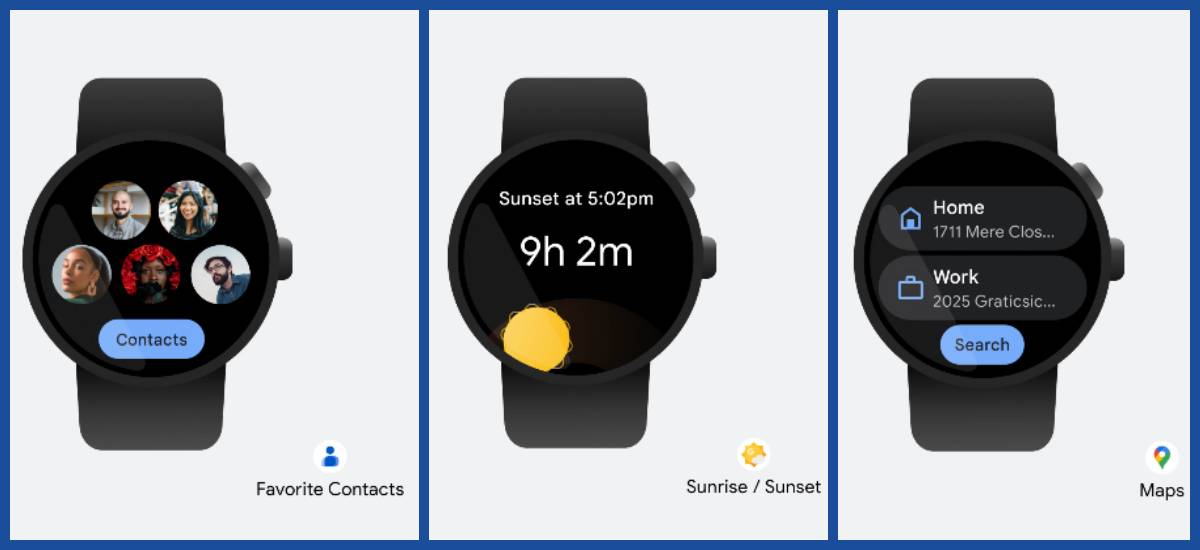 Google is bringing three new tiles in all the smartwatches that run on Wear OS as tiles are aimed to give you instant access to some important features.
The first tile is Favorite Contacts which will show you the most used and favorite contacts as a first priority. The second tile is Sunrise/Sunset, which will show you the left time of sunrise and sunset with animation.
And the last is Maps which was already there but now got some enhancement as it will now show you locations of your home and workplaces to navigate instantly & track time.
Besides, there is one more upgrade which is to the Notes app of Wear OS. It will now show labels and background images so that you can identify easily for what you are searching.