As of now, more than two billion Android and iPhone users rely on the Google Photos app to store their precious pictures online. It not only helps to save storage space; it also syncs the photos across all connected devices. However, from June 2021, the free service of Google Photos has ended.
From June 2021, all new images and videos uploaded to Google Photos were counted towards the free 15GB of free storage of every Google Account.
10 Best Google Photos Alternatives (2023)
Now that the company has ended its free plan, many users search for its alternatives. Fortunately, quite a few Google Photos alternatives are available that offer similar storage and security. So, let's check out the Google Photos alternatives.
If you are an Amazon Prime user, you need to look no other than Amazon Photos. As of now, Amazon Photos is available only for Android on the Google Play Store.
The Prime membership costs Rs 99 per month, and it offers lots of Amazon-exclusive features such as access to Prime videos, prime music, unlimited cloud storage, etc.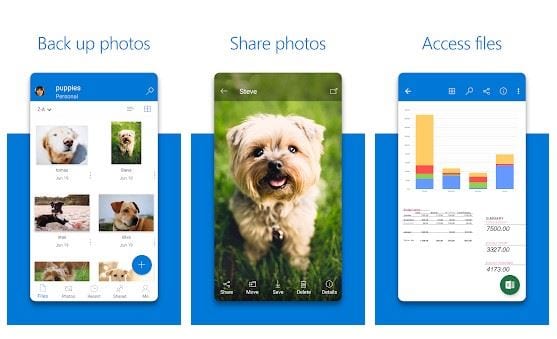 Microsoft OneDrive is another best Google Photos alternative that you can consider. The free plan offers 5GB of cloud storage to store your precious photos, videos, and files.
Like Google Photos, Microsoft OneDrive also syncs your uploaded files across devices. On the downside, the premium plans of Microsoft OneDrive are costly compared to Google One.
Dropbox is another best cloud storage option on the list, but it offers only 5GB of free storage on its basic plan, which is free. The good thing about Dropbox is that you can set the app to automatically upload videos and photos from your camera roll to cloud storage.
Once uploaded, you can access the files through any device. Dropbox's premium plans start at $9.99/month, where you get 2TB of storage.
500px is less popular, but it's one of the best online photo-sharing platforms you can consider. However, if you want to use 500px, you need to compromise on a few things, like the image you upload will be publicly accessible.
Other than that, 500px provides you with 10GB of free storage, and it supports RAW Files. Apart from that, 500px can even be used to discover and download images of high quality.
Well, Degoo is the best Google Photos alternative that you can use right now. The great thing about Degoo is that it offers you 100GB of free cloud storage, which is huge compared to all other services mentioned.
What's more interesting is that you can extend the free storage cap to 500GB by referring your friends. Furthermore, according to the play store listing, all files shared on Degoo are end-to-end encryption, offering automatic backup options.
If you live in India and use Reliance Jio telecom services, Jio Cloud might be the best cloud storage option. It offers 50GB of free online storage.
Also, it has a refer & earn program that will help you extend the storage cap. You can store all your photos, videos, documents, audio, contacts, messages, etc., on the cloud platform.
Apple has a robust cloud storage service known as iCloud. Unlike Google Drive, iCloud also allows you to securely back up your photos in the cloud.
The free plan of iCloud offers 5GB of free storage. The pricing of premium plans was also pretty reasonable. At just $1, you get 50GB of free data storage.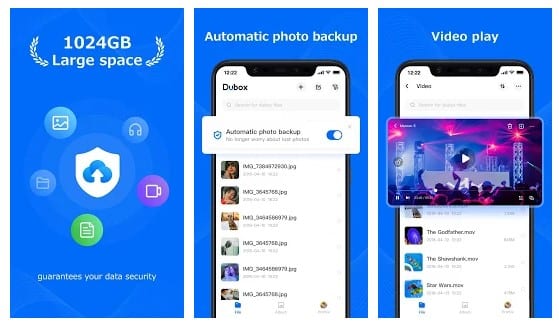 Terabox Cloud Storage offers 1TB of free cloud storage to every user who has their account registered. 1TB of free storage is enough to store roughly 300,000+ photos, 250+ movies, or 6.5 million document pages. Terbox also allows you to access contents stored on other cloud storage services.
Over the years, we have known Flickr as an image-hosting website. However, do you know that Flickr also offers you cloud storage options? With the free Flickr account, you get the option to back up 1000 photos and videos.
After uploading 1000 photos & videos, you need to pay for the paid plan. The good thing is that Flickr stores your media file in original quality.
Photobucket may not be the best Google Photos alternative, but it still allows you to upload 250 images for free. The good thing is that Photobucket is free from ads, and it doesn't compress your image files.
Photobucket also uses 256 bit RSA encryption to protect your account and images from hacking attempts and unauthorized access.
So, these are some of the best Google Photos alternatives for free storage. I hope this article helped you! Please share it with your friends also. If you have any doubts related to this, let us know in the comment box below.