Google is rolling out a Data safety option in Google Play Store to show what data an app is collecting from the users. This feature is similar to App Store; it displays the app privacy labels.
The new safety section in Play Store will show users about the data collected and how it is used. Google will gradually roll out this section for all users in the coming weeks.
Also, the developers can add information to their listings till 20 July, so the section might take time to be available for everyone.
Apps Will Now Show Information About Data Collected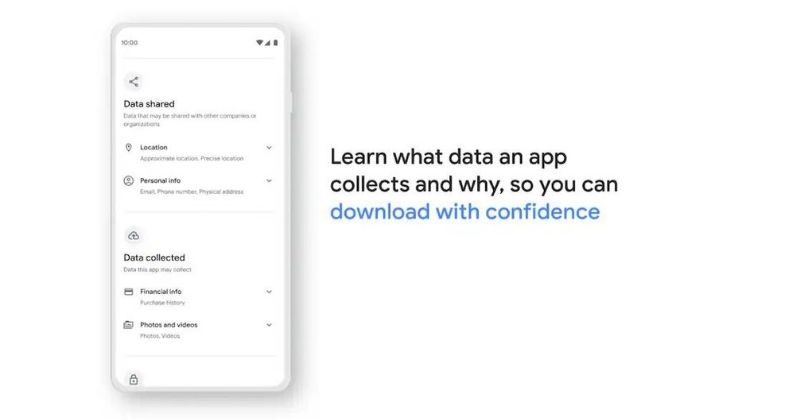 Initially, the Data safety section was announced last year in May. The section will ask developers to provide information about how the app collects, shares, and secures data. Also, there will be information on whether the developer is following Google Play's Families Policy and they have received third-party validation of their security practices.
The new safety section is already active on its store listings, both in the Play Store app and the browser.
In a blog post, Google says that users and app developers say that showing the data collected by the app without additional context is not enough. The users want to know the purpose of the data being collected, and the developers are sharing the data with third parties.
It is important for users to know about their information being shared with third-party apps. With this latest update by Google, everyone will be able to see whether the data collection is optional or the app needs this function.
Google said, "The app's security practices, like encryption of data in transit and whether users can ask for data to be deleted."
Though the feature is similar to Apple's App Store, which was launched in late 2020, it won't work the same. The Google support Page reads that the safety section is not a one-to-one counterpart to Apple, so developers can't provide the same information in both stores.