After five years, finally, the tech giant Google unveiled the first mysterious major update for its Google Voice service.
Google Voice Just Got Its First Big Update In Five Years
Recently, the tech giant Google unveiled the mysterious major update for Google Voice through its official blog in which the tech giant Google mentioned all the details of the major redesign and new features that will receive the service.
Google Voice was destined to be a great tool for Google ecosystem when it was released in 2009. Google Voice was born with the idea of assigning a single telephone number to a user with which to make international calls at low cost and send free text messages without the need to use the user's personal number.
But over the years, the company turned its gaze to other products, leaving Google Voice forgotten and no relevant updates for a long time. So far, since after five years five movements, the tech giant Google finally announced a major redesign of its Voice interface hence, enabling it easier to use.
With this major upgrade, it will be easier to keep everything organized within the tabs to the chronology of voice calls, text messages and voice call mailbox. In addition, new features include the ability to send multimedia messages to both groups as photos and even receive alert notifications responses to our messages.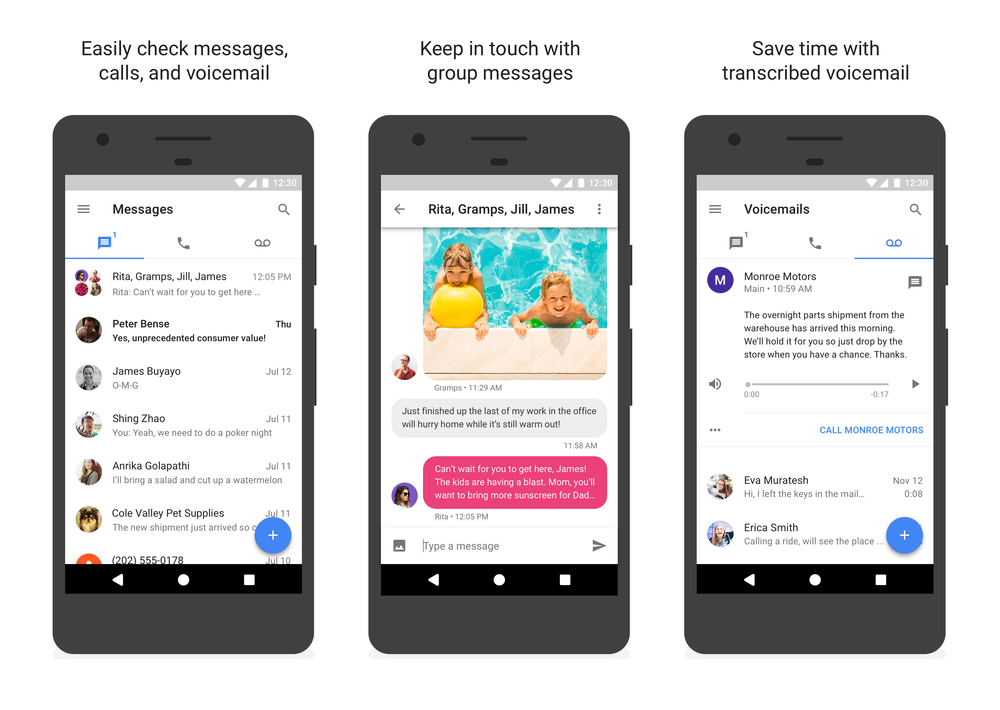 The inbox now has separate tabs for voicemail, text messages, and call logs, but the difference is that all conversations are grouped and differentiated by contacts. Furthermore, it was also announced that the service will transcribe voice messages in many languages.
Finally, we can highlight that this major update for the Google Voice service will allow you to have a revamped interface and more in tune with current applications, taking the tool after the tech giant Google relegate Hangouts to business use.
The redesigned interface and new features are only available for US users with Android and iOS devices through the web, however, soon the tech giant Google will launch this new update to other countries within a few weeks.