Google's upcoming super secret Smartphone Pixel And Pixel XL have been leaked online a day before launch. Here's what they look like.
Google's Secret Pixel Phones Accidentally Leaked Before Launch
As we all know that there were lots of news circulating on the internet that suggest that Google will launch its upcoming flagship phone Pixel and Pixel XL in the October 4 event (tomorrow) Therefore, Google phones won't be officially announced until Tuesday.
We have also seen @Onleaks have gotten their hand on renders of Google Pixel XL and it does look awesome. According to the reports from Gizmodo, Google was all busy trying to keep its upcoming phone secret, Canadian company Bell accidentally leaked it after details for pre-order.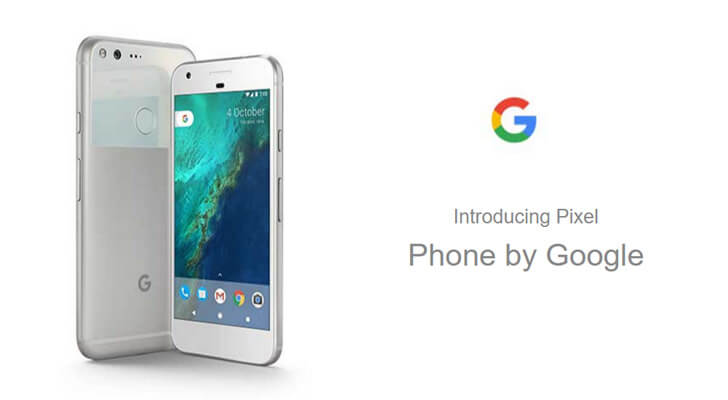 The company soon realized the mistake and immediately took down the web page where they posted the details about Google's upcoming phone. However, the images took no time to spread on the internet. The leak doesn't mention anything about the pixel just a "Phone by Google" Slogan.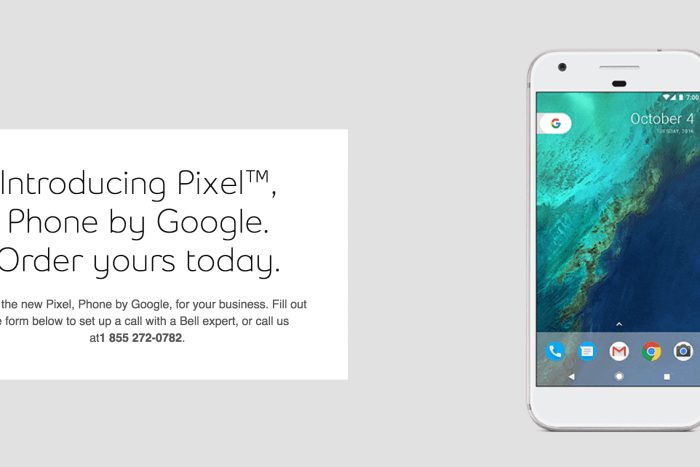 The first leak shows Pixel phone (5-inch model) with a tagline "Introducing Pixel™, Phone by Google. Order yours today". If we take a brief look at the leaked image we will easily have an idea about Google Pixel's Design.
There is also an image of the larger model of Pixel that is Pixel XL which is in black colour and will have 5.5inch screen. As per the rumor suggests both the smartphones are expected to have Snapdragon 820 quad-core processors and will have 4GB Of RAM. Google Pixel will have 32GB internal storage and Pixel XL Will have a variant of 32GB and 128GB internal storage.
Both the phones from Google will have AMOLED display. Google Pixel will have Full HD display whereas Pixel XL will have Quad HD display. Therefore, Google's October 4 event is just around the corner. So we will get to see how this rumor turns out to be true. We just have to wait for tomorrow.