Being launched way back in 2013, GTA 5 remains on the list of the top 10 most played games. It's a very addictive open-world game that's still played by millions of users, and its craze seems to have no end.
We have shared many articles on GTA 5, like the best GTA 5 Mods, the fastest cars in GTA 5 Online, etc. Today, we will discuss the best GTA 5 RP Servers. So, let's check out.
What are GTA 5 RP Servers?
GTA 5 RP or GTA V Roleplay is a mod for the game's PC version. GTA V Roleplay is very different from GTA Online as in the RP mod; players act out their own story in whatever fashion they want.
So, in short and simple words, GTA V Roleplay is a multiplayer mode for the PC version of Grand Theft Auto V. Here, you need to join user-created RP servers to become more immersed in the open-world game.
By joining a GTA 5 RP server, you can play whatever character you want. You can take on a character of a shop owner, a hospital helper, the role of a police officer, a robber, a gangster, or whatever you want.
How to Download GTA 5 RP Server Mods?
Well, different RP servers will require the installation of different mods. However, the most widely used and preferred mod is FiveM, as many FiveM RP servers are available on the web. Here's what you need to do.
1. First, disable all security tools on your Windows device. You must disable the antivirus, firewall, and VPN/Proxy setup.
2. Download and update the GTA 5 game to the latest version.
3. Once done, download the FiveM from its official site. Once done, whitelist FiveM and turn on your security tools now.
4. Now, run the FiveM.exe file and install it. The default installation location is %localappdata%\FiveM
RageMP is another best modification framework that you can use. To install, RageMP, you must follow the guidelines on its official website. Similarly, a few servers may ask you to install a different client.
You just need to read the installation guide carefully on the Server's official website to know how to join the servers and install the mods.
How to Join GTA 5 RP Servers?
If you are a new user, joining GTA 5 RP servers could be a complicated task. There are many open servers out there that anyone can join.
However, most of the popular GTA 5 RP servers require invites. In such RP servers, you need to sign up to their forum or official website and join them.
A few RP servers may ask you to fill out the form and accept their terms & conditions to get the invite request.
10 Best GTA 5 RP Servers to Join Right Now
Now that you are fully aware of GTA 5 RP Servers, here are some of the GTA RP servers for beginners. You need to read the instructions provided on the official sites to know how to join them.
NoPixel is probably the most famous GTA 5 RP server you can join today. However, joining NoPixel is not that easy.
The RP server only supports 32 players at a time, and thousands of players usually wait to join it.
This simply means you may have to wait a long waiting list to get into the server. And more importantly, it has strict rules for everyone; if you break any rule, you will be banned immediately.
Eclipse RP is one of the best go-to-servers for many Role playing lovers. This one is less strict than NoPixel and can host around 200 players.
However, like NoPixel, you will have to wait hours to join the server. The most noticeable part of Eclipse RP is its forum which lists almost everything you can do after joining the server.
From drugs, guns & fun, everything is available on the Eclipse RP. If you are not interested in violence, you can opt for job postings like Los Santos Medical Services.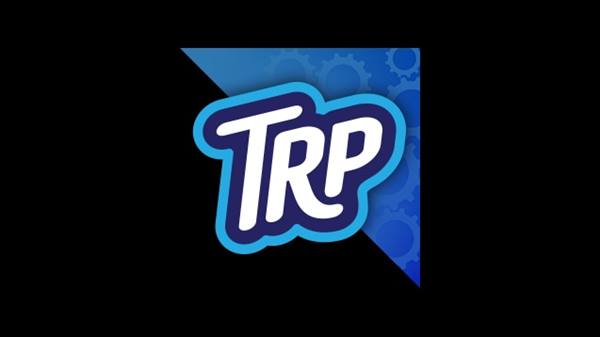 Well, TwitchRP is one of the best NoPixel alternatives that you can consider. TwitchRP is usually the preferred option if you are not getting whitelisted in NoPixel.
This one is a very popular GTA 5 RP server full of popular Twitch streamers and awesome roleplayers.
TwitchRP doesn't have an active user base like the above two, but many popular Twitch streamers are in the game. Since it's designed for Twitch Streamers, you need a Twitch account to get started with this server.
If you are searching for an English GTA V RP server to join, DOJ Roleplay could be an ideal choice. DOJ Roleplay, or Department of Justice Roleplay, is known for its unique mods. You can expect many new vehicles, clothing, and MLOs on this RP server.
Another thing that makes DOJ Roleplay more exciting is its strict RP rules. In this RP Server, you can only go around and have fun after proper character progression.
The DOJ Roleplay Server's whitelist application is available through Discord. Hence, you need to have an account in Discord to join it.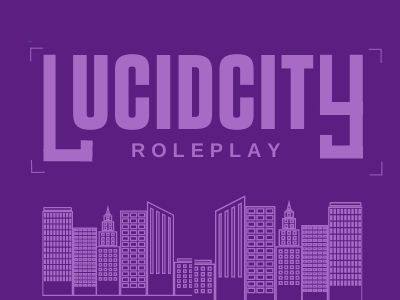 LucidCity is a bit different from all other GTA 5 RP servers listed in the article. This one has a custom map and scripting system that takes GTA 5 to a new level.
You will have a different GTA 5 experience with this server. You can take on the role of anything on the server. From a firefighter to a detective, you can be anything.
You can join the server from its official forum. However, just like every other GTA V RP server, LucidCity also requires waiting for a while before being whitelisted.
Well, MafiaCity changes the way you roleplay. The good thing about MafiaCity Roleplay is that it takes you to a world where you can define yourself.
And the most exciting thing is that there are unlimited possibilities. You can be a cop, a gang-banger, a CEO, and almost anything.
MafiaCity Roleplay is a good place to start if you want to begin your journey. However, since it was very new, it has a less active user base, and the chances of getting whitelisted are quite high.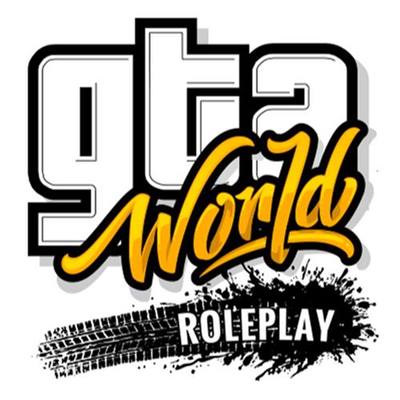 GTA World is a text-based GTA RP server on the list with up to 1000 player slots for the players. Since it's a text-based server, it's perfect for those who don't feel comfortable talking to a stranger in a game.
The RP Server was created with the goal of providing a fun, realistic, and dynamic roleplay experience. The server runs on Rage MP, one of the powerful GTA V Multiplayer clients.
The client has no lags and no sync issues whatsoever. What's more valuable is that the GTA World RP server frequently gets updates and unique features.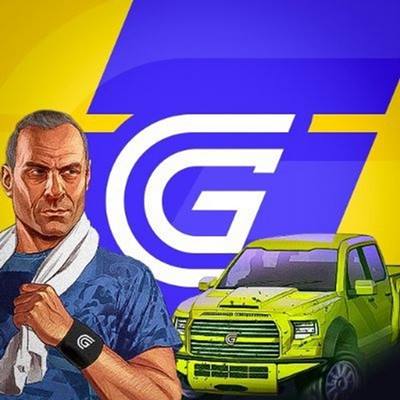 GTA 5 Grand RP is another best free-to-play mod that allow you to create customizable stores in the Grand Theft Auto 5 PC Game.
Like all other popular GTA RP servers, Grand RP also has strict rules for roleplaying. However, the good thing is that once you get into the server, you will always have something to do.
With Grand RP, you can take on the role of anyone. You can be a firefighter, police, etc. Overall, Grand RP is a great GTA 5 RP server that you shouldn't miss.
Echo RP is another popular and well-established FiveM Roleplay server that provides virtual realism via serious roleplay.
Just like every other GTA V RP server, Echo RP is also community driven and provides you quality roleplay experience.
Echo RP has endless surprises, and you get the freedom to be who and whatever you want to be. However, Echo RP is less popular than most other Free GTA RP servers in the article.
Vital RP is a relatively new role-playing server focusing on 'Heavy Roleplay'. The RP server runs on Rage.MP focuses more on providing a fun and unique roleplay environment.
This is what makes Vital RP more awesome. Here you can build your character's backstory and then make it come to life, and you have many character opportunities to get started.
Vital RP also provides you with many civilian opportunities. For example, you can opt for civilian jobs such as delivery man, fisherman, or trash picker.
So, these are some of the best GTA 5 RP servers you should play and have fun with. The comment section is always open for RP server suggestions, so please give your feedback regarding the GTA 5 RP servers we have shared in the list. And if this post helped you, make sure to share it with your friends as well.