Let's admit it: sometimes, we wish to hide certain apps on our Android. There might be various reasons behind hiding apps on Android. Maybe you don't want to see others what apps you use, or maybe you want to hide apps to avoid distractions.
Whatever the reason, you can hide apps on Android in a few steps. However, for that, you would need to use some third-party apps. So, if you are looking for ways to hide apps on Android, you have landed on the right web page.
How To Hide Apps On Android
In this article, we will share a few of the best ways to hide apps on Android. Most of the apps listed in the article were free to download & use. So, let's check out.
Using Go Launcher
Well, this is a launcher app for your Android device. However, this app also lets users hide apps. Go launcher has a new flat interface design with an interactive control experience. Let's know how to use the Go launcher to hide apps.
1. First, you must download and install Go Launcher on your Android smartphone.
2. You will see the screen below. After that, you need to tap on "Enjoy" to continue.
3. Now open the app drawer and then long-press on the app you want to hide. Now drag an app to Hide, located in the top right corner of your screen.
4. You will be asked to set a pin or pattern lock to hide this app. Go through the steps. If you need to open the hidden app, tap on the "Tools" option from your home screen.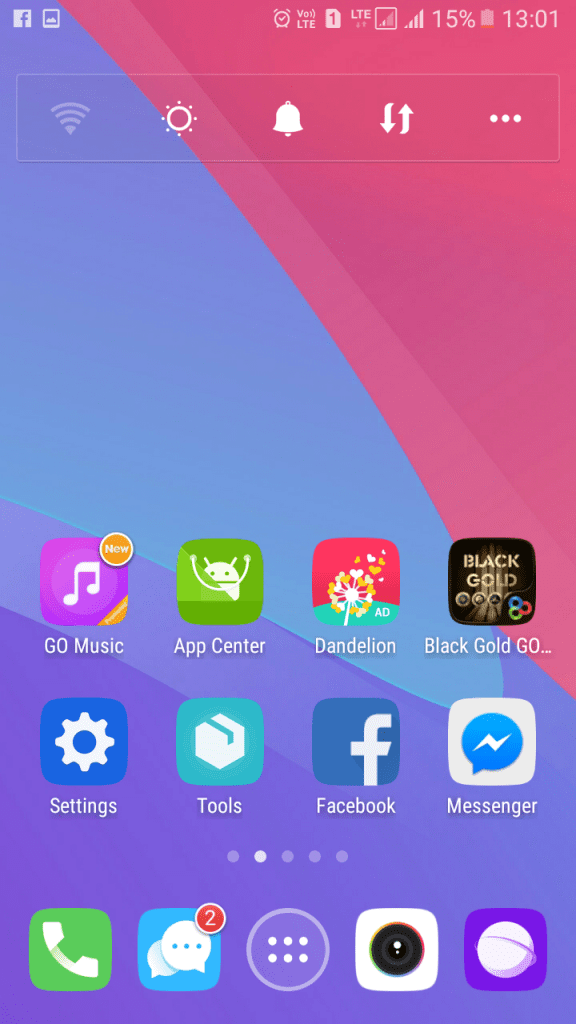 5. Now, on the next screen, you need to tap on the option Hide App.
6. Now, you need to draw your unlock pattern.
7. Now, you will see your hidden app there.
That's it! You are done. This is how you can hide an app using the Go launcher.
Best Android App Hiders
Well, plenty of Android privacy tools on the Play Store allow users to hide installed apps. Well, these apps hide the icon of any installed app. So, in this way, you can hide the apps.
Not only that, but these apps also allow users to set up a PIN and pattern lock to protect the hidden apps.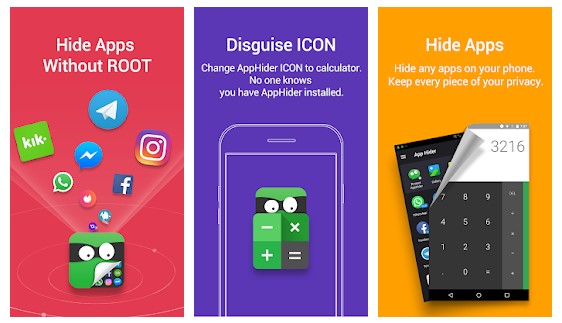 App Hider is a full-fledged app hider that turns itself into a Calculator. Yes, you can use App Hider to hide almost every installed app. Apart from that, App Hider also provides other features like cloning apps, photos & video vaults, etc.
Hyde App Hider basically brings you a secure folder to store the apps you want to hide. You can use this app to hide apps, photos, videos, social media apps, or any other app of your choice.
The application is very simple; you create a secure folder protected by a pattern lock. Once in the secure folder, you can store as many apps as possible.
To access the hidden apps, you must unlock the secure folder and manually unhide the applications. Overall, Hyde App Hider is a great app hider for Android.
PrivacySafe is a privacy protection app that you can use on your Android smartphone. The app can easily hide and encrypt your photos, videos, apps, etc., from your Android smartphone. It also offers users a password-protected vault that can be used to store sensitive files.
So, this guide is all about hiding apps on Android smartphones. I hope this article helped you! Please share it with your friends also. If you have any doubts, let us know in the comment box below.