Today, we have hundreds of apps when it comes to instant messaging. Instant messaging apps such as WhatsApp, Messenger, Telegram, etc., not only allow you to exchange text messages but also offers voice & video call options and many other useful features.
If we talk about WhatsApp, it's a great instant messaging app, and almost everyone uses it. If you have been using WhatsApp for a while, you might know about the Last Seen Feature. The last seen feature on WhatsApp tells your contacts when you were last active on the app.
Until now, WhatsApp allowed users to hide their last seen and profile photo from everyone, contacts, and nobody. However, it looks like WhatsApp has added a new privacy option that allows users to hide their last seen & profile photo from selected people in the contact list.
Also Read: How to Share Your Current Location on WhatsApp
Steps to Hide Profile Photo & Last Seen From Specific Contact on WhatsApp
This means you can now select who from your contact list can see your Profile Photo and Last seen status. If you want to try the new privacy feature of WhatsApp, you need to follow some of the simple steps shared below.
1. First, head to the Google Play Store on your Android and update the WhatsApp app.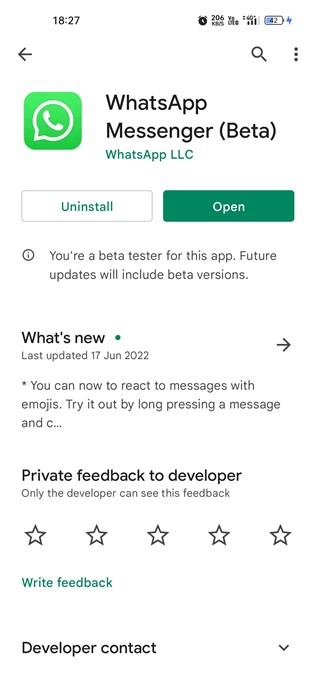 2. Once updated, open WhatsApp and tap on the three dots in the top-right corner.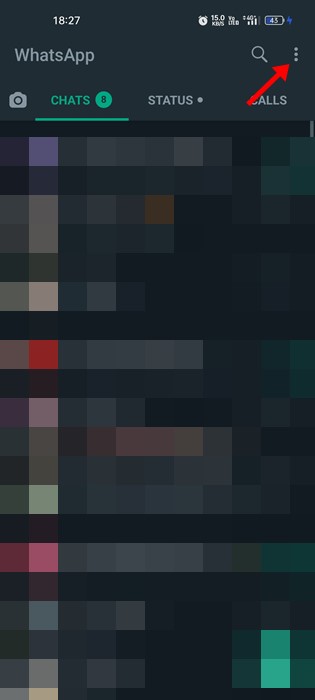 3. From the menu that appears tap on the Settings.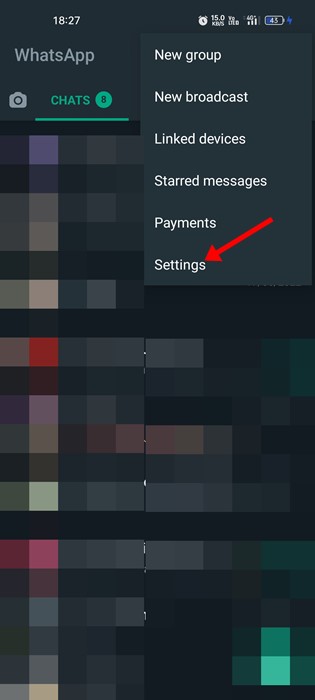 4. On the Settings page, tap on the Account option as shown below.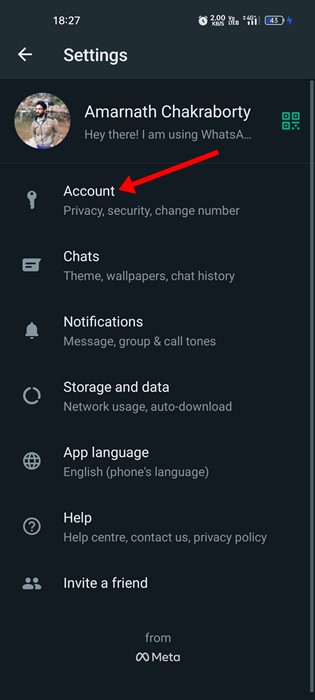 5. On the Account page, tap on the Privacy.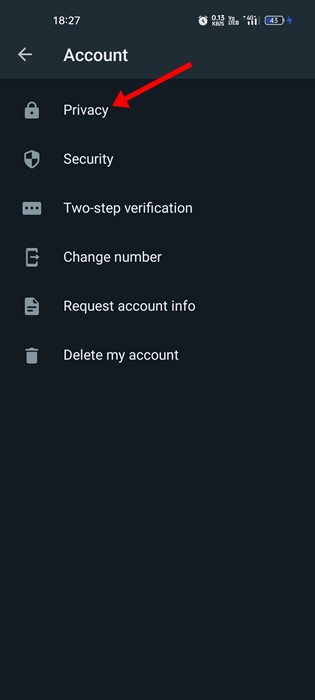 6. On the Privacy Page, tap on the Last Seen. You will find a new option here – My Contacts except. You need to select this option and pick the contact you don't want to see your Last Seen Status.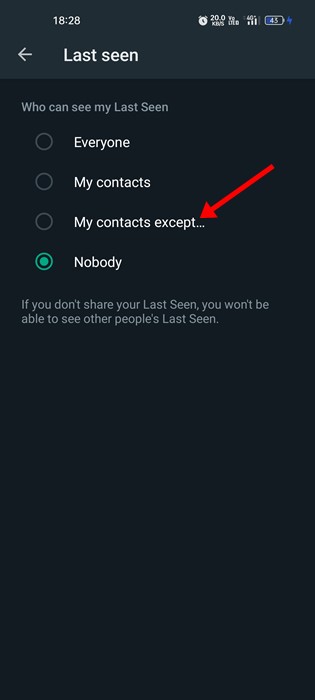 7. Once done, tap on the Profile Photo option on the Privacy page.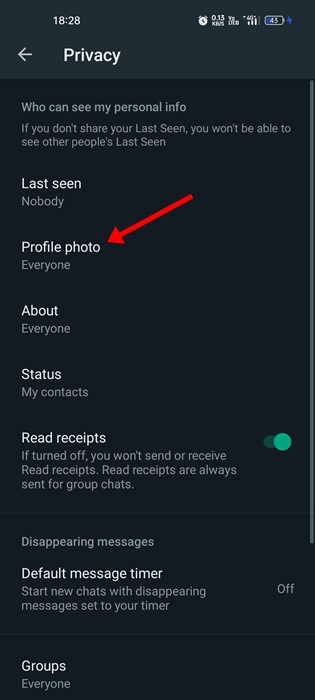 8. On the Profile Photo Privacy options, select My Contacts except and pick the contact you want to exclude from seeing your profile photo.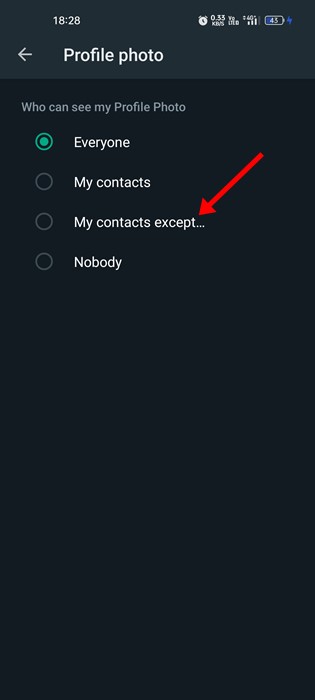 That's it! This is how you can hide your WhatsApp Last seen and Profile Photo from specific people.
If you use WhatsApp web on desktop, you can install WhatsApp Extensions to improve your WhatsApp experience. We have shared a list of the best WhatsApp extensions for Chrome that adds more features to the WhatsApp web.
So, this guide is all about how to hide profile photo & last seen from specific people on WhatsApp. You also need to repeat the same steps for hiding your About section from specific contacts. If you can't find this new option on your WhatsApp, update the app from the Google Play Store.