In Google Play Store, we can find thousands of games, but not all are worthy of being named "the best". So, to make your search easier, we have curated the best titles worth playing.
Hence, we have created a list in which we have listed the best Android games of all time. However, the fact is that this list may not be the perfect one for all; hence, in that sense, the comments section is always available for you and all our readers to send us your recommendations.
List of 10 Best & High Rated Games For Android
So, now without wasting much time, let's get started and explore the list we have mentioned below.
Super Mario Run is for those born in the '90s and played Super Mario. The game used to be the greatest video game, and its Android version is named Super Mario Run.
The tries to provide you the Super Mari experience on Android, and it's one of the most addictive endless runner games you can play today.
On Super Mario Run, you control Mario by tapping as he constantly runs forward in his game. While running, you need to gather coins, avoid hurdles, and reach the endpoint as fast as possible.
Do you miss playing Ludo with friends? If yes, you shouldn't miss this classic board game. Ludo King is probably the most popular classic board game available on the Google Play Store.
It's a cross-platform multiplayer game that supports Desktop, Android, iOS, and Windows mobile platforms. That means you can play with every user regardless of the device & operating system they are using.
The game also has an offline mode which allows you to play with a computer or local multiplayer. The game has been downloaded over 700+ million times, making it one of the top board games on the Google Play Store.
Garena Free Fire MAX may not provide you with the same PUBG Mobile experience; it's still the top battle royale game for Android. It's a battle royale game optimized to run even on low-end devices.
If we talk about the gameplay, both PUBG Mobile and Garena Free Fire MAX share the same gaming mechanics, but instead of 100 player match, Garena Free Fire MAX offers 50 players matchmaking.
The latest release of SuperCell, Brawl Stars, is one of the best games on this list. As the game reached the global market at the end of 2018 and today, it has placed itself at the top of the most popular Google Play games.
Keeping the aesthetics of the studio titles, Brawl Stars offers different game modes, all online, three against three Multiplayer online battle arena (MOBA) style, or a Battle Royale of 10 players.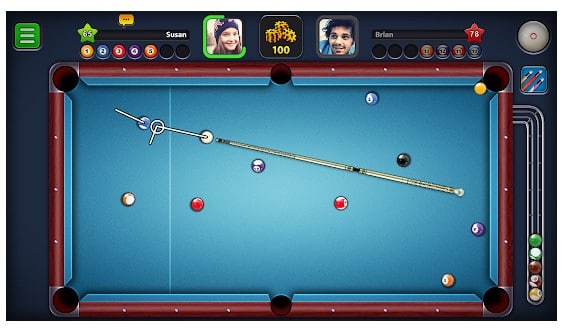 Are you looking for a realistic pool game to play on Android? If yes, you need to give 8 Ball Pool a try. The game allows you to join millions of pool players across the world.
It's a classic Pool game where you can challenge your friends, enter pool tournaments, or take on the world in 1v1 pool games.
It is an ideal game to take a break and a couple of fast games that stand out, mainly for the design of levels and the soundtrack; hence, it is highly recommended to play with headphones.
The mechanics of this game could not be more straightforward, as you slide down a mountain and you have to click on the screen so that Alto jumps, spins, or accesses the upper zones. And not only that, you can download this game for free from Google Play Store.
Clash of Clans is one of the most epic strategy games you will ever play on Android. You need to build your village, raise a clan, and compete in Clan Wars in this game.
The game is pretty addictive, and it has lots of characters. Overall, Clash of Clans is one of the best and most popular Android strategy games that you can play today.
Subway Surfers is an endless runner game for Android. You need to dash as fast as possible while avoiding the oncoming trains.
The game is simple to play, but as you progress and the speed increases, the game becomes challenging and fun to play. Overall, Subway Surfers is a great game to play on Android.
If you are looking for a car racing game for an Android smartphone, then look no other than Asphalt 9: Legends. Guess what? Asphalt 9: Legends is one of the best car racing HD games for Android. It features realistic-looking cars, fantastic HDR techniques, and stunning visuals.
The game has a career mode with over 60 seasons and 800 events. It's one of the best games that every car lover would love to play.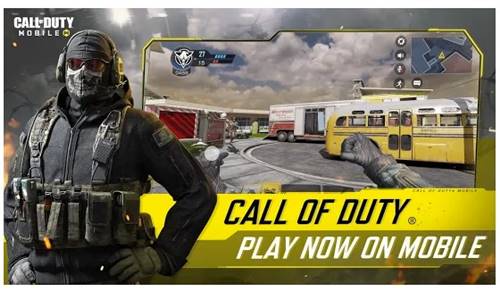 Well, Call of Duty Mobile gained fame after the ban of PUBG Mobile in India. After the ban of PUBG Mobile, Call of Duty Mobile used to be the only best battle royale game for Android.
The game offers you lots of gaming modes to play. For example, there's a 100-player battle royale mode, fast 5v5 team deathmatch, sniper vs. sniper battle, and more. It's right now the top-rated action game for Android.
So, these are some of the best and top-rated games that you can play on your Android smartphone. Since these games may not be perfect for all, you are always welcome to send your game recommendations to us.