Bored by traditional Tring-Tring caller tune? Now you can set your own caller tune for free. Yes, you read that right you can really embrace your caller by setting your desired caller tune for free. Today we are going to share an awesome app that lets you set your callMe tune and CallU tune for free. Go through the post to know about it.
[dropcap]T[/dropcap]oday many of you are using an android device and there are many features that only an Android OS can avail to you. The awesome apps developed by Android make this Operating System cooler and user-friendly that's why it is having much-satisfied users and in this post, we will be discussing a cool app that will let you set up free caller tune of your number. Therefore, we are here with the cool trick for How to Activate Caller Tune On Any Android For Free of Cost. The method is very cool and simple and discussed below.
Also Read: Top 8 Best Ways To Dramatically Reduce Your Android Data Usage
Activate Caller Tune On Any Android For Free of Cost
The method is based on an android app that will take your number details and let you set your caller tune for free on your number. So to use this caller tune proceed with some simple steps below.
Also Read: How To Remove Background from any Image in Android
Steps To Activate Caller Tune On Any Android For Free of Cost
Step 1. First of all, you need to download and install a Wring android app. Now launch the app on your android device and you will see the screen like below.
Step 2. First of all tap on the left top, three lined button and then click on Register CallMe Tune there.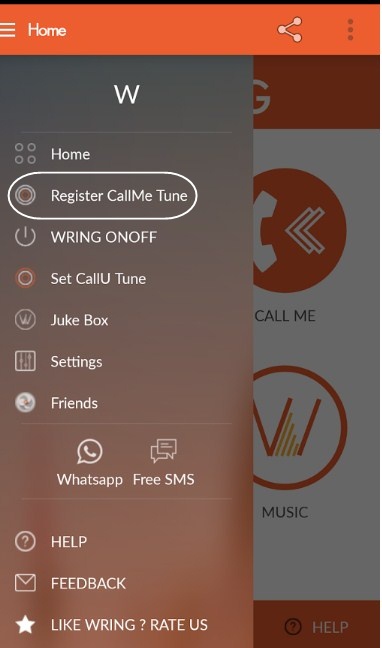 Step 3. Now you need to enter your details including your mobile number and email id etc, and after that select the tune in your music list. Now after entering all the details click on register button there and your call me tune services is now activated.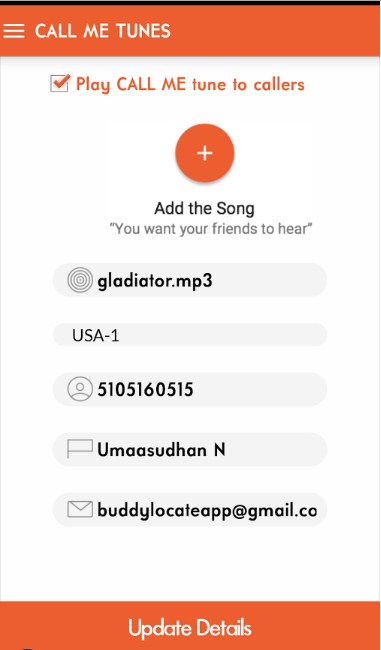 Step 4. Now after this, you need to set Call U Tunes which you again find on the top left slider there.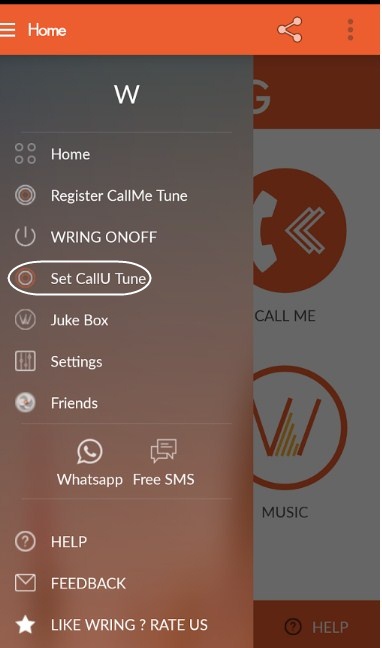 Step 5. Now you will have to select the contact for which you want to set the tune that you want to listen to his/her number when you call that person. Now click on OK and your call you tune will get activated.
That's it! you are done , you have successfully selected both the call me and call u tune in  your android device for free of cost with this cool app.
Also Read: How To Disable and Modify Working of any Sensors In Android
So, this is all about How to Activate Caller Tune On Any Android For Free of Cost. With this app, you will let your friends listen to awesome tune when they call on your number. Moreover, you will listen to the cool music on calling on selected contacts set by you in this Android app. Hope you like this cool money saving trick, don't forget to share it with others too. Leave a comment below if you have any related queries with this.