We are going to share a trick on buffering your YouTube video's faster than it's standard speed. Go through the full post to know much more about it.
[dropcap]T[/dropcap]oday there are millions of people who consume their time on YouTube for watching videos online. And as we all recognize YouTube as the biggest video streaming network where you can undoubtedly watch all your beloved videos online. But the main issue with YouTube videos is their buffering speeds.
Today we are going to share a trick on buffering your YouTube videos faster than it's standard speed. Go through the full post to know much more about it.
Also Read: How To Easily Convert Youtube Videos Into MP3 Files
Below, we've stated a method to buffer Youtube video faster than the standard speed. Actually, this buffering depends not exclusively over the internet speed as there are certainly more things that can affect it. So with the below method, you can resolve them and can buffer Youtube videos faster.
How to Play YouTube Videos Faster Without Buffering
Below is the method to watch youtube video faster Just follow the below steps to proceed:
Step 1. First of all download and install the SmartVideo for YouTube extension in your Google chrome or Mozilla Firefox. I am going to show you the full tutorial on Google Chrome because as many of us mostly prefer Google chrome.
Step 2. Now after the installation plays any video on YouTube and then you will be able to see some of the additional options under your playing video. You just need to move your mouse cursor in between Youtube videos and you can see a small rectangular box popping up.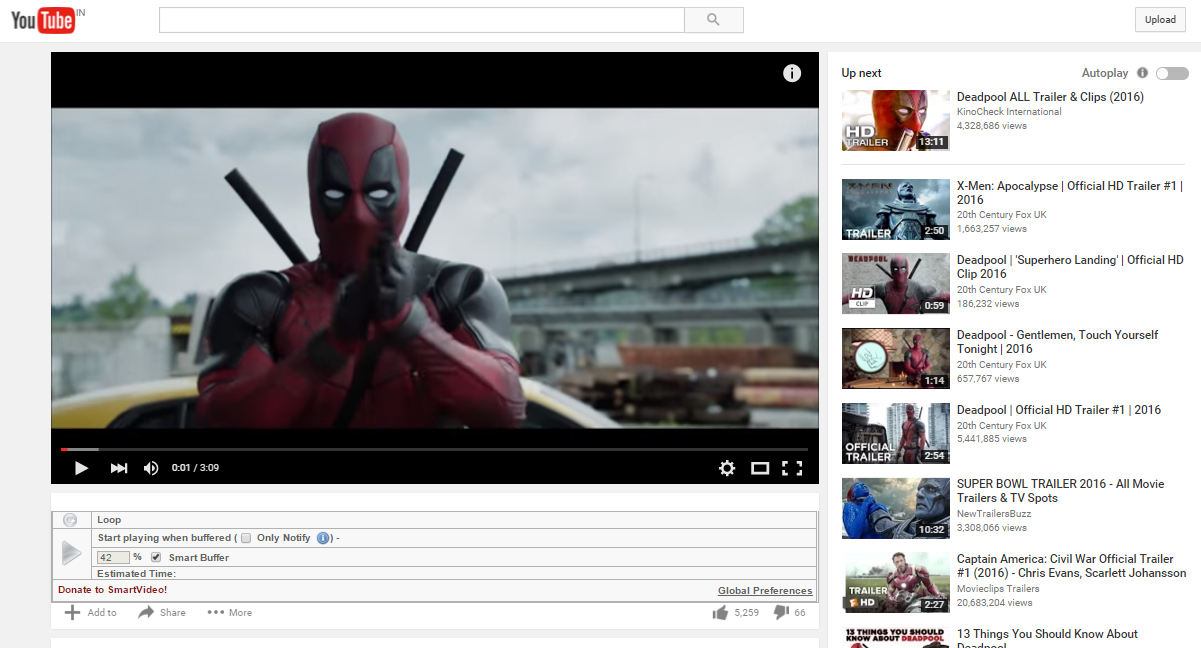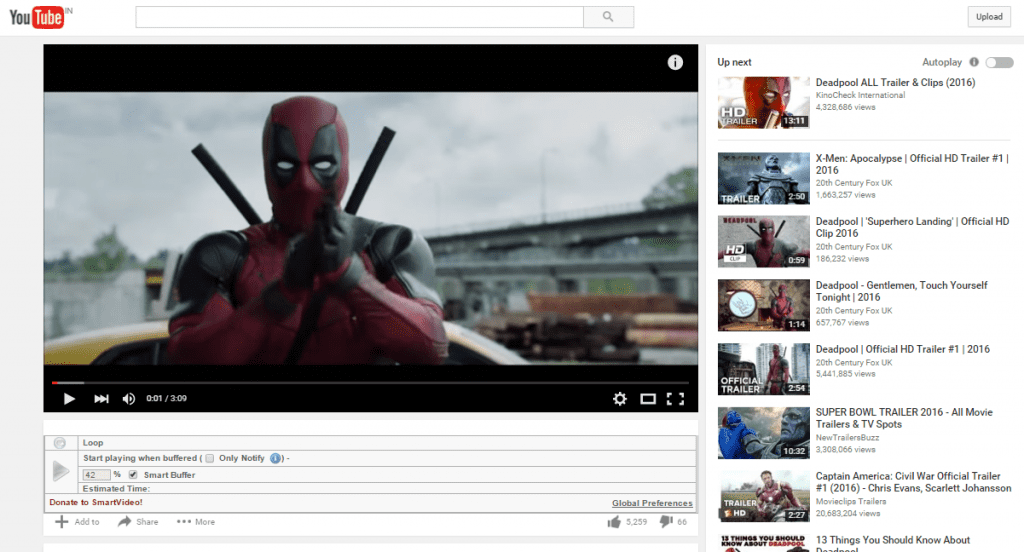 Step 3. Now click on the Global Preferences at the right side of your playing video, Then check mark the Smart Buffer Box. You don't need to do anything else here.
Step 4. Now, it will force buffer your YouTube video. That's it! You will see your Youtube video will buffer faster and enjoy the high-speed video streaming experience over youtube.
Also Read: How to Play YouTube Videos in Background Without Rooting Android
Using HTML 5
It is one of the best alternatives for the Flash Player. HTML 5 Player uses less memory and almost supports major browsers even in Android too. You need to enable the HTML 5 Player in order to enjoy videos at much better speed. Users Just need to visit this link and make sure you enabled the option "The HTML5 player is currently used when possible"
If you want to check whether HTML 5 is enabled, you need to open any video and right click on it and see whether the option "About HTML 5" is showing or not! If it is showing then you have enabled it.
Also Read: How to Easily Turn Any YouTube Video Into An Animated GIF
Using Google DNS
The default DNS provides you the less bandwidth area and your internet speed gets limited over the network. But we have a method by which you can change this default DNS to the Google DNS which will provide you the maximum bandwidth limit and give you better internet speed.
You can visit our Article How to Change Default DNS to Google DNS for Faster Internet to know the step by step procedure. It will definitely boost your YouTube buffering speed.
Also Read: How to Download YouTube Videos Easily with a Simple URL Edit
Using Chris-PC DNS Switch
Well, this is a program which makes DNS changes more quickly and lets you choose the one that fits your browsing habits. The best part is, you don't need to setup each and everything manually, you just need to use the program and then choose from preset groups of DNS servers.
Step 1. First of all, you need to download and install Chris-PC DNS switch on your Windows computer.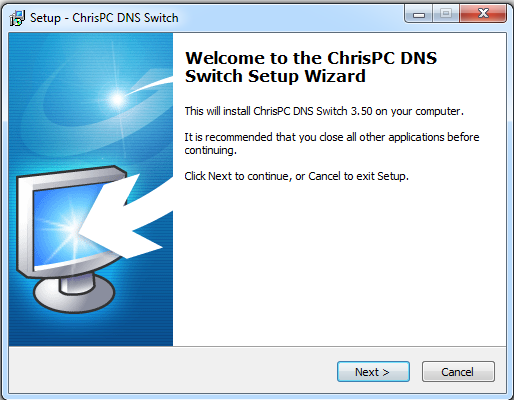 Step 2. Well, once you launch the application you need to choose your network adapter. By default, it will choose your connected network.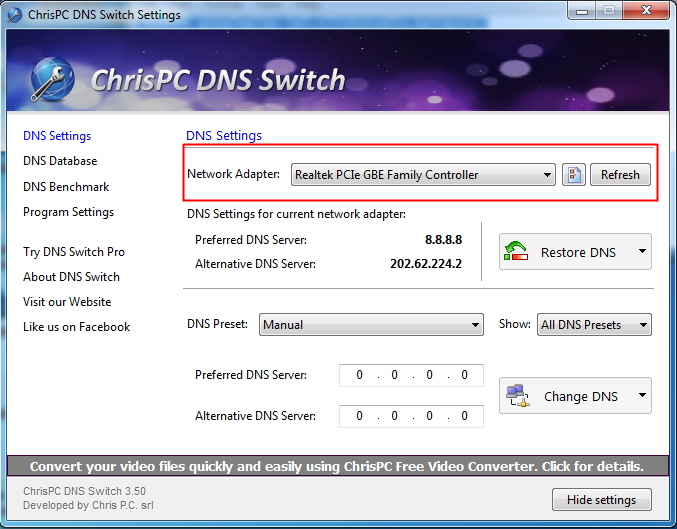 Step 3. Now you need to choose the DNS preset, you can choose from a variety of DNS preset like Google Public DNS, Open DNS Home and much more.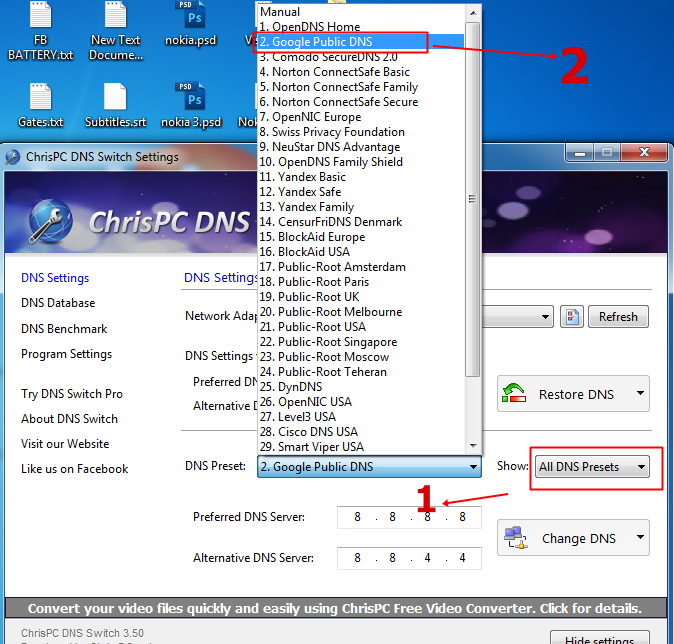 Step 4. Now once you choose your preferred DNS you need to click on "Change DNS" option and you will see the screen like below.
Step 5. Well, if you need to restore previous DNS settings you need to click on "Restore DNS" and then on the pop-up hit the "Yes" button.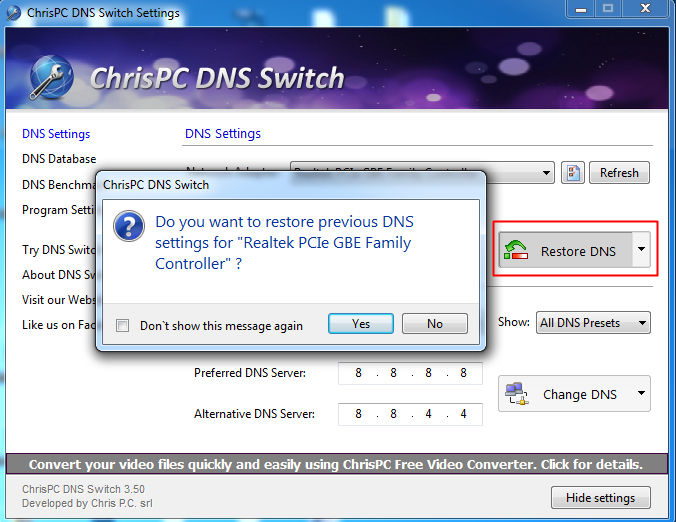 That's it! You are done, this is how you can use Chris-PC DNS Switch program to increase your internet speed which will help you to play youtube videos without buffering.
So, above is all about How to Buffer Youtube Video Faster. By this method, you can easily increase your buffer memory and force the Youtube to send further data in your buffer space and you will be able to watch Youtube video faster than the normal speed. So enjoy the better video streaming experience with this method and don't forget to share this cool post with your friends. Leave a comment below about any related queries.