Switching to Google DNS will provide you the extra bandwidth to browse faster over the internet than the default DNS. Therefore, we are going to discuss a method that will help you change your Default DNS to Google DNS for faster internet browsing. Go through the post to know about it.
Time to increase your internet speed by Changing Default DNS to Google DNS. DNS is Domain Name system that first converts your domain name into several IP and then connects to your ISM to loads pages over the web. By default, this DNS is provided by the ISP and differs with ISP respectively. However, the default DNS provides you the less bandwidth area, and your internet speed gets limited over the network. But we have a method by which you can change this default DNS to the Google DNS which will provide you the maximum bandwidth limit and give you better internet speed. So have a look at complete guide discussed below.
Also Read: How to Block Internet Access in Specific Apps on Android
How to Change Default DNS to Google DNS for Faster Internet
The method is very simple and you can easily change your default DNS and will get the switch to a high-speed DNS. You will experience better internet browsing and download. Just follow the steps below to proceed.
Steps To Manually Setup Google DNS In Windows PC
Step 1. First of all, in your Windows PC, go to the Control Panel and select Network and Sharing Center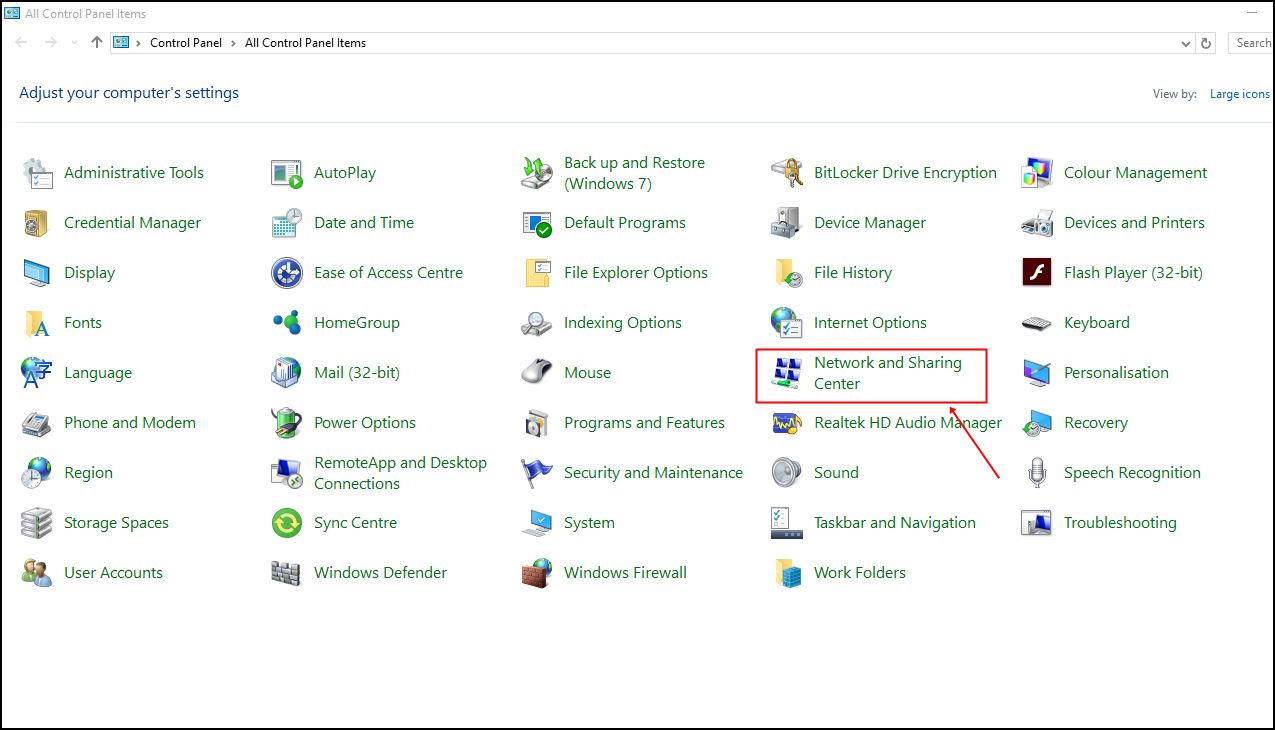 Step 2. And there click on Change adapter settings.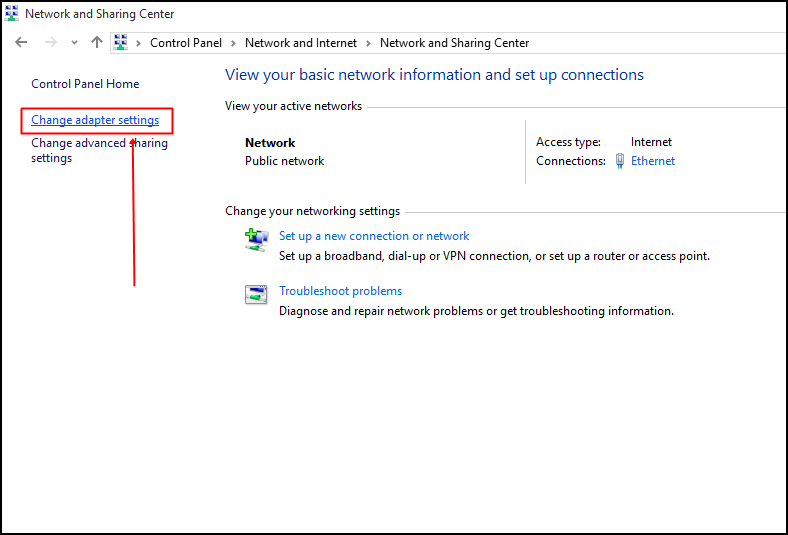 Step 3. Now there you will see all networks, select the network that you want to configure for Google DNS. Now if you want to change ethernet settings then simply right-click on Local Area Connection and then select Properties.
Step 4. Now click on Networking tab and there under This connection uses the following items select the option Internet Protocol Version 4 (TCP/IPv4) and then click on properties.
Step 5. Now choose the radio button Use the following DNS server addresses there, and there will be written some default IP, simply clear them. Now there fill the value of Google DNS value that is 8.8.8.8 OR 8.8.4.4 and then simply click on "OK" and then restart your network.
That's it! You are done, now you are switched to Google DNS server and observe the change in your internet speed which will be reasonable.
Also Read: How To Use Both Data & WiFi To Boost Internet Download Speed
Steps To Automatically Configure Google DNS In Windows PC Using DNS Jumper:
Step 1. Download and install DNS Jumper in your Windows PC.
Step 2. Install the tool and launch it and in a tool set the settings as shown in the screenshot below.
That's it, now your DNS will get the change to the Google DNS that will provide you extra internet speed.
Also Read: How To Boost Up Internet Speed On Google Chrome (5 Steps)
Using Chris-PC DNS Switch
Chris-PC DNS Switch makes DNS changes more quickly and lets you choose the one that fits your browsing habits from a series of alternative DNS. This tool makes DNS change easier and faster giving you a set of options like choosing from preset groups of DNS servers the one that fits your browsing habits.
Step 1. First of all, download and install Chris-PC DNS switch on your Windows computer.
Step 2. Now you will see the screen like below. Here you need to select your Network Adapter (It will pick up the connected one).
Step 3. Now you need to select the DNS Preset. Here you will get to see lots of options to choose from. Just choose the option "Google Public DNS" from the drop-down.
Step 4. Now you need to click on "Change DNS" option, and you will get to see a Pop-Up 'DNS successfully changed!"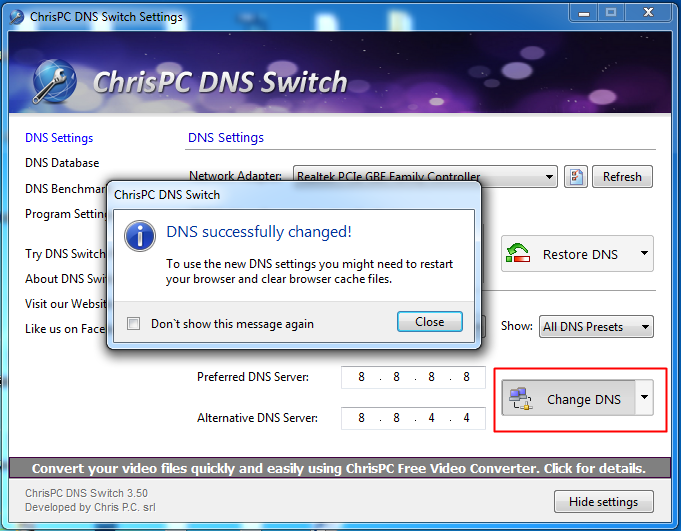 Step 5. Now if you need to restore previous DNS settings then you need to click on "Restore DNS, " and on the pop-up, you need to hit the "Yes" button.
That's it! You are done, this is the easiest way to switch DNS settings.
So above is all about Boost Internet Speed By Changing Default DNS to Google DNS. With this method, you can quickly switch to Google DNS and boost the internet speed in your PC. Hope you like this, do share with others too. Leave a comment below if you have any related queries with this.
COMMENTS
AUTHOR