Have you ever wondered to bypass AppLock on your friend's android device? You can easily bypass AppLock and can skip the pattern or pin lock screen. So, Today we are going to mention two methods that will help you to bypass your forgotten lock pattern or pin. Go through the post to know about it.
[dropcap]A[/dropcap]pplock is the very successful app for android that locks any app for you with a security PIN or Pattern, also this app has millions of downloads. This app is now being used by 70-80% android user. However, sometimes you may forget your AppLock password or want to access someone's else protected app with AppLock. So there is a way by which you can easily Bypass AppLock in Android. Yes, it is quite simple and doesn't require any third-party app to do this. Just follow up the below method to proceed.
Also Read: How To Recover Deleted Photos & Videos From Android (Top 3 Ways)
How To Bypass/Unlock AppLock Screen Without Password
In this post, we will tell you two working methods to unlock apps protected with AppLock. The method is very simple and you can implement it easily by just following the methods explained below.
Also Read: How to Remove Duplicate Contacts From Your Android Device
Uninstalling Applock From Android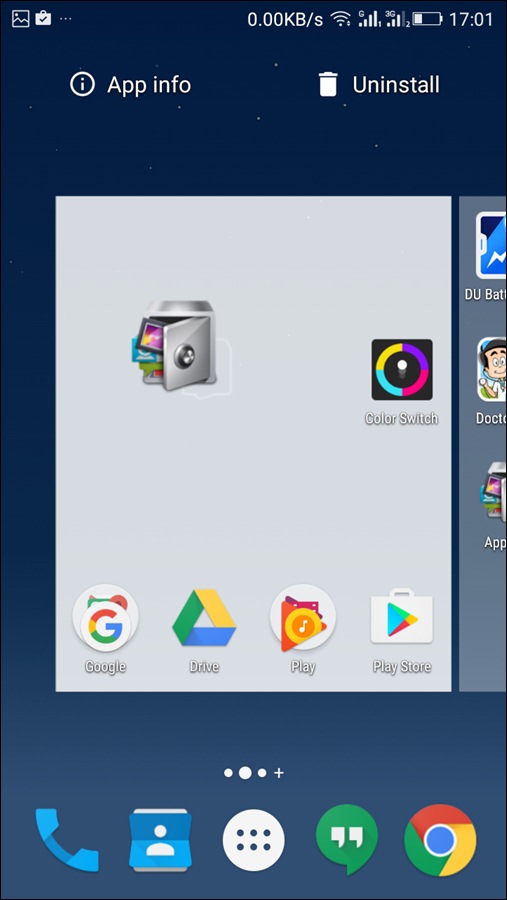 The simple and easy way to bypass or disable AppLock is to completely remove it from your android device. For this simply long tap on the AppLock app in the app drawer and then leave it on Uninstall button.
That's it! you are done, now there will be no app lock in your android hence, there will be no password protection on any app. This is not the preferable method as the admin of the phone might know if you uninstall the app.
Also Read: How to Fix "Insufficient Space Downloading Error" On Android
Force Stop AppLock In Settings
If the above trick fails, when app lock is active for "Install / uninstall" feature, in that case, you can Force stop the application to bypass AppLock .
Step 1. First of all in you android go to Menu -> Settings -> Apps. Here you will see the list of all the apps currently installed on your android device. Now look out for AppLock app and tap on it.
Step 2. Now click on Force Stop Button there which will temporarily stop the functioning of AppLock app.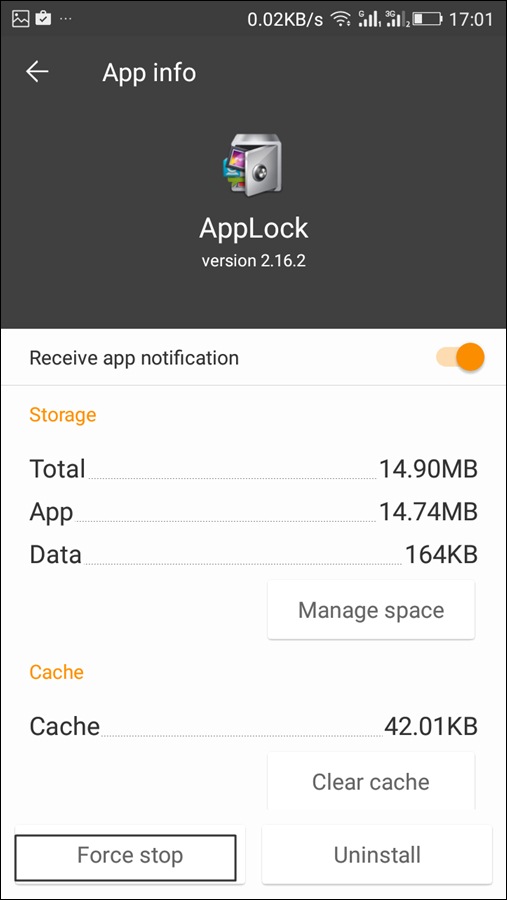 That's it! you are done, Now you can easily open any app without having AppLock screen over it.
Also Read: Top 8 Best Ways To Dramatically Reduce Your Android Data Usage
So above two methods are all about How to Bypass AppLock in Android. With the help of these two simple methods, you can bypass and Applock security in any android device. And it's a humble request to not misuse this. Hope you like the trick, don't forget to share it with your friends and leave a comment below if you are still facing any problem.