There are over 300 VPNs available on the internet right now, and such vast numbers of choices always confuse users. So, to sort out all uncertainty, we have discussed some crucial points you need to consider before purchasing any VPN service.
Virtual Private Network or VPN is one of the essential security tools that everyone should use today. VPNs can be used with the Internet service provider to get added security features. One of the foremost reasons for using a VPN is Privacy.
Usually, using a VPN service can help users to bypass blocked sites, hide IP addresses, etc. Not just that, whenever we connect to the Internet via VPN, our data, including passwords, messages, and financial transactions, gets encrypted.
Bearing that you are well aware of VPN apps, you will surely want to try them. However, if you search for VPN apps or services on the internet, you will find tons of them, and this is where all sort of confusion begins. You can follow this article for detailed information on what VPN does and its usefulness.
Choose The Best VPN: 10 Factors That You Must Consider
You won't believe there are over 300 VPNs available on the internet right now, and such vast numbers of choices always confuse users. So, to sort out all uncertainty, we will discuss some crucial points you need to consider before purchasing any VPN service.
So, let's check out how to choose the Best VPN Service. Below, we have shared some of the most crucial points you should consider before picking up a VPN provider.
1. Figure Out Why You Need a VPN
This is the most important thing you should consider before picking up a VPN app. If you need a VPN for personal use like web surfing or visiting your favorite blog, you can pick the VPN service, which offers limited bandwidth.
On the other hand, if you are planning to purchase a VPN app for downloading or streaming purposes, you need to go for a VPN service provider that offers unlimited bandwidth and high speed. So, first, try to figure out why you need a VPN.
2. Look at VPN's quality
The next thing that you need to consider is the VPN quality. Almost every VPN company out there specializes in something. It could be speed, reliability, number of servers, no logging policy, etc. For example, if you need a VPN to access blocked sites, choose a VPN app with secure encryption and a no-log policy.
3. Check the Compatibility
You don't need to worry about compatibility if you pick up some popular VPN services like NordVPN, ExpressVPN, PureVPN, etc. However, not all VPNs are available on all platforms. Therefore, if you are going for any newly released VPN app or service, you need to check the compatibility. You also need to check how many devices you can connect at once.
4. Price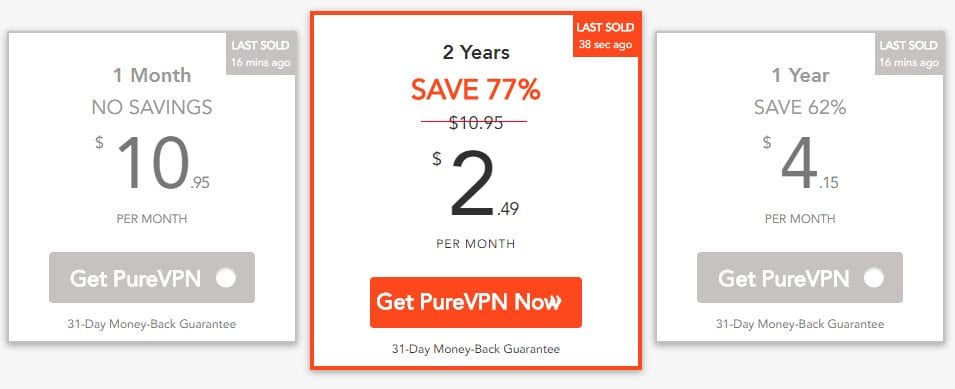 VPN apps are available at different prices. Some companies offer VPN services for free. On the other hand, few charge a hefty amount for the services; in my opinion, premium VPNs woodwork excellently and don't compromise speed and reliability. You can't just purchase a VPN app that charges you $100 monthly for basic VPN features. So, you must ensure the charges are within your budget, especially if you need a VPN for home use.
5. Number Of Servers in Different Locations
Well, the free VPNs offer less number of servers from limited locations. However, if you plan to purchase a premium VPN service, you must ensure that the VPN covers your most critical area. More is always better when choosing a VPN, so make a VPN service with plenty of servers in different locations.
6. Data Logging
Most VPN service providers that offer free services record your browsing activity. Well, VPN services are meant to make you entirely anonymous. So, it makes no sense to pick a VPN app that doesn't come with a no-log policy. Always make sure to choose a VPN service that comes with a strict no-log policy. You can check for the no-log policy by going through the Privacy Policy section of the VPN service provider's website.
7. Check What Protocols The VPN Support
Well, not all VPN services you find on the internet can provide you with a higher level of security. It entirely depends upon the Protocol which they support. There are VPN service providers who still use PPTP, which is an outdated protocol for traffic encryption. It can be helpful if you are looking for a VPN service for web browsers, but PPTP can raise severe security issues if you move into the security stuff.
So, if you are choosing a VPN Service for a desktop operating system, it would be best to pick OpenVPN. OpenVPN is highly configurable and will be more secure if it's set to use AES encryption. So, before selecting any VPN service, check what Protocol it supports.
8. Check The Concurrent Connections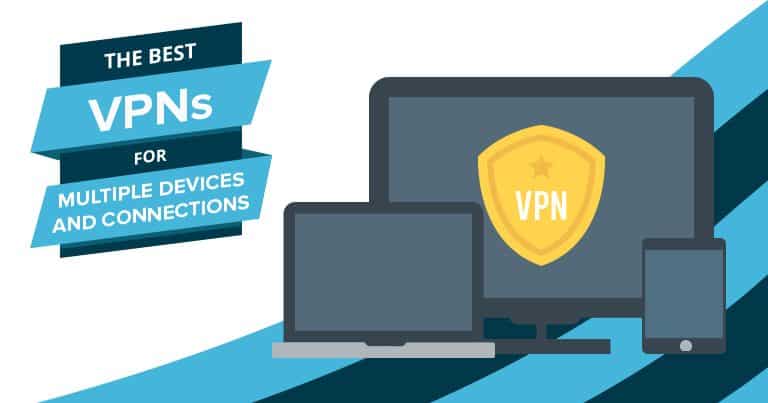 This is the next big thing you should consider before picking a VPN. Nowadays, most of us have multiple internet devices like desktops, smartphones, etc. we need to choose a VPN service that allows us to set up VPN access on more than one device. Even if you don't have any other device, you will surely need it in the future. You might need it for your family member, friends, or any new device. So, before picking a VPN service, check how many concurrent connections are allowed.
9. Ease of Use
If you are willing to set up proxies or other settings manually, what's the purp, use of VPNs? If you have just picked a VPN forcing you to become a tech, believe me, it's not worth your time. So, before making a purchase go through the how-to parts. If you don't want to read the how-to tutorials, download the trial version and install it. Look for other products if you can't get what you want from a VPN within a few minutes.
10. Tech Support
Well, these days, readily available customer service is hard to find. However, if you research well, you can find VPN apps that provide rock-solid after-sale services. The tech support team will significantly help you if you aren't well-versed in this field. So, check the Tech Support and reviews before making the purchase.
We hope that every doubt regarding how to pick up best VPN has been cleared. So, these are the few best things you need to consider before buying a VPN Service. However, if you have some other doubts regarding the VPNs, discuss them with us in the comments.