If you have been using the Microsoft Edge web browser, you may know that most of its visual features are meant to adapt to the system theme of Windows 11. Recently, Microsoft released a new update to its Edge browser that introduced a massive visual change.
On the latest version of Microsoft Edge, users can enable the Mica material effect. The design changes the look of the web browser, and it is identical to the design language of Windows 11.
Mica Material Theme on Microsoft Edge
If you don't know, Mica Material is basically a design language that incorporates theme & desktop wallpaper to paint the background of apps and settings.
Mica Material on Microsoft Edge means that the web browser will have a semi-transparent blur effect along with a tint of colors of the desktop background image.
The feature is supposed to change the overall look of the Microsoft Edge browser. So, if you want to enable the new visuals of Microsoft Edge browser, continue reading the article.
How to Enable the New Mica Material on Microsoft Edge
In addition to the Mica Material effect, you can now enable rounder corners as well on your Microsoft Edge browser. Here's how to enable the new Mica Material & rounder corners on the Edge browser.
Note: To use this new visual change, you need to download & use Microsoft Edge Canary.
1. The first step includes updating Microsoft Edge to the latest version. For that, open the Microsoft Edge on your PC.
2. Now click on the three dots at the top right. On the menu that appears, select Help > About Edge.
3. Now, wait until the browser installs all pending updates. Once updated, restart your Microsoft Edge browser.
4. Now, on the address bar, type edge://flags/ and press Enter.
5. On the Edge Experiments page, search for Show Windows 11 visual effects in the title bar & toolbar.
6. Click on the drop-down next to the flag & select Enabled.

7. Now, on the Edge address bar, type in this new address & press Enter.
edge://flags/#edge-visual-rejuv-rounded-tabs
8. Click on the Make Rounded Tabs feature available drop-down and select Enabled.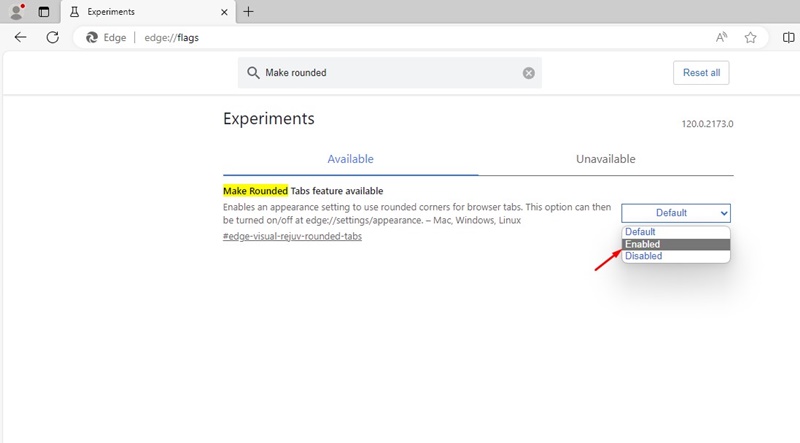 9. After making the changes, click the Restart button at the bottom right corner.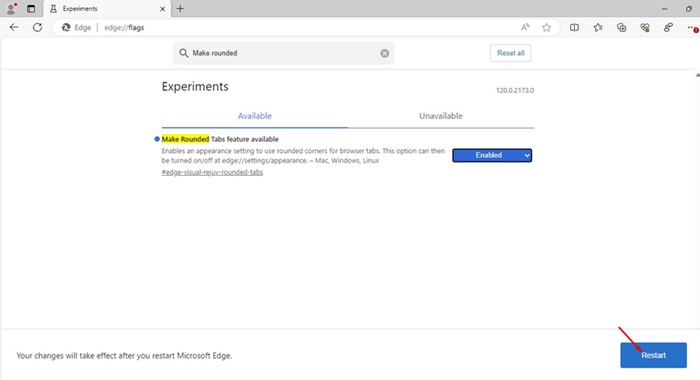 That's it! After the restart, you will find the title bar & toolbar will have a semi-transparent and blur effect. This is the Mica material design for you.
So, these are a few simple steps to enable Mica material on the Microsoft Edge browser. If you need more help enabling the hidden visual feature of Microsoft Edge, let us know in the comments below. Also, if you find this guide helpful, don't forget to share it with your friends.