While using an Android smartphone and downloading apps from the Google Play Store, you may sometimes encounter an unusual error message.
We are talking about the 'Error Downloading There is Insufficient Space on the Device' error message that appears when you try to download an app from the Play Store.
While the error appears due to insufficient storage space, it can sometimes appear for no reason. Many Android users have claimed to see this error even when their phone has sufficient storage space.
Ways to Fix "Insufficient Space Downloading Error" On Android
So, if you are getting this error message and have sufficient space, you must follow these methods. Here's how to fix the 'Insufficient Space downloading error' on Android.
1. Update the Google Play Store
Updating the google play store to its latest version will fix this error. Moreover, updating Google Play services also includes increased security features and enhances the overall experience.
1. Open the Google Play Store on your android device. Swipe from left to right in the app.
2. Now you will see the list of options there, tap on settings. Now scroll down and tap on the Build Number.
3.  Now, a pop-up will appear. If your app is up to date, it will show the message "Google Play Store is up to date". If not, then it will display the latest version to install.
2. Clear the Play Store Cache
In this, you will need to clear up all the cache of your google play store, which is mostly the reason for this android error. Clearing the cache doesn't take much time, but it can fix almost all Google Play Store related issues.
1. Go to Settings > Apps.
2. Now tap on the Google Play store.
3. Tap on Clear cache and then click ok.
3. Move Apps From the Device To the SD card
Some apps out there let you easily move apps to an SD card. You can try the Link2Sd app, which suits perfectly for this job. You must move some apps to an SD card to free up space on your Android device. However, you can also move your apps to an SD card with the inbuilt feature given by android itself; let's know about it.
1. Go to Settings > Apps.
2. Tap on the app that you want to move to the SD card.
3. Click on the Move to SDcard.
4. Clear the Junk Files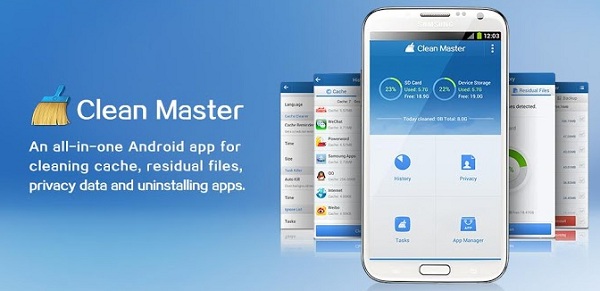 Have you ever noticed your device has become laggy and freezes often? If yes! your device might be loaded with lots of junk files; you can easily free up to 500 MB of free space if you have not cleared your junk files for a while.
You can try CCleaner, the best app out there that helps remove unnecessary junk from Android devices.
5. Uninstall Google Play Store Updates
Clearing the cache and all the above methods will probably fix the error, but if it doesn't, you can try uninstalling the updates of Google Play Services on your Android smartphone.
1. Browse to Settings > Apps
2. You need to locate "Google Play services" and tap on it.
3. Tap on the "Uninstall updates" just behind "Force Stop".
So, these are the best ways to fix Insufficient Space Downloading Error On Android. If you need more help fixing the Google Play Store error, let us know in the comments. Also, if the article helped you, share it with your friends.