Let's admit, not everyone is rich enough to purchase an iPhone. Compared to Android, iOS devices are more expensive. Although Android dominates over iOS when it comes to the features, still lots of users have a dream of using an iPhone.
If you have ever used an Android smartphone, then you might know that the operating system provides users endless customization options. With proper apps, you can customize almost every corner of Android. Do you know that you can also make your Android look like an iPhone?
It's absolutely possible with the help of Android customization apps. So, in this article, we are going to share some of the best apps that would help you make your Android look like an Android (without root). So, let's explore how to make your Android look like an iPhone.
How to Make Android Look like an iPhone
Before exploring the apps, please keep in mind that we have listed few best Android customization apps that would add the iOS touch on your Android. So, let's explore the list of best apps to make your Android look like an iPhone 2019.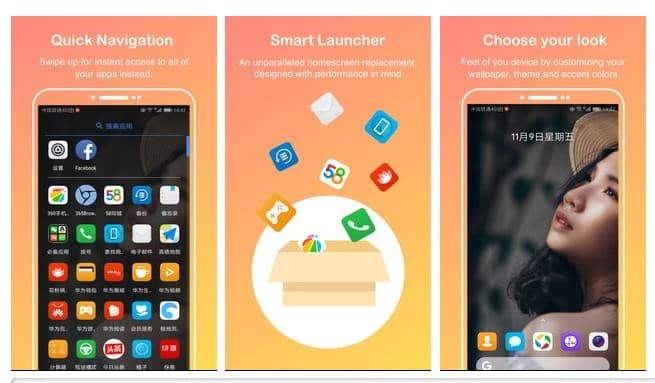 One Launcher is one of the easy-to-use launcher, The good part of this launcher is it doesn't make any heating issue with your Android smartphone, unlike other launchers. It doesn't come with the tag of iOS launcher but somehow it manages to look almost exactly like iOS.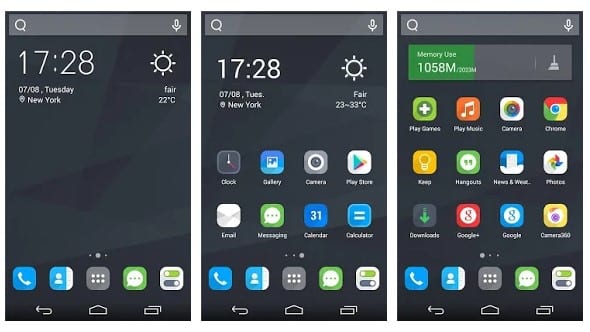 Unlike its name, it comes with some extraordinary icons which consist of more than 800 icons in its stores. The icons are somehow inspired by iOS which means it shares approximate same looking icons of iOS but it is redesigned to make them much more attractive than ever.
iLauncher is smooth, beautiful and it has everything that requires for being a top class launcher. It will make you feel your phone has become different and you are actually having a brand new phone. It shares an iOS-like home screen with many customization options. It doesn't cause any performance issues with your phone.
Also Read: Top 10 Best Weather Apps For Your Android Smartphone 2016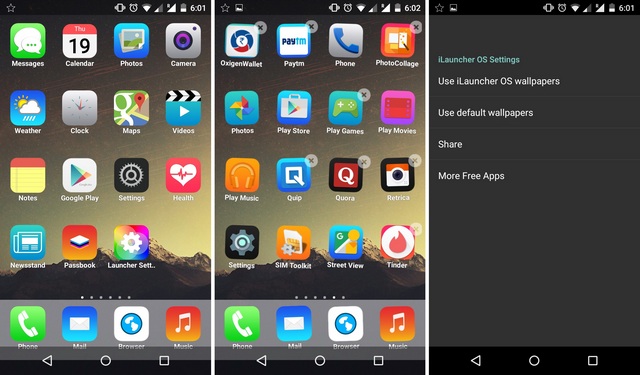 Launcher 8 pretty is not like another launcher out there who has lots of settings and interface, it comes with very limited features but one thing to highlight in this launcher is its iOS type home screen which will make you feel like operating an iPhone. Because of its limited features, it doesn't cause any problem to your phone performance
It is a new app and it will provide many gadgets if you install it on your Android smartphone. It comes with amazing built-in HD wallpapers which give an extraordinary colorful appearance that really put some WoW factor in your Android smartphone. As its name suggests, this is totally focused on iPhone so this provides the look of the iPhone operating system. The settings are manageable and very easy to understand.
Also Read: Top 5 Apps That Can Help You Track Your Lost Smartphone
It is a flat style message app. Cool flat style UI. It is very simple to use. This is a messaging app that will make your messaging look like an iPhone. You can make your Android messaging look like iPhone by installing this app. This app lacks customization but it's free to all users.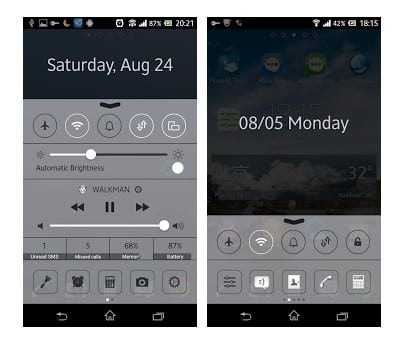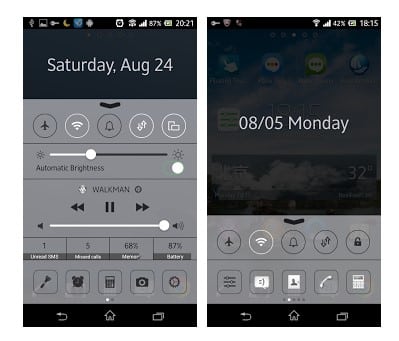 Control Center contain commonly used switches of the Android system and all installed apps, you could quickly toggle your switch and open your favorite apps with the control center. One of the best features included in iOS is a smart toggle and you can get the feature in Android OS with this app.
Get a cool full-screen Caller ID, dialer screen as similar to iOS 9 in iPhone 6 and iPhone 6S, now in your Android smartphones. Download i Call screen Free + Dialer app and enjoy i call screen and iPhone 6S calling features..!! Receive and give a call in a similar manner you do on an iPhone.
Also Read: Best Uses for your Old Android Phone
With OS8 Lock screen you can experience the iPhone 6 lock screen. You will get to see the exact look of iOS Lock screen like slide to unlock, edit slide text, etc. Users will also get multiple iOS 8 HD wallpaper to choose from
The Apple Keyboard is a cool, fast, smart keyboard for Android smartphones. It's one of the best smart keyboards for Android for fast SMS, chat, text, and email. You can even replace your stock keyboard with this one.
GEAK Camera is here! Based on the OpenGL technology, GEAK Camera provides you with powerful Real-time Filters. A clean and easy interface allows you to take gorgeous photos anywhere and anytime. This app lets you experience iOS filters on your Android device too!
Well, if you look around, you will find multiple choices for iOS Lock Screen. There are actually a breathtaking number of iOS Lock screen clones available on Google Play Store that claims to bring the iOS lock screen on Android. However, Passcode Lock Screen has over a million installs and over 35,000 reviews. So, if you are looking for the best iOS Lock screen app, you should go with Passcode Lock Screen.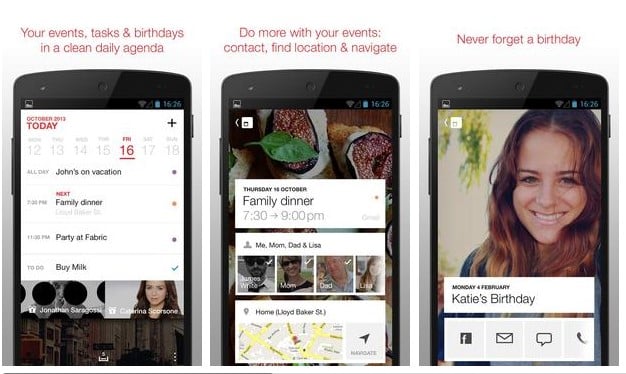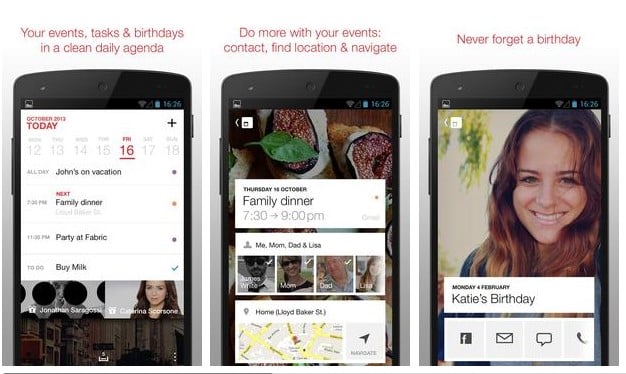 Well, Google Calendar that comes pre-built in the Android operating system is pretty good. However, if you miss the Apple Calendar, well, you can get close to a few others. Cal – Google Calendar + Widget is one of the best App which brings the exact look of the iPhone calendar onto your Android smartphone.
#Using Clean UI (All In One)
CleanUI provides the best flat-style system UIs for your Android devices. It provides not only the home screen (the launcher), but also the notification page, the lock screen, the control center, the contact and the dialer in flat-style.
Step 1. First of all, download and install a Clean UI Launcher on your Android smartphone.
Step 2. Once the launcher is activated, you will straightway see the iOS UI.
Step 3. Now search for the "Settings Hub" on your home screen and open it and then select the option "Preferences". Here you need to set everything as per your wish.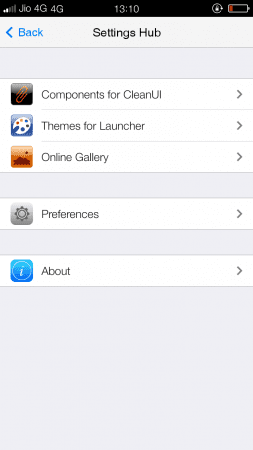 Step 4. Now go back, then select the option 'Components for CleanUI". Under this setting, you can optimize the look of your device and make it more like iOS.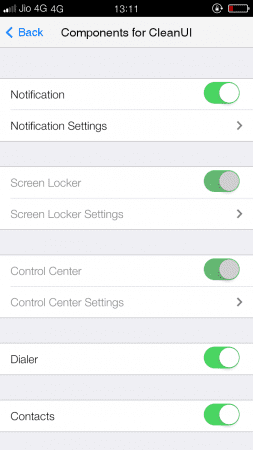 That's it, you are done! This is how you can use CleanUI to make your Android look like iPhone.
So above are the tips on How To Install iOS On Android. By using the above-listed apps, you can transform your Android into an iOS operating device. I hope this helped you a lot. If you are facing any problem just comment it below.