We are here with the trick to mirror Android display to PC. We are going to show you two working methods which will help you mirror your Android mobile screen to PC
Today there are more than billions of users who are using an Android smartphone. With lots of features and some of the beneficial apps, Android becomes the excellent choice of all smartphone users. And you might know about mirror cast feature of devices, which is used to project complete image screen of one device to another device. The similar feature is available on Android devices, you can just use these feature to mirror your Android screen to your laptops or computers.
How to Mirror Your Android Mobile Screen to Window PC
By mirroring your Android screen, you can easily see your Android screen in PC and enjoy a completely different experience. So proceed with the below steps.
Also Read: Top 6 Best Apps to Increase Internet Speed In Android
#1 Using Allcast Receiver App
You will be using Allcast Android app and Allcast Receiver Chrome app in order to mirror your Android display to PC. You don't need to root your phone in order to use this app. All you need is a working WiFi network connecting with your Phone as well as PC
Step 1. First of all download and Install Allcast App in your Android device from here.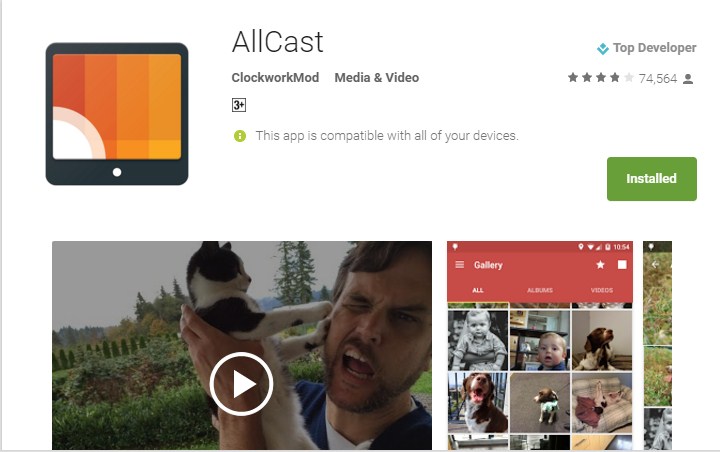 Step 2. Now download the AllCast Receiver App for Chrome to your PC from here.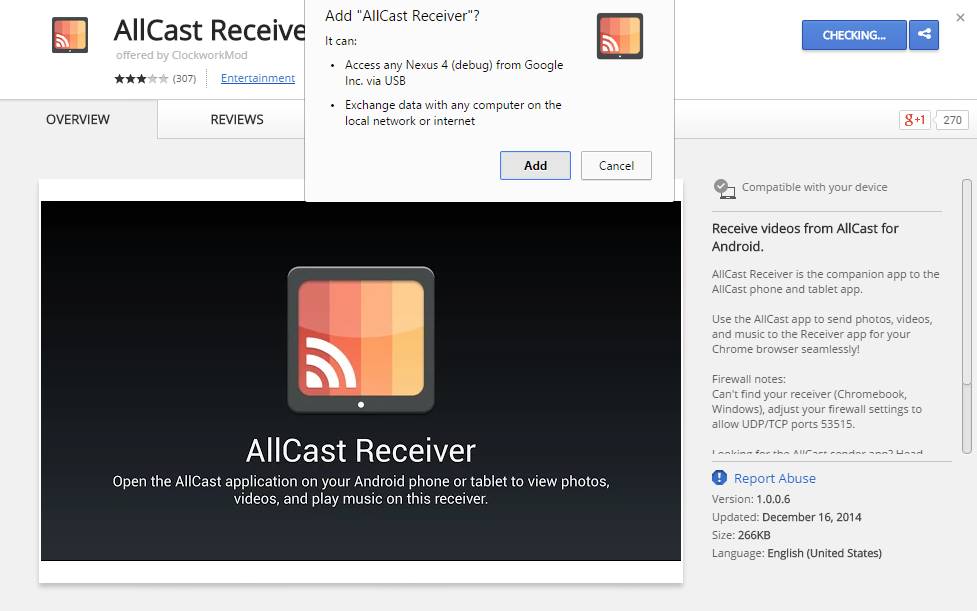 Step 3. Now download launch the mobile app that is mirror beta on your Android device.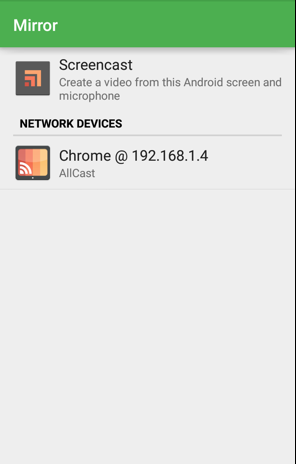 Step 4. And launch the All cast receiver of Chrome and there you will see that your Android device will get automatically get connected to your device, make sure both devices must connect to same wifi network.
Now you will see your Android screen on your PC. And whatever you play on your Android you will see on your PC.
#2 Teamviewer Quick Support
Teamviewer Quicksupport is an awesome app available that will let your mirror your Android screen to PC without rooting. All your need is an Android and PC app of Teamviewer Quicksupport
Step 1. You need to download Teamviewer Quicksupport Android app on your Android smartphone.
Step 2. Now you need to install TeamViewer software on your Computer.
Step 3. Now open TeamViewer quick support app on your phone and you can see your User ID there.
Step 4. You need to paste the user ID on your PC TeamViewer software.
Step 5. Now you have to look at your Android screen, it will send you and push notification which will ask you to allow remote support, simply click on allow.
That's it! you can now see your smartphone screen on your PC. This is the easiest and hurdle free method available to mirror Android display.
Also Read: How To Charge Your Android Battery Faster
3# Using Vysor
There is a Chrome app which is called Vysor, it simply allows users to view and control their Android device on their computer. Vysor needs USB connectivity to work on which might look complicated but it's easy. Here's how to use Vysor.
Step 1. You need to download install the Chrome App Vysor on your Chrome browser.
Step 2. After you download the Vysor app on Chrome browser, download and install Vysor app from Google play store on your Android device.
Step 3. Now you need to enable the USB debugging mode on your Android device. For that connect your Android device using USB cable and go to developer option and enable "USB debugging"
Step 4. Now from your computer (Chrome) you need to click on "Find Devices" and you will be asked to select USB devices. If you have enabled the USB debugging mode then it will show the connected devices.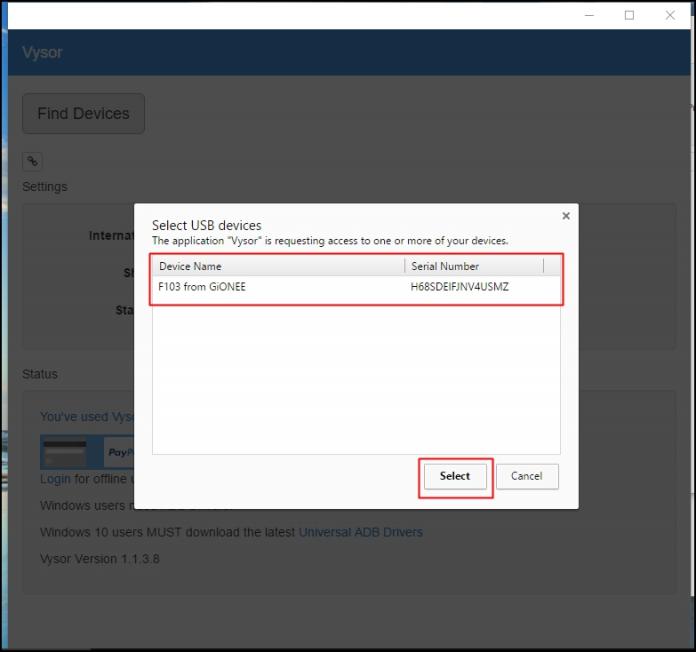 Step 5. Now on your Android device, you need to accept the popup "Allow USB Debugging" on your Android device. Simply, tap on "OK" to continue.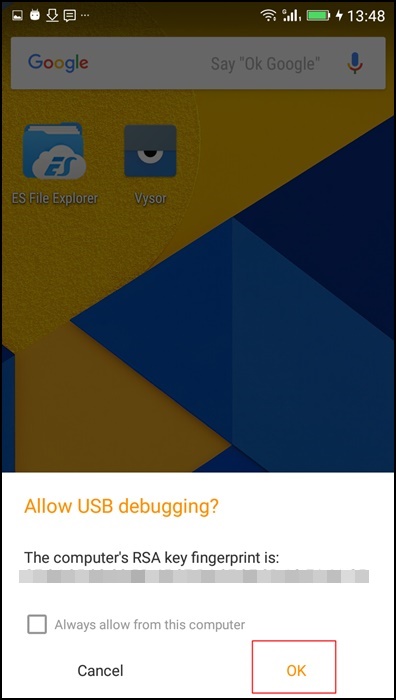 Step 6. If everything goes right, you will be notified "Vysor is connected" both on your computer and on Android device. You need to click on "OK".
That's it! you are done. By this way, you can easily control your phone from PC with a simple Google Chrome app.
Also Read: How To Password Protect Any Files & Folder In Android
So above is all about Mirror Android Display to PC. By this method, you can now easily enjoy the large screen of your Android interface on your PC. Moreover, you can browse Android web pages at the large screen and even access many apps too. Hope you like the methods, don't forget to share it with your friends and leave a comment below if you face any problem.
COMMENTS
AUTHOR