Everyone works on their own PC for a long time and at that time it was a challenging task to pick up our smartphone and read out every SMS received on it. Therefore, we are going to explore the trick on How to receive all your SMS on your PC. We had mentioned few effective methods to accomplish this task
We is back with an excellent android trick that is How To Receive All Your Android SMS On PC. Numerous of you work on your PC for a long time and at that time, it seems considerably challenging to pick up android and read out every SMS received on it. Mostly when your device is charging and you are far away from your phone.
Also Read: How To Control Your PC Using Your Android Smartphone
So for this, we have a fashionable solution by which you can get all your SMS on your PC. Moreover, you can browse them all on your PC and there will be no need to pick up your Android and read every message. You merely have to click on notification arriving on your computer screen and read the message. Have a look at this method below.
Also Read: How To Get Android Notifications Directly On Your PC
How To Send And Receive All Your Android SMS On PC
The method is simple and straight and just require the android app that will transfer your SMS to PC and an extension of a browser that will allow you to get notify and read the message you received. So follow the methods below to implement this whole setup.
Also Read: How to Install Android Remix OS on Your PC
Method 1: Using Mighty Text
Step 1. First of all download and install app Mighty Text on your android device.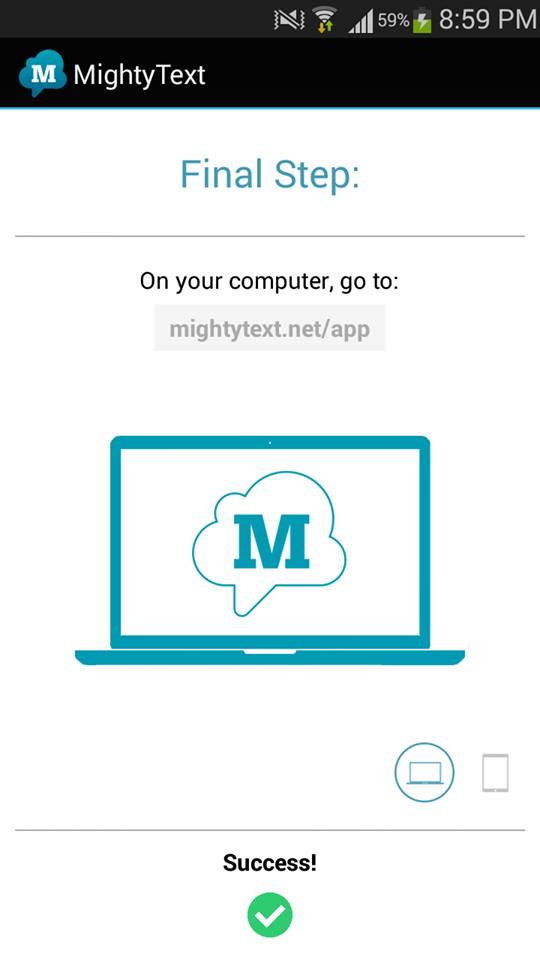 Step 2. Now in your Google Chrome browser add the extension Mighty Text.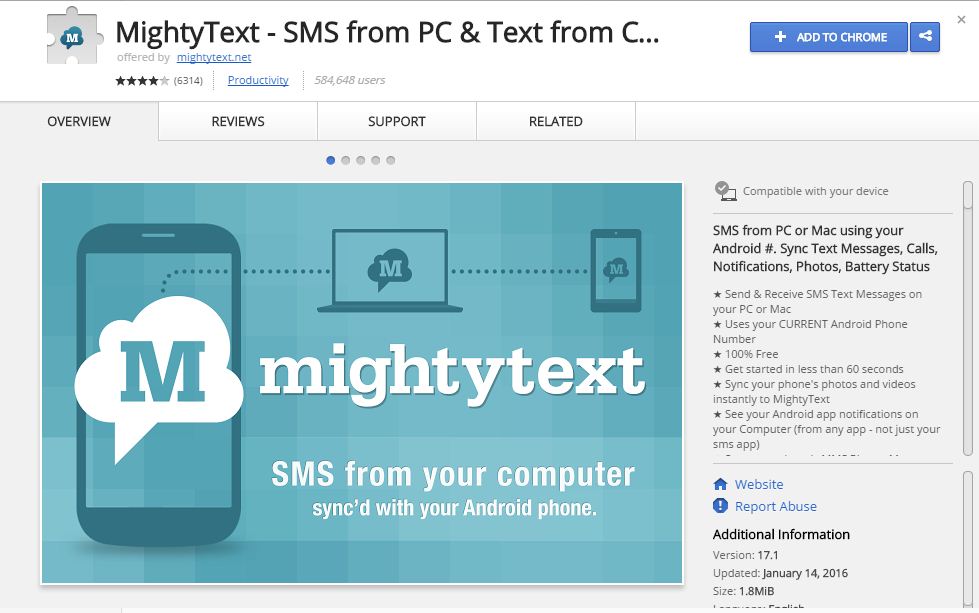 Step 3. Now open the app you will need an initial pair up with your PC as it will be done over wifi network on which both the devices being connected.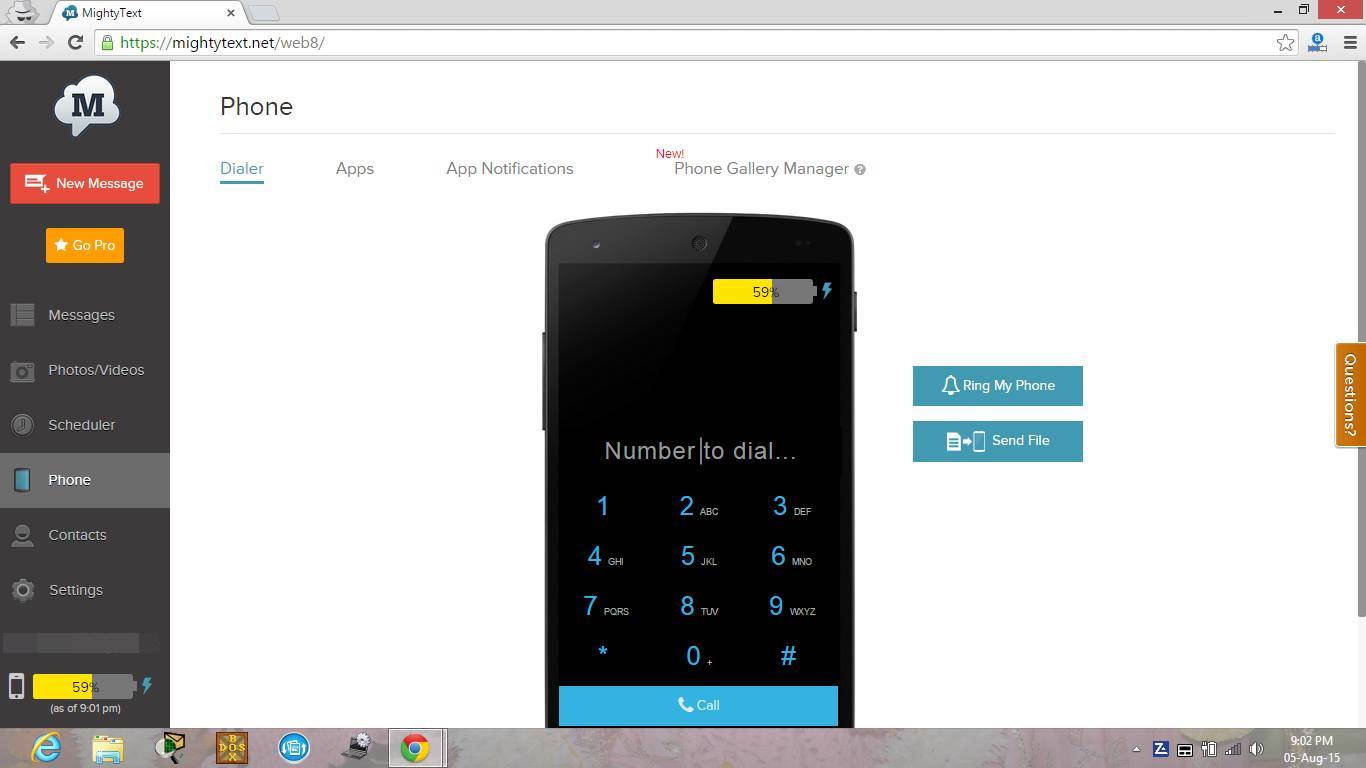 Step 4. Now when you setup is done now you will see your android name on the icon when you click on it.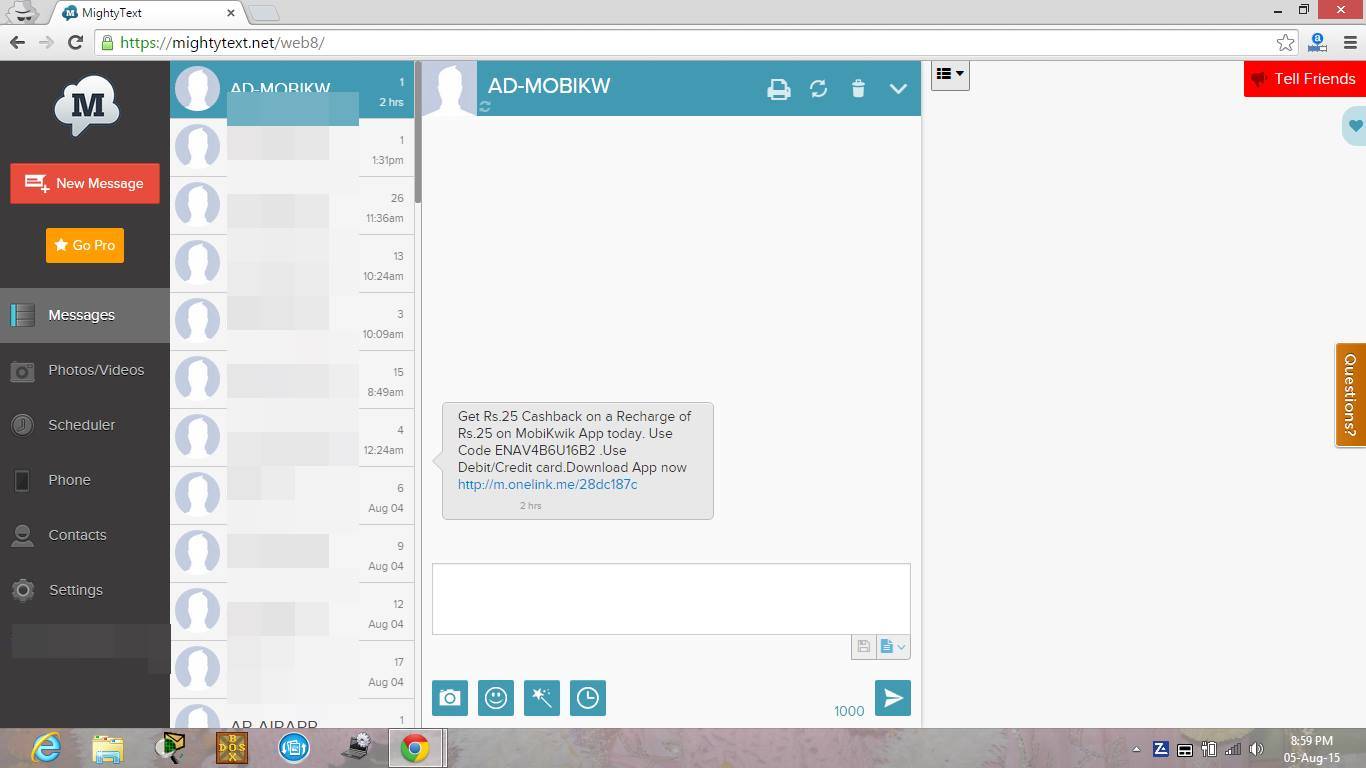 That's it! all done, now when your android receive any SMS it will transfer on your extension of PC and you can read it there.
Also Read: How To Wirelessly Share Data Between Pc & Android Mobile
Method 2. Using Airdroid On Your Computer Browser.
Step 1. You need to download Airdroid on your Android Smartphone first.
Step 2. After you downloaded the app on your Smartphone. Now go to web.airdroid.com from your Computer browser.
Step 3. Now scan the QR Code Given in your Computer screen with the help of your Android Mobile app.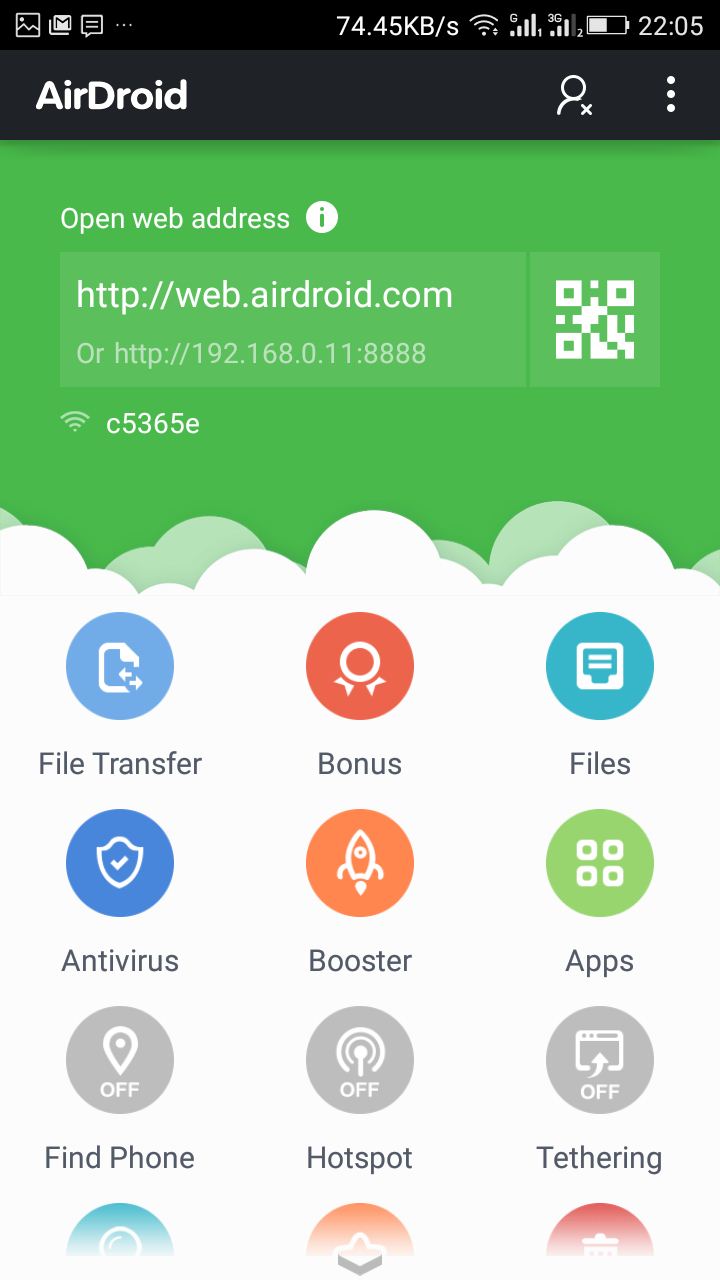 All done. You can now explore your smartphone on your computer browser. You can send and receive SMS easily.
Also Read: How To Share Internet Connection With Android via PC
Method 3: Using ApowerMirror
Well, ApowerMirror is another great tool that you can use to send and receive all your Android SMS on PC. The great thing about ApowerMirror is that it allows users to mirror the entire Android screen on the computer. So, after mirroring, you can control the screen right from your computer. Here's how you can use ApowerMirror to control send and receive Android SMS on PC.
Step 1. Download and install ApowerMirror on your Android smartphone. You can get the download file from the Google Play Store.
Step 2. Next, open ApowerMirror website on your computer and download the ApowerMirror client. Install the ApowerMirror client on your computer and just follow the on-screen instruction.
Step 3. Now you need to enable the USB Debugging Mode on your Android. For that, head to the Developer Options and there find and enable the option 'USB Debugging Mode'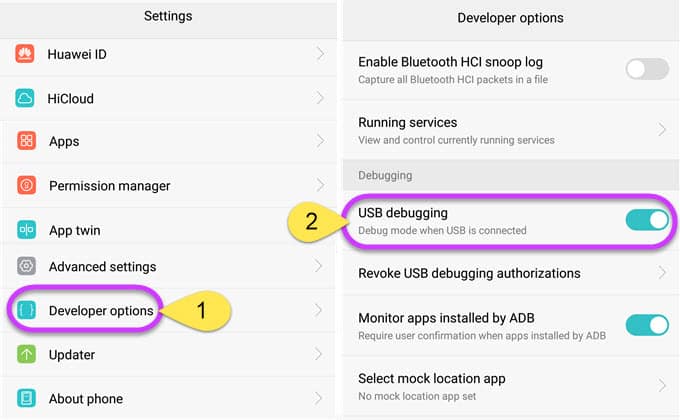 Step 4. In the next step, connect your Android smartphone to the computer via USB Cable.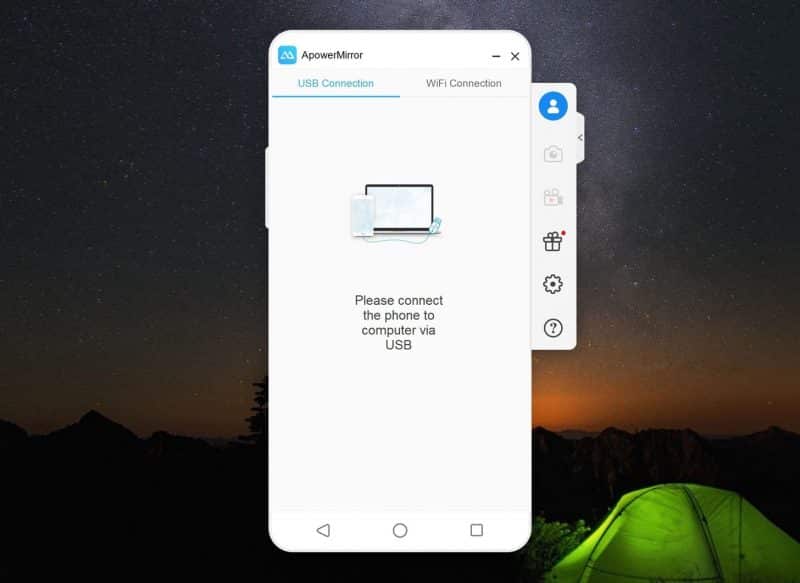 Step 5. Now look at your Android screen, you will be asked to grant the notification access. Make sure to tap on the 'Start Now' button to mirror your Android device on the computer.
That's it, you are done! Now you will see the entire Android screen on your computer. Now, you can send and receive Android text messages right on your computer screen.
Similar Type Of Apps:
Well, Pulse is a clean, fast and fully featured SMS app. The app actually re-imagines your messaging experience by making your messages available-seamlessly across all your devices. Web app for Pulse is available for MacOS, Windows Computers, Android Wear, Google Chrome and Mozilla Firefox. Which helps you to exchange messages right from the computer itself.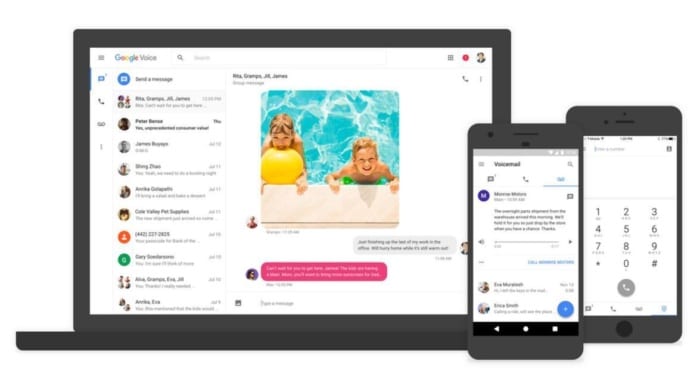 Well, Google Voice is service of Google which you can use to mirror texts, calls, and voicemails across your devices. At Google Voice, you can actually import your own number into Voice. After importing your mobile number, the SMS and MMS mirroring feature will be implemented.
You can use Google Voice to access your SMS and Call logs from any device which supports Google services.
So preceding is all about How To Receive All Your Android SMS On PC. With this setup, you can get all your messages on your computer screen and can get rid of picking up your Android, again and again, to read each SMS. Just tap on the notification and watch out every message received. Hope you like our work, do share with others too. Leave a comment below if you have any related queries with this.
AUTHOR