We are going to describe a useful method that will help you to capture the gameplay at higher resolution in your Android device. The method is quite simple and with that, you can easily record any of your favourite game at HD quality.  Go through the post to know about it.
Many game lovers love to record the gameplay that they play on their devices and for that users go for screen recording tools but their result doesn't meet the expectation as the screen recording apps record screen at low-quality recording.
However, if you need to do some high-quality graphics recordings on your device then you are at the right place. Here we have mentioned some of the best ways that are actually designed to records games in Android device and that too with better quality. The method is quite simple and with that, you can easily record any of your favourite game at HD quality. So have a look at the complete method discussed below to proceed.
Also Read: How To Download Paid Android Apps & Games For Free
How To Record GamePlay On Android in 2020
The method is quite simple and easy and you will just need a Google Play App that is already pre-installed on your Android device which will allow you to record your gameplay and that too on high-quality recording and without any need of any third-party tool. So have a look at the complete step by step guide below to proceed.
Also Read: Best Android Tricks & Android Hacks
Steps To Record Screen Using Google Play Games App:
Step 1. First of all, you need to have the latest version of the app Google Play Games and if you don't have it then get it updated from the Google Play Store as the screen recording feature is only there in its latest version.
Step 2. Now you will see the new option Gameplay record that you will see in the saved feeds there in Google Play app.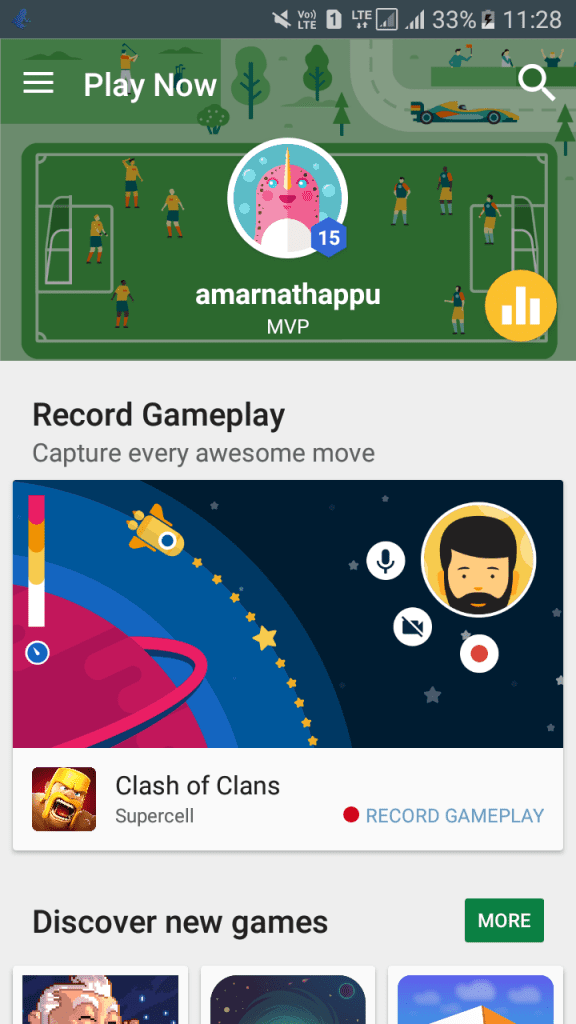 Step 3. Now browse to the game of which you want to record the gameplay and there click on the "Record" logo.
Step 4. Now you will be asked to choose the quality of your video recording. Simply, select it according to your wish and click "Next"
Step 5. Now simply launch the game and you will see the recording tray during the gameplay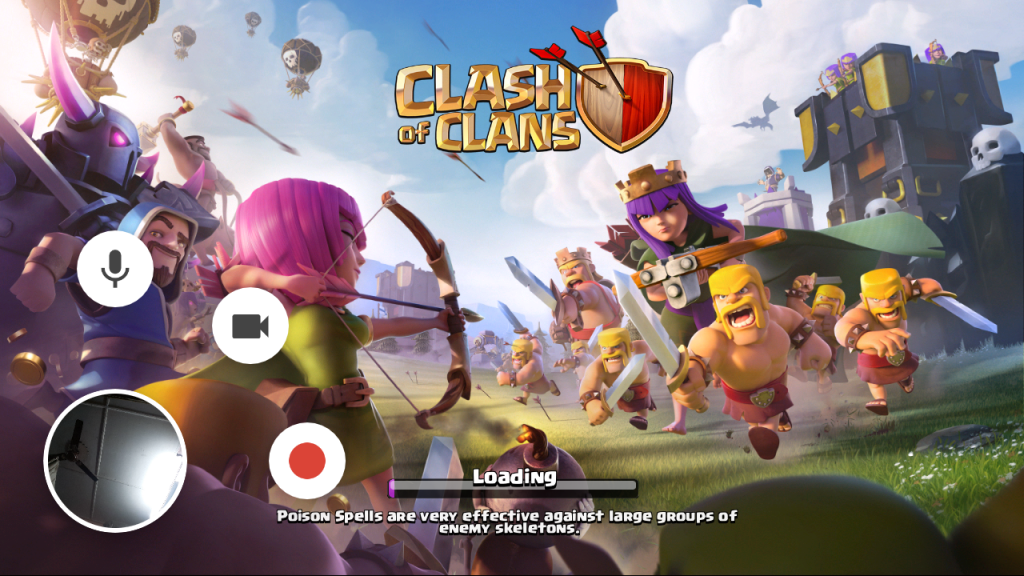 Similar Apps To Record Gameplay:
AZ Screen Recorder
This is one of the best Android apps to record screen in Android as in this app there is the facility of anonymous recording by which you can easily record screen and the clips of your front camera without anything displaying on a screen. And this app is specially designed for the lollipop version of Android.
Rec.
This is another Android app which records the screen activity. This app is freely available and works without root. In this app, you have to set the bit rate and file saving path at the very first use. You can even record audio with this app and this app gives you 10 seconds when you click on ready to make you ready for the recording.
Mobizen
This is one of my favourite apps to record Android screen activities without rooting it. In this app, you can record screen, share data between a computer and your Android and lots of more option that are available in this app. Also, this app is freely available on the Google Play Store.
Vysor
Vysor lets you view and controls your Android on your computer. Use apps, play games, control your Android with your mouse and keyboard. Go wireless, and mirror your Android to your desktop; great for presentations. The app doesn't record anything. Users need to record the Android screen from the computer.
DU Recorder
DU Recorder is a free, stable, high-quality screen recorder for Android that helps you record smooth and clear screen videos. With a variety of features such as screen capture, video recorder, video editor and no rooting needed, DU Recorder provides an easy way to record screen videos, like game videos, video calls, live shows, and more – making everything simple!
ADV Screen Recorder
ADV Screen recorder was designed to be fully featured, without any kind of restrictions and without requiring root. The best part about this screen recorder is that it support recording with 2 engines (Default and Advanced) You can even use your front and back camera while recording.
Twitch
Twitch is one of world's best leading live social video platform for gamers. With Twitch Android app, you can watch live streams of the video games and activities you love, and chat with streamers and other viewers, from anywhere, anytime. You can use the app to record your Android gameplay.
GO Recorder
This is one of the best Android screen recorder app which comes with a stable and fluid screen recording too. You can easily use Go Record to record popular mobile game videos, video calls with your friends or relatives. The app actually provides some easy way to record your Android screen. Not only these, but you can also create high-quality videos with Full HD Graphics.
ilos screen recorder
This is another best screen recording tool which you can use to record your entire Android screen. Not only these, but the screen recording tool also allows users to share videos directly to the different ios platform. The app also records the audio using your device's microphone.
Also Read: How To Get Android Notifications Directly On Your PC
With this method, you can easily record out the best moments of your gaming experience on your Android device and that too without using any third-party tool and at the High definition recording with google app. Hope you like this cool solution, do share with others too. Leave a comment below if you have any related queries with this.