iPhones are definitely the best smartphones out there. iPhone 14 is Apple's latest offering with many new and exciting features.
There has always been a rivalry between Android and iPhone, and their users actively compare both operating systems. While it's true that Android has a bit more edge than iPhone, the experience of the iPhone is still unmatched.
Like Android, iPhone also allows you to block, filter, and report messages. For example, let's say you have an unwanted number messaging you constantly; you can block the number to avoid receiving the messages.
Similarly, you can filter messages from unknown senders to prevent their notifications. You also get an option to report spam or junk messages on your iPhone. But what after you've blocked a number on your iPhone?
What happens when you Block a number or contact on iPhone?
When you block a phone number or contact on your iPhone, the messages sent or received after blocking won't be delivered.
The person who sends the message won't be notified that their messages were blocked. But, even after blocking a phone number, the contact can still leave a voicemail, but you won't receive any notification.
Can You View Blocked Messages on iPhone?
No! there's no way to see blocked messages on iPhone because once the number is blocked, the messages sent or received after that won't be delivered.
Since the messages are not delivered, unblocking the number won't help. Unlike Android, there's no blocked folder available on iPhone either.
How to See Blocked Messages on iPhone?
While there's no day to check the blocked messages, if you've deleted the texts before blocking the contact, there's a way to retrieve them.
If iCloud Backup is enabled on your iPhone before deleting the messages & blocking the contact, you can recover those from your iCloud account. This will only work if you've enabled iCloud Backup for Messages.
1. First, open the Settings app on your iPhone.
2. When the Settings app opens, tap on the Apple ID > iCloud.
3. Next, find and toggle off the Messages.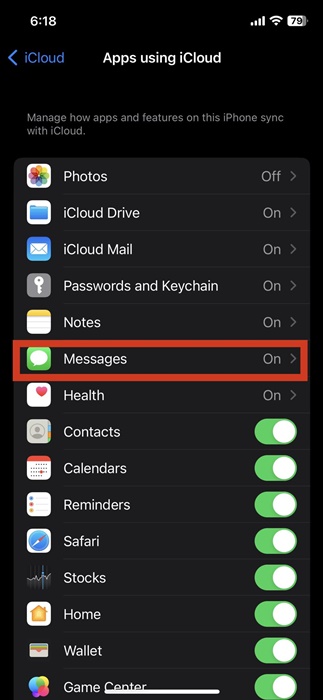 4. On the Messages, toggle off the Sync this iPhone option.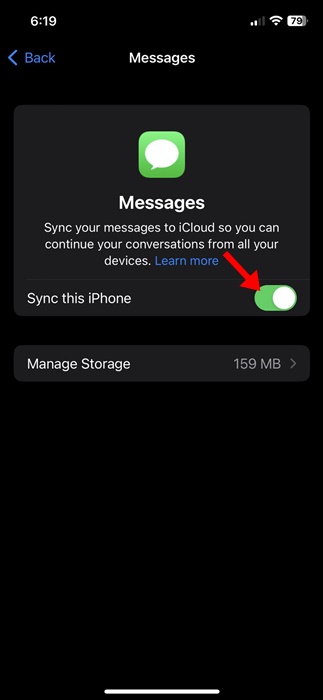 5. On the Messages in iCloud prompt, tap on the Disable and Download Messages.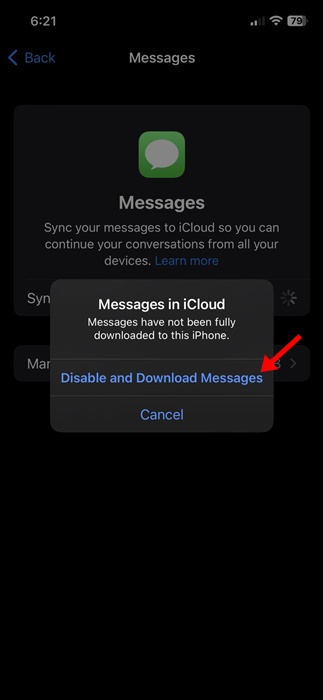 That's it! Now the blocked messages will be downloaded to your iPhone from the iCloud backup.
How to Unblock Messages on iPhone
If you want to see the blocked messages, the best thing you can do is unblock the blocked number. Once you unblock someone on your iPhone, the messages they've sent while they were blocked will come through.
So, if you want to start receiving messages again, you need to unblock the blocked numbers. Here's what you need to do.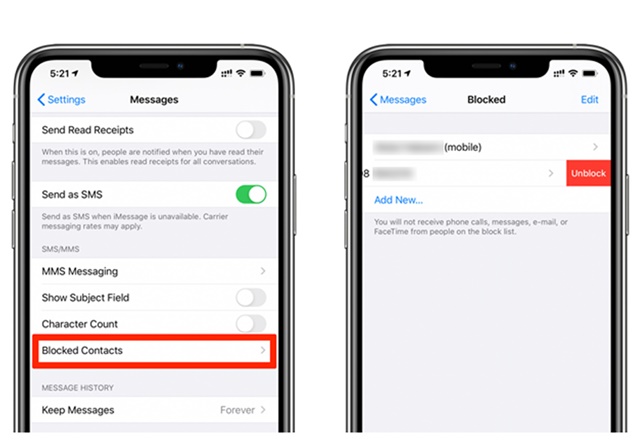 Open the Settings app on your iPhone.
Next, tap on the Phone.
On the Phone, tap on Call Blocking & Identification.
You will now see a list of all numbers you've blocked.
Swipe the phone number to the left and tap on the 'Unblock'
That's it! That's how easy it is to unblock a phone number on your iPhone. This will unblock the number for FaceTime, Voice, and Messages.
How to Filter Messages from Unknown Senders
Another best way to avoid spam messages is to enable the Message filtering option. Message Filtering is a great way to deal with spam contacts who send you many iMessages. Here's what you need to do.
First, open the Settings app on your iPhone.
When the Settings app opens, tap on the Messages.
Next, scroll down to the Message Filtering and enable the toggle for Filter Unknown Senders.
That's it! This will turn off iMessage notifications for iMessages from people not on your contact list.
Also Read: 20 Best Hidden iPhone Secret Codes
While you don't get a dedicated option to see Messages from a Blocked number on an iPhone, you can still unblock the number and start receiving the messages again. We have shared a few best ways to deal with Message Spam on iPhone. If you need more help on this topic, discuss it with us in the comments below.