It's not that the SMS or text messaging doesn't exist today; most sensitive information like banking details, OTP passwords, etc., were still delivered through SMS. However, our smartphones are just as vulnerable as our computers. Anyone you text automatically knows your contact number. Have you ever wanted to send text messages to anyone without giving away any personal information?
Well, it's possible as there are plenty of online sites offering the anonymous messaging service. You can visit these anonymous text messaging sites to send text messages without giving away your actual number. So, in this article, we will share some of the best sites to send anonymous text messages.
List of 10 Websites To Send Anonymous SMS To Any Number in 2022
It's worth noting that hundreds of anonymous SMS sites are available out there. But, not all of them work. So, in this article, we have listed the popular and works sites.
For security reasons, we have not shared the links to the websites. However, you can search for the site name on Google to open that website.
1.

Seasons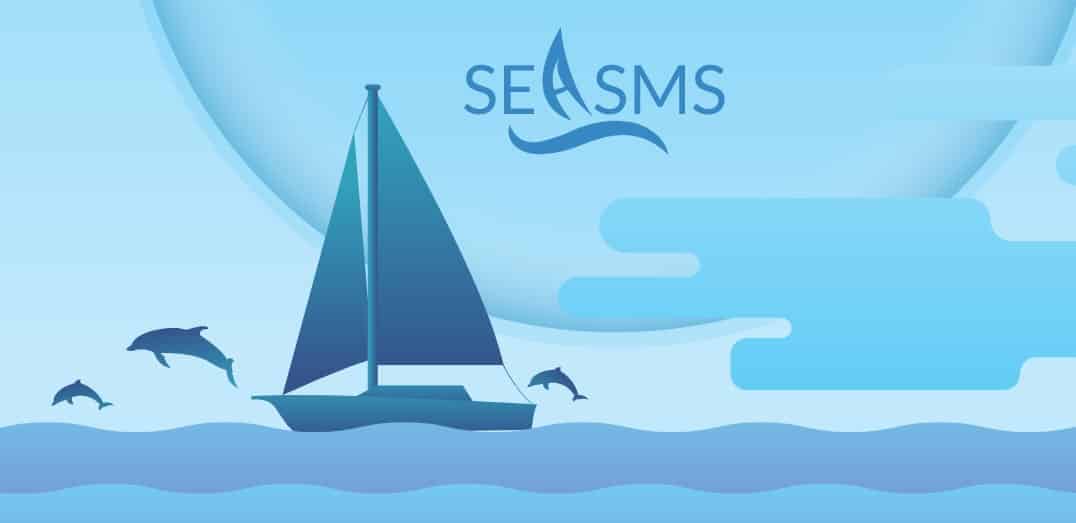 This is one of the best sites that support 160 character messages to send to any number online, and you will not need to register any personal details and can send free SMS to any number. The user interface of SeaSMS is fantastic, and it allows you to send unlimited SMS for free.
2.

Spicesms
If you live in India and search for ways to send SMS to Indian users, then SpiceSms might be the best pick for you. However, the site only allows you to send SMS in India. The message service of this site is very fast as the message will be sent instantly to the receiver end.
3.

Smsti
This website allows sending SMS in India only as this is an Indian site that allows you to send free SMS to any number. Also, you will receive a notification when the receiver receives the SMS that you have sent. So, Smsti is indeed a tremendous messaging service in India that you can consider.
4.

Sendanonymoussms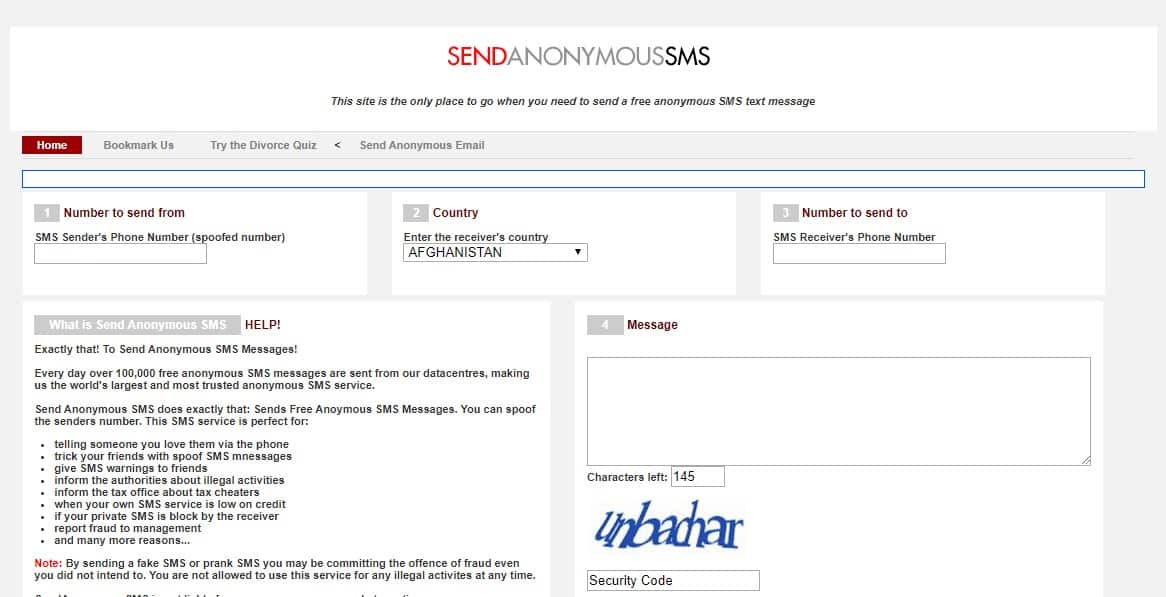 As the name of the site says, SendAnonymousSMS is another best SMS website on the list which can be used to send SMS without giving away your real identity. The best thing about the site is that it allows users to send anonymous messages without registering personal details. The message sending speed is also swift.
5.

Armsms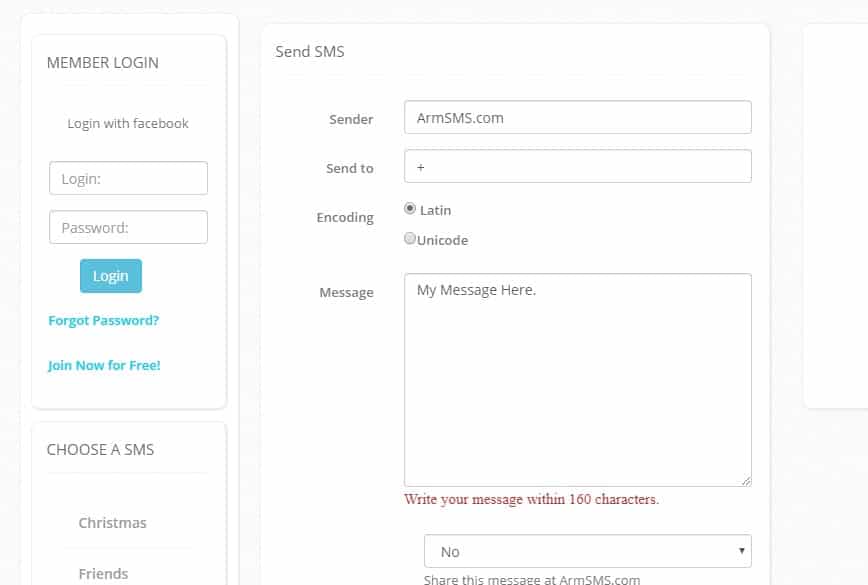 This is one of the best anonymous SMS sending portals that allows you to send any message worldwide that is free. So, Armsms is one of the best and popular websites on the list, which can be used to send anonymous SMS in 2020.
6. Textem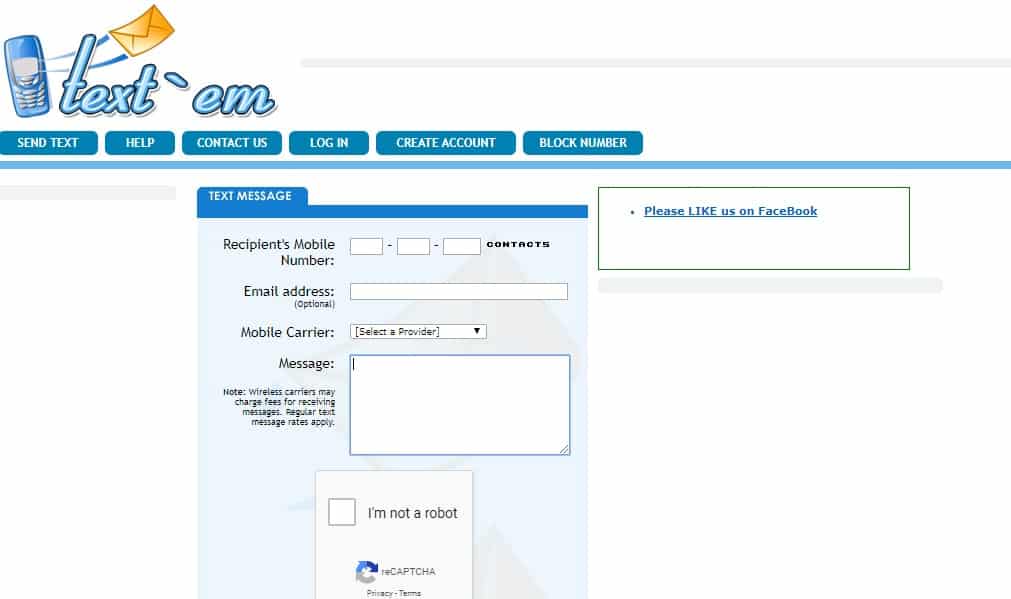 Well, Textem is one of the best and free SMS sites on the list that can send anonymous SMS. However, Textem only focuses on the US region, and it's limited to United States Carriers only. So, if you are living in the United States, then Textem might be the best site to send unlimited anonymous messages to your friends.
7. TextForFree
It's the best anonymous messaging site on the list, which you can try. TextForFree is pretty much similar to the Textem, which had been listed above. Interestingly, TextForFree allows users to send more than 140 characters. The good thing is that it's a fully accessible service and lets you send SMS to any US number.
8. TxtDrop
If you are searching for a free and easy-to-use SMS website to send unlimited anonymous text messages to the United States and Canada numbers, then TxtDrop might be the best pick for you. The user interface of TxtDrop is pretty clean and well organized, and it's the best anonymous text messaging service that you can consider.
9. AnonTxt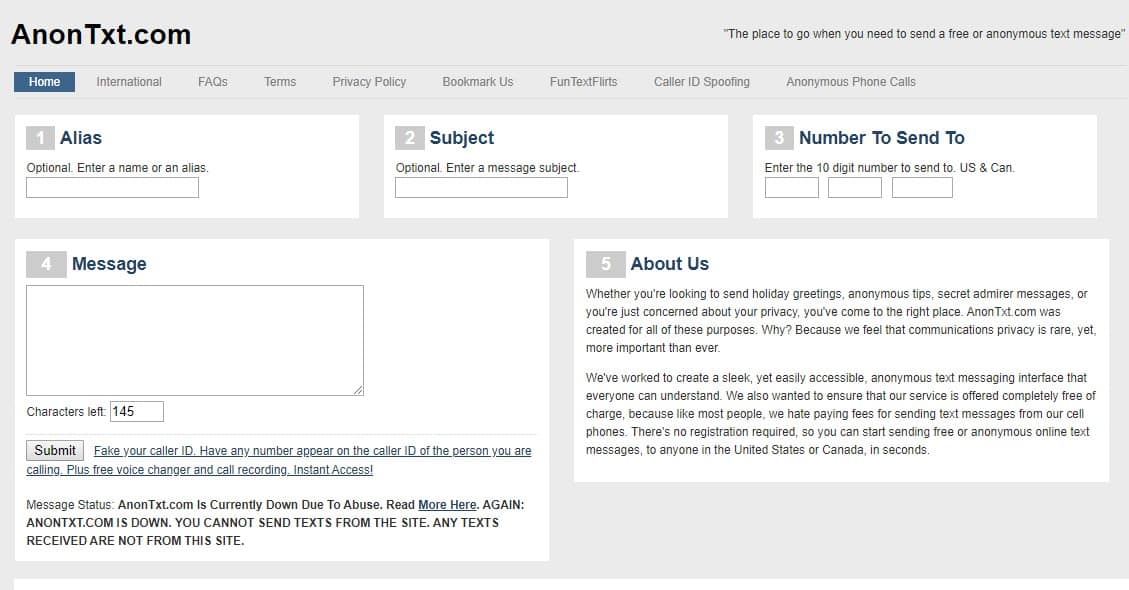 It is another best site on the list that can send holiday greetings, anonymous messages, etc., to your friends. On AnonTxt, you don't need to create an account to send the SMS. Just visit the site, enter all details, including name, subject, number, message, and click on the 'Submit' button.
10. Anonymous text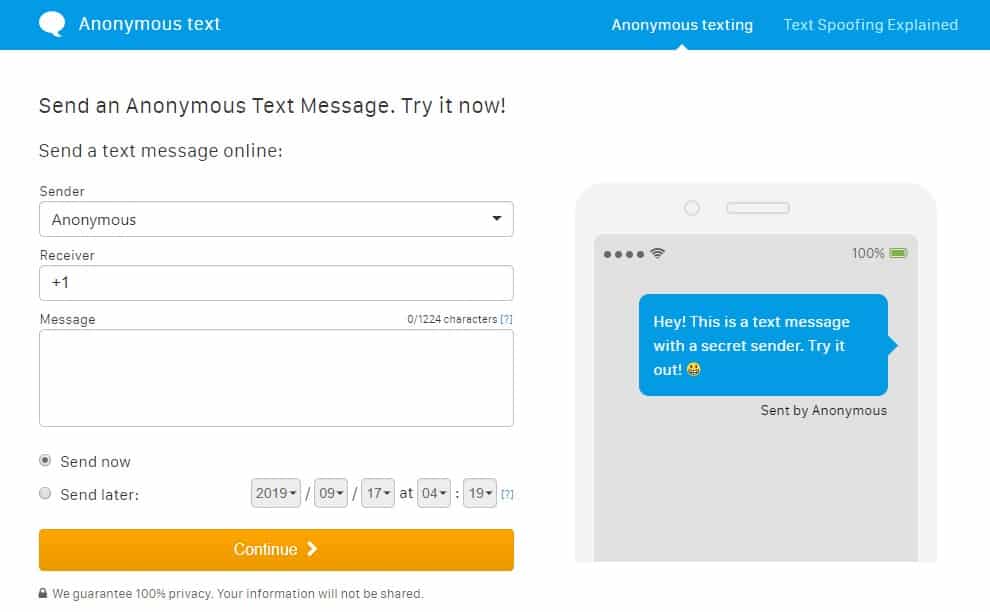 Anonymous text is a fully responsive anonymous text messaging service in the United States. With Anonymous text, you can send anonymous messages to any US Number. Unlike most other sites, Anonymous text doesn't ask users to register for a free account to send text messages.
So above are the ways  Send Anonymous SMS To Any Number. I hope you like the post, don't forget to share this with your friends and leave a comment below if you have any related queries.