InShortViral: Share your windows files over your Local area Network to access in Android device.
[dropcap]M[/dropcap]ostly user put their extra files in their PC so they can access them whenever they needed them because in limited memory size you can't take up all your files and in the large memory of computer these all files are easily kept. And when you want to use these files them you go for copy and paste and then delete it, but here we are going to discuss a cool way by which you will no need to copy and paste and you can simply access all of your files on your Local network. And using this you need to put that files in your device just access them online on your wireless network. So have a look on complete guide discussed below to proceed.
Also Read: Amazing Things You Can Do After Rooting Your Android
How to Share Windows Folders with Android Over LAN
The method is very simple and in this you will be just sharing your windows folder or say drive over the local area network to access its files online. And with android device you will be getting that folder explored and can easily access all the files containing in the folder. So follow up some simple steps below to proceed.
Also Read: Turn Your Android Phone Camera As A Surveillance IP Webcam
Steps To Access windows File In Android Over Local Area Network:
1. First of all you need to choose out the folder that you want to share online on LAN to access in your Android device.
2. Now right click on that folder and then select the properties there.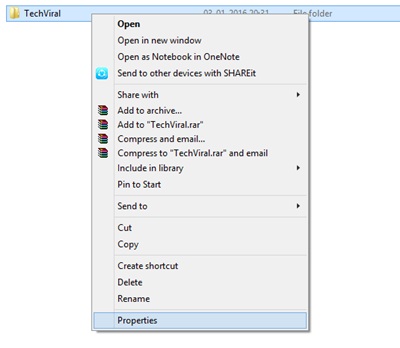 3. Now under sharing tab click on share option there.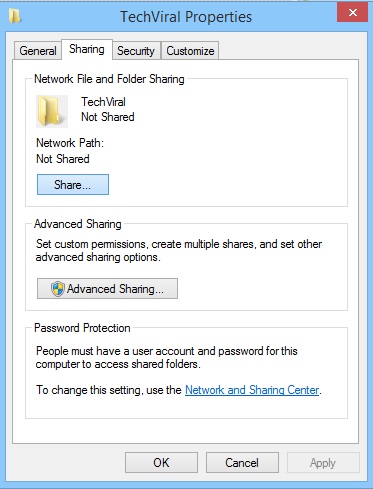 4. Now you need to enter the user at that location or you can also select Everyone there to access in multiple devices.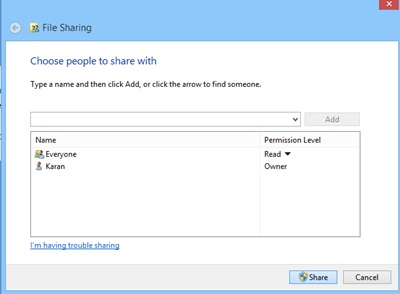 5. Now simply click on next and after that you just need to click on done option.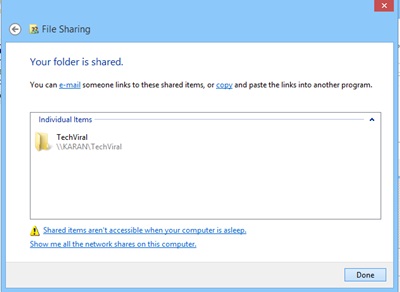 6. Now in your android device you can download and install Es File Explorer app and then at the left slider select LAN.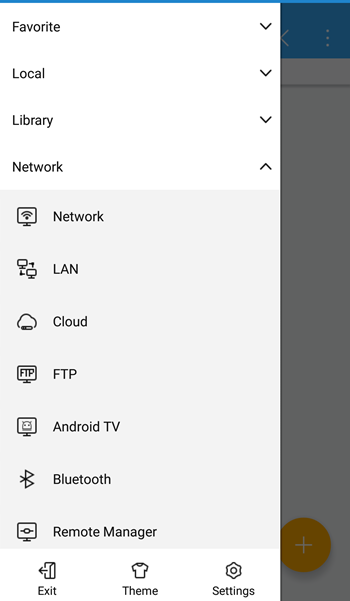 7. Now there search for all the available networks.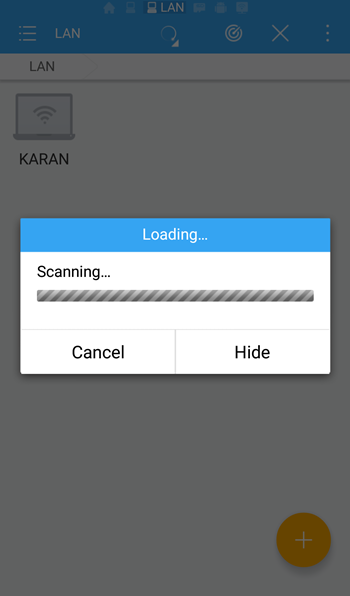 8. Now simply connect to the available network and then you need to enter the Username and password of your computer and if you want disable this then simply do this at  "Advanced Sharing Settings" under Network and Sharing settings in the Windows Control Panel.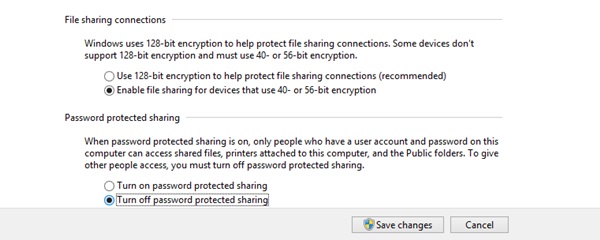 9.Thats it you are done, now you can access all the files and folders of that shared folder on your device.
Also Read: How To Receive And Make Android Call On Windows PC
So above is all about Share Windows Folders with Android Over LAN. With this method you can easily share all your files and folders of your windows and can easily access them in your android device when the both are at same Local Area Network, So try this out today. Hope you like this cool solution, do share with others too. Leave a comment below if you have any related queries with this.