Snapchat Score is the total the number of pictures you have exchanged on the platform. That means that the more images you receive or share, the higher your Snapchat Score will be. So, here in this article, we have shared the best Snapchat score hack android to increase your Snapchat Score.
How to Increase Snapchat Score Fast
We are somehow attached to social networking sites, be it Facebook or Instagram, and we are active on all social networking sites. Not just social networking sites, the same things implements on instant messaging apps like WhatsApp, Telegram, etc.
In this article, we will talk about Snapchat and its features Uwe has; we had come a long way from when we assumed that Snapchat was nothing more than that it allows users to send pictures. We can expect the same things from Instagram, but if we look around, we will find that Snapchat has recorded steady growth over the years compared to that Instagram.
Things have changed now, and users seem to love Snapchat these days. However, users still have plenty of questions regarding a few Snapchat Features. I am not a die-hard fan of Snapchat and rarely use it because of time constraints. However, I hear one of the most glaring questions from users regularly: ' What does a Snapchat score mean."
Well, checking Snapchat Score is easy; users scored to open the Snapchat app and swipe down to the camera screen. Right underneath, you will see a picture and username. That's where the mysterious Snapchat Score hangs out.
So, what's Snapchat's Score?
In short, Snapchat Score is the total of the number of pictures you have exchanged on the platform. That means that the more images you receive or share, the higher your Snapchat Score will be.
Snapchat updates the Score daily, showing how secure a person is on Snapchat. The person with massive Snapchat Scores indicates that the user is pretty active on the platform receiving and sending lots of snaps to friends or family.
So, it's nothing sort of an arbitrary number that you can increase by sending and receiving snaps. However, Snapchat Score is taken as a competition nowadays whereScore and more users are trying their luck to improve their Snapchat score to increase their popularity.
So, how did Scorethe Snapchat Score increase?
As we have said early in the coracle, Snapchat Scores are an arbitrary number that increases based on how many snaps are sent and received; instead, users get one point for sending a picture and one point for receiving or receiving viewing the image.
It's worth noting that Snapchat doesn't give any points for viewing Snapchat Stories. Meanwhile, sending the same snap to a group of people at once will only get one point. So, the formula to calculate how many points users will get is still a mystery. But it looks like there's a special algorithm running that detects the spam behavior to increase the Snapchat Score.
How To Increase Your Snapchat Score?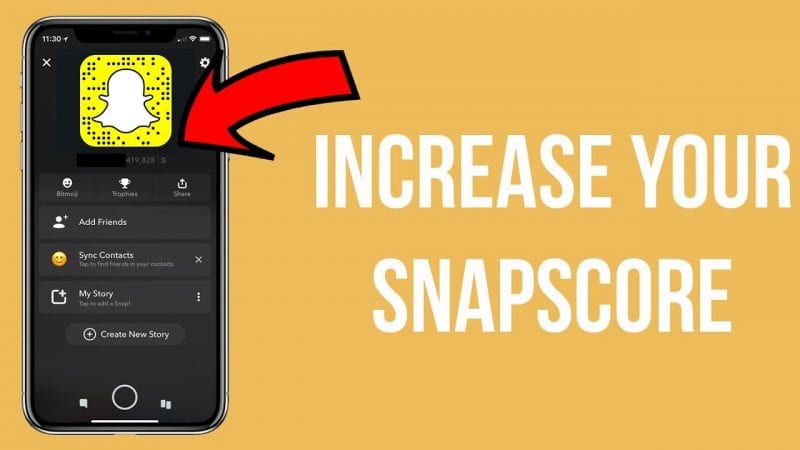 There is no trick available on the internet that can trick Snapchat bots. So, I will not use any Snapchat score booster or any Snapchat score generator. However, there's a quick way to increase your Snapchat Score genuinely. However, in this method, you must invest a lot of time into Snapchat to improve your Snapchat Score.
Snapchat Score Hack Android
First of all, head to your Android Settings > Security. Under Security, find and enable the 'Unknown Sources' Now download AppValley on your device and install it. Once downloaded, browse to the Hacked App Category and then select Snapchat++.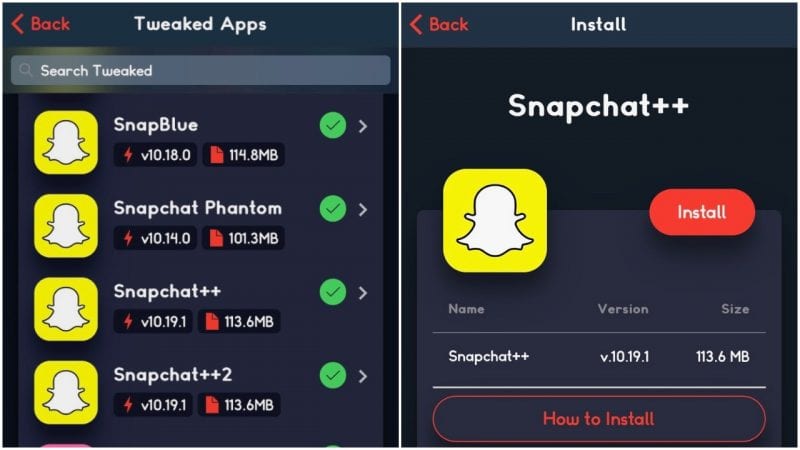 Now, Login with Snapchat Plus Plus with your account details. Once you are in, you need to create 'Groups'. Now, under the Groups, you need to add a bunch of celebrities or some other high profile. The more you add, the better and easy it will be.
Now, you need to send snaps to this group. Each picture that you send will earn you a point. The best thing is that the method will help you dramatically increase your Snapchat Score without bothering any of your friends.
Snapchat Score Hack iPhone
Well, on iPhone or iOS devices, you need to implement the same procedure. Since we are not using any Snapchat score booster, neither can you buy Snapchat Score, so we must rely on the same method as Android. You need to install any modified version of Snapchat, like Snapchat++, for iPhone and create a group. After completing the group, send snaps to boost your Snapchat score.
Final Thoughts
So, this is by far the best method to increase your Snapchat Score. Therehere are many fraud apps available online claimants to boost your Snapchat Score time. Still, those apps are useless and can lead to account termination. The method shared in the article is also not entirely secure and can lead to an account ban. So, use it at your own risk, and techviral won't be liable for any mishappening.